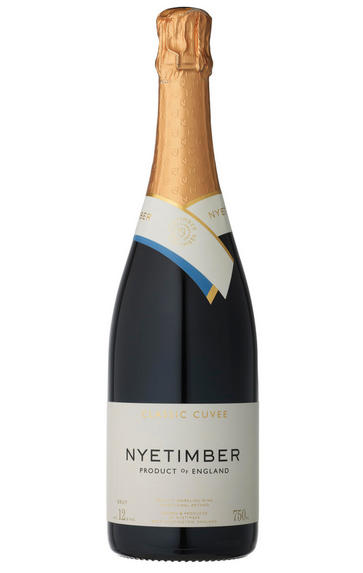 2010 Nyetimber, Classic Cuvée, Brut, Sussex, England
Prices start from £89.50 per magnum (150cl).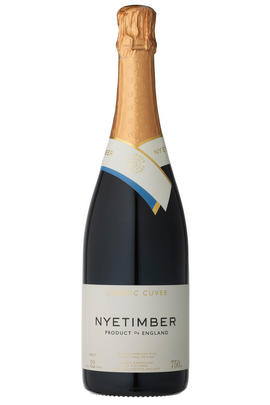 Critics reviews
Neal Martin, Vinous
90/100
The 2010 Classic Cuvée, disgorged in May 2015, has a crisp, focused, quite steely bouquet of fresh Granny Smith apples mixed with wet limestone and nettle notes; a touch of dandelion emerges with time. Indeed, this has more complexity than the 2006 and 2007, which did not go through malolactic. 
The palate is taut and fresh on the entry with a fine bead of acidity, fresh and saline, with a touch of ginger toward the phenolic finish. This has a Blanc de Noirs character due to the higher percentage of Pinot Noir, though Brad Greatrix told me it was less expressive that year.
Drink 2021 - 2030
Neal Martin, Vinous.com (September 2021)
Jancis Robinson MW
17.5/20
36% Chardonnay, 51% Pinot Noir, 13% Pinot Meunier. Acidity 8.3 g/l, pH 3, residual sugar 10.5 g/l. Bottled on 23 May 2011. Riddling date 26 January 2015. Disgorging date 20 August 2015.
Broad and perfumed. Very delicate texture and Pinot-ish. Very pretty and with lots of impact on the palate. Long. Delicacy.
Drink 2015 - 2023
Jancis Robinson MW, jancisrobinson.com (October 2018)
About this WINE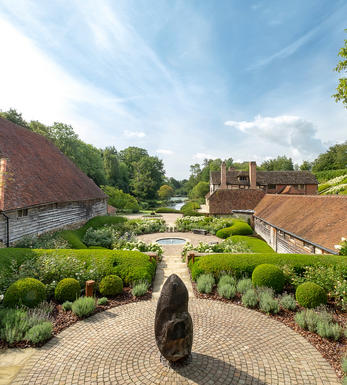 Nyetimber Vineyard
For over twenty five years Nyetimber has had a single aim: to make the finest English sparkling wine, one to rival the very best in the world, including champagne.

A true pioneer, Nyetimber was the first producer of English sparkling wine to exclusively grow the three celebrated grape varieties: Pinot Noir, Pinot Meunier and Chardonnay. Each bottle of Nyetimber is made from one hundred percent estate-grown grapes.

1988, Nyetimber planted its first vines. In 1997 in a blind tasting Nyetimber's 1992 Blanc de Blancs caused a debate as to which area of France it came from. Nyetimber wines have since won rave-reviews and International medals and, have also won the admiration of members of the Royal Family and various Heads of State. Owner and Chief Executive Eric Heerema and winemaker Cherie Spriggs are committed to producing wines of exceptional quality.

Nyetimber Manor is mentioned in the Domesday Book and was once home to Anne of Cleves, fourth wife of Henry VIII. 1,000 years later it is producing one of the finest sparkling wines in the world.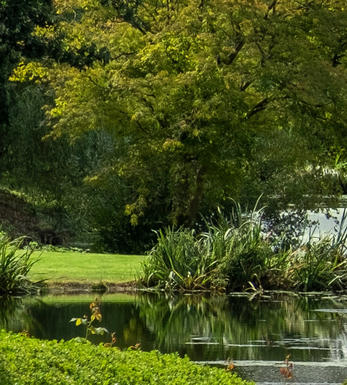 Sussex
Located in southern England, Sussex has emerged as a promising region for wine production in recent years.
The country's cool climate and chalky soil, reminiscent of the renowned Champagne region in France, have created favourable conditions for vineyards to flourish.
Winemaking in Sussex focuses on sparkling wines made from traditional methods using classic grape varieties such as Chardonnay, Pinot Noir, and Pinot Meunier.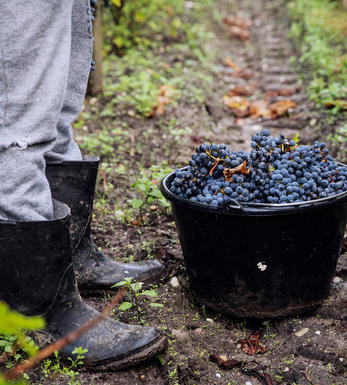 Champagne Blend
Which grapes are included in the blend, and their proportion, is one of the key factors determining the style of most Champagnes. Three grapes are used - Pinot Noir, Chardonnay and Pinot Meunier.

26% of vineyards in Champagne are planted with Chardonnay and it performs best on the Côtes des Blancs and on the chalk slopes south of Epernay. It is relatively simple to grow, although it buds early and thus is susceptible to spring frosts. It produces lighter, fresher wines than those from Burgundy and gives finesse, fruit and elegance to the final blend. It is the sole grape in Blancs de Blancs, which are some of the richest long-lived Champagnes produced.
Pinot Noir accounts for nearly 40% of the plantings in Champagne and lies at the heart of most blends - it gives Champagne its body, structure, strength and grip. It is planted across Champagne and particularly so in the southern Aube district.
The final component is Pinot Meunier and this constitutes nearly 35% of the plantings. Its durability and resistance to spring frosts make the Marne Valley, a notorious frost pocket, its natural home. It ripens well in poor years and produces a soft, fruity style of wine that is ideal for blending with the more assertive flavours of Pinot Noir. Producers allege that Pinot Meunier lacks ageing potential, but this does not deter Krug from including around 15% of it in their final blends.