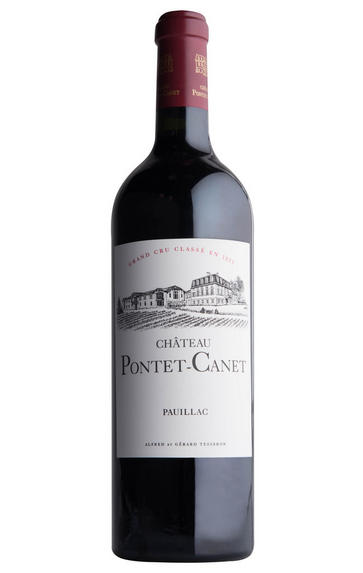 2010 Château Pontet-Canet, Pauillac, Bordeaux
Prices start from £897.00 per case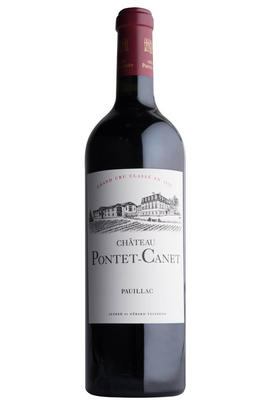 Critics reviews
An absolutely amazing wine, from grapes harvested between the end of September and October 17, this blend of 65% Cabernet Sauvignon, 30% Merlot and the rest Cabernet Franc and Petit Verdot has close to 15% natural alcohol. It comes from one of the few biodynamic vineyards in Bordeaux, but you are likely to see many more, given the success that Tesseron seems to be having at all levels, both in his vineyards and in his fermentation/winemaking. An astounding, compelling wine with the classic Pauillac nose more often associated with its cross-street neighbor, Mouton-Rothschild, creme de cassis, there are also some violets and other assorted floral notes. The wine has off-the-charts massiveness and intensity but never comes across as heavy, overbearing or astringent. The freshness, laser-like precision, and full-bodied, massive richness and extract are simply remarkable to behold and experience. It is very easy, to become jaded tasting such great wines from a great vintage, but it is really a privilege to taste something as amazing as this. Unfortunately, it needs a good decade of cellaring, and thats assuming it doesnt close down over the next few years. This is a 50- to 75-year wine from one of the half-dozen or so most compulsive and obsessive proprietors in all of Bordeaux. Is there anything that proprietor Alfred Tesseron is not doing right? Talk about an estate that is on top of its game! Pontet-Canets 2010 is a more structured, tannic and restrained version of their most recent perfect wine, the 2009. Kudos to Pontet-Canet!
Robert M. Parker, Jr. - 28/02/2013
Jancis Robinson MW
17.5/20
Dense, rich and minty on the nose with real density. Lots of luscious chew. This Pontet Canet wine is clearly from a great vintage with huge vivacity. Heavy undertow. Long. Minerals and firm. Racy.
Jancis Robinson MW- jancis robinson.com, Apr 2011
Seriously dense, with thickly layered fig paste, macerated black currant fruit, Kenya AA coffee and roasted tobacco. But really fresh and invigorating throughout, with mouthwatering iron and apple wood notes. Despite the power, this cuts like a knife from the start. When the Bordelais say precise, this is what they mean.
James Molesworth – The Wine Spectator – Mar 2011
Masses of concentrated cassis fruit, but already has wild violet fragrance of the greatest Pauillacs, superb middle sweetness, perfect structure and length, perhaps more elegant than Pontet-Canet's great 2009.
An absolutely amazing wine, from grapes harvested between the end of September and October 17, this blend of 65% Cabernet Sauvignon, 30% Merlot and the rest Cabernet Franc and Petit Verdot has close to 15% natural alcohol. It comes from one of the few biodynamic vineyards in Bordeaux, but you are likely to see many more, given the success that Tesseron seems to be having at all levels, both in his vineyards and in his fermentation/winemaking. An astounding, compelling wine with the classic Pauillac nose more often associated with its cross-street neighbor, Mouton-Rothschild, creme de cassis, there are also some violets and other assorted floral notes. The wine has off-the-charts massiveness and intensity but never comes across as heavy, overbearing or astringent. The freshness, laser-like precision, and full-bodied, massive richness and extract are simply remarkable to behold and experience. It is very easy, to become jaded tasting such great wines from a great vintage, but it is really a privilege to taste something as amazing as this. Unfortunately, it needs a good decade of cellaring, and that's assuming it doesn't close down over the next few years. This is a 50- to 75-year wine from one of the half-dozen or so most compulsive and obsessive proprietors in all of Bordeaux. Is there anything that proprietor Alfred Tesseron is not doing right? Talk about an estate that is on top of its game! Pontet-Canet's 2010 is a more structured, tannic and restrained version of their most recent perfect wine, the 2009. Kudos to Pontet-Canet!
Robert Parker- Wine Advocate- Feb 2013 Pontet-Canet's 2010 harvest took place between September 29 and October 17 (this vineyard is one of the few in Bordeaux that is fully certified as biodynamic) and the final blend was 65% Cabernet Sauvignon, 30% Merlot and the rest Cabernet Franc and Petit Verdot that achieved nearly 15% natural alcohol. A remarkable, full-bodied effort (as was the estate's 2009 and 2008), like so many recent vintages from proprietor Alfred Tesseron, it is of first-growth quality (some may even argue that it eclipses several first-growths). Dense purple to the rim, it offers classic notes of creme de cassis, graphite, subtle smoke and spring flowers. Multidimensional with massive concentration as well as vivid purity, precision and freshness, this is another astonishing effort from an obsessive/compulsive proprietor who is doing everything right. On the downside, this 2010 will require a decade of cellaring and should evolve for 50+ years. It will be fascinating to drink it side by side with the 2009 and 2008.
Robert Parker- Wine Advocate- May 2011
The attention to detail at this over-­performing biodynamic Fifth Growth has elevated it into Bordeaux's front rank over the last five years. This is as good as the equally wonderful 2009, albeit in a different style, with more tannin and acidity, but the same perfume, fruit concentration, subtle oak usage and palate length thanks to careful extraction. If this sells at less than £1,000 a case, buy it.
About this WINE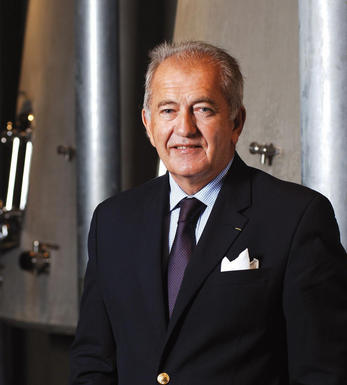 Chateau Pontet-Canet
Château Pontet-Canet is a large Pauillac estate that can trace its origins back to 1725, when Jean-François Pontet gave his name to the estate he had acquired. The wine was not château-bottled until 1972 and in 1975 the property was sold to Guy Tesseron, of the Tesseron family, one of the finest exponents of luxury, very old, aged Cognacs (Cognac Tesseron).

The Tesserons also own Château Lafon-Rochet in St-Estephe. Today, Château Pontet-Canet is owned and run by Alfred and Michel Tesseron.
Pontet-Canet's 78 hectares of vineyards adjoin those of Mouton Rothschild and are planted with Cabernet Sauvignon (63%), Merlot (32%) and Cabernet Franc (5%).
The Tesserons have vastly improved the quality of the Pontet-Canet wines which are now full-bodied and packed with ripe, chewy, black fruits and finely integrated tannins. The wines posseses marvellous ageing potential.
Pontet-Canet is classified as a 5ème Cru Classé.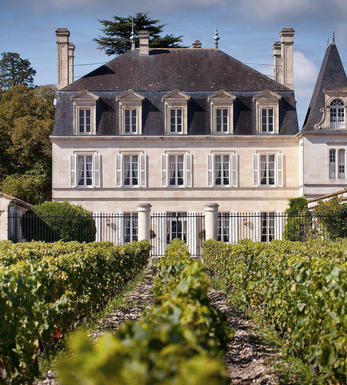 Pauillac
Pauillac is the aristocrat of the Médoc boasting boasting 75 percent of the region's First Growths and with Grand Cru Classés representing 84 percent of Pauillac's production.

For a small town, surrounded by so many familiar and regal names, Pauillac imparts a slightly seedy impression. There are no grand hotels or restaurants – with the honourable exception of the establishments owned by Jean-Michel Cazes – rather a small port and yacht harbour, and a dominant petrochemical plant.
Yet outside the town, , there is arguably the greatest concentration of fabulous vineyards throughout all Bordeaux, including three of the five First Growths. Bordering St Estèphe to the north and St Julien to the south, Pauillac has fine, deep gravel soils with important iron and marl deposits, and a subtle, softly-rolling landscape, cut by a series of small streams running into the Gironde. The vineyards are located on two gravel-rich plateaux, one to the northwest of the town of Pauillac and the other to the south, with the vines reaching a greater depth than anywhere else in the Médoc.

Pauillac's first growths each have their own unique characteristics; Lafite Rothschild, tucked in the northern part of Pauillac on the St Estèphe border, produces Pauillac's most aromatically complex and subtly-flavoured wine. Mouton Rothschild's vineyards lie on a well-drained gravel ridge and - with its high percentage of Cabernet Sauvignon - can produce (in its best years) Pauillac's most decadently rich, fleshy and exotic wine.
Latour, arguably Bordeaux's most consistent First Growth, is located in southern Pauillac next to St Julien. Its soil is gravel-rich with superb drainage, and Latour's vines penetrate as far as five metres into the soil. It produces perhaps the most long-lived wines of the Médoc.
Recommended Châteaux
Ch. Lafite-Rothschild, Ch. Latour, Ch. Mouton-Rothschild, Ch. Pichon-Longueville Baron, Ch. Pichon Longueville Comtesse de Lalande, Ch. Lynch-Bages, Ch. Grand-Puy-Lacoste, Ch, Pontet-Canet, Les Forts de Latour, Ch. Haut-Batailley, Ch. Batailley, Ch. Haut-Bages Libéral.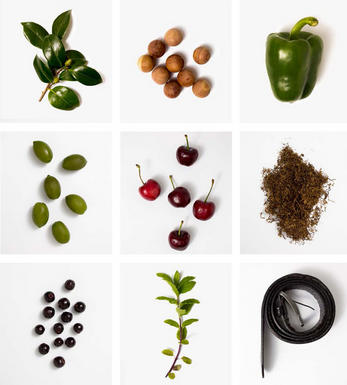 Cab.Sauvignon Blend
Cabernet Sauvignon lends itself particularly well in blends with Merlot. This is actually the archetypal Bordeaux blend, though in different proportions in the sub-regions and sometimes topped up with Cabernet Franc, Malbec, and Petit Verdot.

In the Médoc and Graves the percentage of Cabernet Sauvignon in the blend can range from 95% (Mouton-Rothschild) to as low as 40%. It is particularly suited to the dry, warm, free- draining, gravel-rich soils and is responsible for the redolent cassis characteristics as well as the depth of colour, tannic structure and pronounced acidity of Médoc wines. However 100% Cabernet Sauvignon wines can be slightly hollow-tasting in the middle palate and Merlot with its generous, fleshy fruit flavours acts as a perfect foil by filling in this cavity.

In St-Emilion and Pomerol, the blends are Merlot dominated as Cabernet Sauvignon can struggle to ripen there - when it is included, it adds structure and body to the wine. Sassicaia is the most famous Bordeaux blend in Italy and has spawned many imitations, whereby the blend is now firmly established in the New World and particularly in California and Australia.