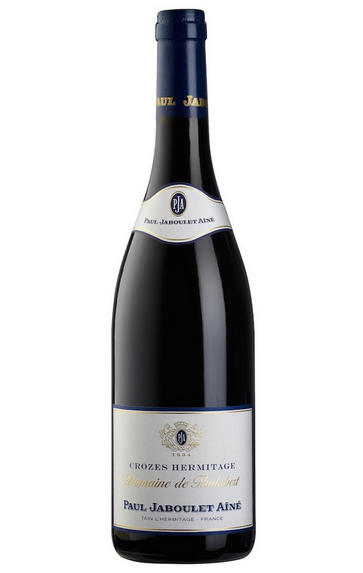 2010 Crozes-Hermitage, Domaine de Thalabert, Paul Jaboulet Aîné, Rhône
Prices start from £145.00 per case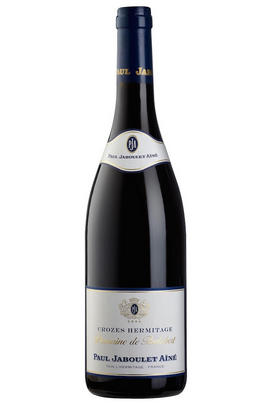 Critics reviews
The 2010 Crozes-Hermitage Domaine de Thalabert, which I raved about last year, is slightly better than their brilliant 2009. It boasts a dense purple color along with a beautiful perfume of camphor, licorice, forest floor, black currants and Christmas fruitcake. With tremendous intensity, full body and supple tannins, it should drink well for 10-15 years, perhaps longer where well-stored. This cuvee is always one of the best buys in the Northern Rhone.
Robert M. Parker, Jr. - 27/12/2012
The 2010 Crozes-Hermitage Domaine de Thalabert, which I raved about last year, is slightly better than their brilliant 2009. It boasts a dense purple color along with a beautiful perfume of camphor, licorice, forest floor, black currants and Christmas fruitcake. With tremendous intensity, full body and supple tannins, it should drink well for 10-15 years, perhaps longer where well-stored. This cuvee is always one of the best buys in the Northern Rhone.
Robert M. Parker - Wine Advocate #204 - Dec 2012 
Also outstanding, the 2010 Crozes-Hermitage Domaine de Thalabert is slightly less opulent and more delineated than the 2009. It possesses flowery, black and red fruit notes intermixed with notions of licorice and earth, fresh acids, medium to full body, beautiful fruit, purity and texture, and more minerality than its older sibling. It should drink well for 10-15 years.

One needs no further evidence of the extraordinary turn around in the quality of the Jaboulet wines than what proprietress Caroline Frey has accomplished in 2009 as well as 2010. As I indicated last year, this is one of the great qualitative turn arounds in the wine world. It is welcomed by all wine lovers given the historic legacy of the wines of Jaboulet and the importance of this famous firm in all of France. Ms. Frey, who is also responsible for the brilliant wines produced at La Lagune in Bordeaux, has reduced the amount of new oak for the red wines to about 20% and to negligible proportions for the whites. 
Robert Parker - Wine Advocate #198 Dec 2011
About this WINE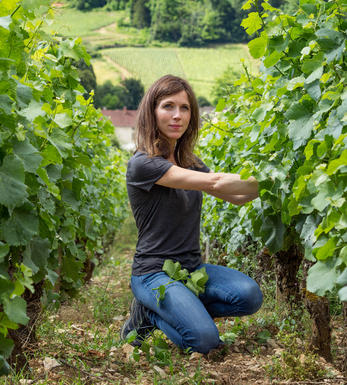 Jaboulet
Paul Jaboulet Aîné is an iconic producer in the Rhône Valley. Founded in 1834 by Antoine Jaboulet (father of Paul), it was Paul's son Louis and grandson Gérard who can be heralded among the great ambassadors for both the region and the négociant. Upon Gérard's untimely death in 1997, the business began struggling and was sold to the Frey family in 2005.
Caroline Frey, daughter of owner Jean-Jacques Frey, has been at the helm of winemaking here since 2006. She immediately began converting the estate to sustainable farming, achieving organic certification in 2016. In 2022, Jean-Guillaume Prats, of Bordeaux fame, was brought onboard.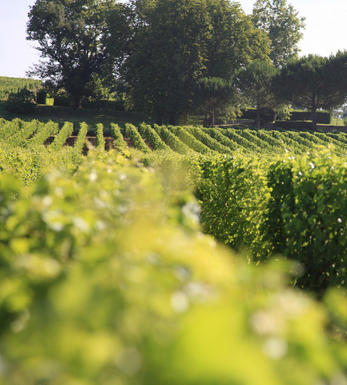 Crozes-Hermitage
Crôzes-Hermitage is the largest AC in the Northern Rhône, producing 10 times the volume of Hermitage and over half of the Northern Rhône's total production. The appellation was created in 1937 with the single commune of Crozes, which is situated northeast of the hill of Hermitage. Wines are now produced from 11 different communes.

Its vineyards surround the hill of Hermitage on equally hilly terrain where richer soils produce wines that are softer and fruitier, with a more forward style. The Syrah variety is used, but legally Marsanne and Roussanne can be added to the blend (up to 15 percent). In the north, the commune of Gervans is similar to Les Bessards in Hermitage, with granite soil producing tannic reds that need time to evolve.

While in Larnage, in the south, the heavy clay soils give the wine breadth and depth (albeit they can sometimes be flabby), the soils to the east of river on higher ground comprise stony, sandy and clay limestone, making them ideal for the production of white wines.

The best reds are produced on the plateaus of Les Chassis and Les Sept Chenin, which straddles the infamous N7 road to the south of Tain. Here the land is covered with cailloux roulés, which resemble the small pudding stones fond in Châteauneuf.

The wines can vary hugely in quality and style, and the majority of the reds tend to be fairly light. Many of the wines are made by a variation of the macération carbonique technique, bottled no later than one year after the vinification. The best producers, however, use traditional fermentation techniques.

There are small amounts of white wine made from Marsanne and Roussanne, accounting for approximately 10 percent of the appellation. The finest whites are produced from around Mercurol.

Recommended producers: Paul Jaboulet, Chapoutier, Colombier, Ferraton
Best vintages: 2006, 2005, 2004, 1999, 1995, 1990, 1989, 1988,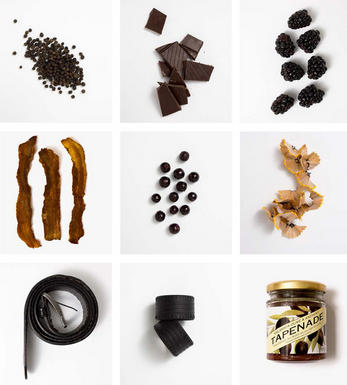 Syrah/Shiraz
A noble black grape variety grown particularly in the Northern Rhône where it produces the great red wines of Hermitage, Cote Rôtie and Cornas, and in Australia where it produces wines of startling depth and intensity. Reasonably low yields are a crucial factor for quality as is picking at optimum ripeness. Its heartland, Hermitage and Côte Rôtie, consists of 270 hectares of steeply terraced vineyards producing wines that brim with pepper, spices, tar and black treacle when young. After 5-10 years they become smooth and velvety with pronounced fruit characteristics of damsons, raspberries, blackcurrants and loganberries.

It is now grown extensively in the Southern Rhône where it is blended with Grenache and Mourvèdre to produce the great red wines of Châteauneuf du Pape and Gigondas amongst others. Its spiritual home in Australia is the Barossa Valley, where there are plantings dating as far back as 1860. Australian Shiraz tends to be sweeter than its Northern Rhône counterpart and the best examples are redolent of new leather, dark chocolate, liquorice, and prunes and display a blackcurrant lusciousness.

South African producers such as Eben Sadie are now producing world- class Shiraz wines that represent astonishing value for money.