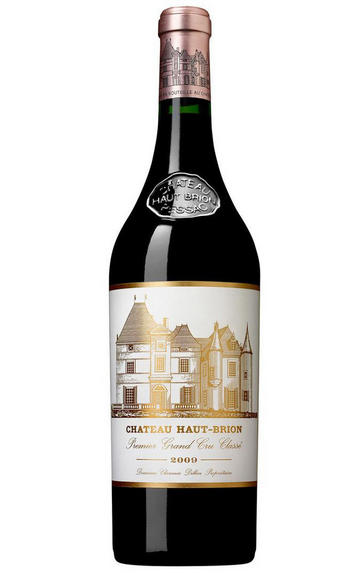 2011 Château Haut-Brion, Pessac-Léognan, Bordeaux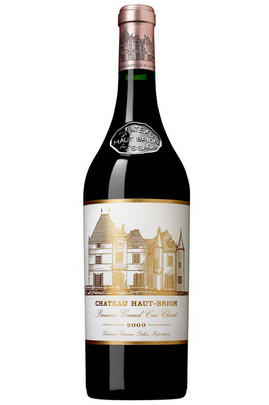 Critics reviews
Tasted blind as a vintage comparison at the Valandraud vertical, the 2011 Haut Brion has always been an excellent Pessac-Lognan, though recent encounters suggest it does not have the potential of the 2012. It has a gentle and caressing bouquet full of copious dark cherry and raspberry fruit, a touch of saddle leather and a seam of dark chocolate emanating from the oak regime, which needs more time to integrate (though it is not an Haut-Brion that is going to demand years and years in bottle). The palate is medium-bodied with fine tannin and feels gentle in the mouth. It is very well balanced, although perhaps the oak comes through too strongly on the finish, when frankly there is no need. Nevertheless, this is a classic Pessac-Lognan - maybe mild mannered and a little conservative compared to more ambitious recent vintages, yet there is no doubting its class and pedigree. Tasted December 2016.
Neal Martin - 01/03/2017
Manages to harness the angularity of the vintage extremely well, almost burying the acidity in the core of cassis, black cherry skin, plum pit and maduro tobacco flavors. This is typically among the most backward wines of the vintage when young, and it's still tight and primal, but with admirable length and density already. Cabernet Sauvignon, Merlot and Cabernet Franc.
Wine Spectator's 2011 Top-Scoring Red Bordeaux
James Molesworth, Wine Spectator, April 5, 2012
Like its stablemate La Mission-Haut-Brion, Haut-Brion's 2011 production was small, only 7,600 cases, which is nearly 3,000 fewer cases than in 2009. A blend of 46% Cabernet Sauvignon, 35% Merlot and 19% Cabernet Franc, it is interesting to taste the 2011 Haut-Brion next to the more open-knit, seductive 2011 La Mission Haut-Brion. The former wine is more firm, backward and earthy with a more formidably structured style.

Undeniably elegant, distinctive and original, it exhibits notes of mulberries, plums, blueberries and raspberries. Jean-Philippe Delmas told me that in many ways the 2011 reminds him of the 2008 from an aromatic and structural profile. There is plenty of tannin, and the 2011 has 25-30 years of aging potential. It may be more reminiscent of a vintage such as 1988, but it is better made as well as being the product of a far stricter selection process.
Robert Parker - Wine Advocate - April 2012
Deep velvety red, wild roses bouquet, taffeta smooth texture, great precision and clarity, restrained and aristocratic.
About this WINE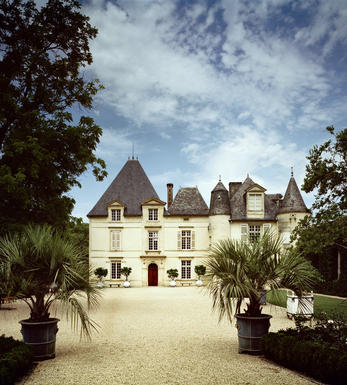 Chateau Haut-Brion
The only property from outside the Médoc to be included in the 1855 Classification, Haut-Brion's viticultural history can be traced back further than its Médoc First Growth counterparts. Samuel Pepys even mentions it in his diaries. Situated in what is now Pessac-Léognan, the property finds itself now in the suburbs of the ever-encroaching city of Bordeaux.

After falling into a state of disrepair the estate was purchased in 1935 by Clarence Dillon, an American financier, since when it has enjoyed a steady and continual resurgence to a position of pre-eminence. Dillon's great-grandson, Prince Robert of Luxembourg, now runs the estate, but a key influence in the reputation which Haut-Brion enjoys today is the Delmas family. George Delmas was manager and wine-maker until 1960, when his son Jean-Bernard took over. Jean- Bernard was a visionary figure, responsible for a number of important innovations, and on his retirement in 2003 his son Jean-Philippe took over as Directeur Générale.

The vineyard is planted to 40% Cabernet Sauvignon, 37% Merlot and 18% Cabernet Franc. A stunning white wine is also made, from a part of the vineyard which is 63% Semillon and 37% Sauvignon Blanc. Production is smaller than at the other First Growth Wines, totalling about 20,000 cases, shared between the Grand Vin and a second wine, formerly called Bahans-Haut-Brion but changed in 2007 to Clarence de Haut-Brion in recognition of Clarence Dillon. Production of Haut Brion Blanc is minute, less than 800 cases in most years.

Beginning with the 2009 vintage a new white wine was introduced in the place of Clarence: La Clarté de Haut-Brion, the offspring of Domaine Clarence Dillon's two prestigious white wines: Château Haut-Brion Blanc and Château La Mission Haut-Brion Blanc.

Fermentation of the red wines takes place in stainless steel vats, after which the wine will spend 22 months, sometimes more, in new oak barrels before being bottled unfiltered. For the white wine fermentation takes place in new oak barrels, after which the wine spends a further year to 15 months on its lees in barrel before bottling. The white wine is truly sensational, equivalent in class to a top-flight White Burgundy Grand Cru, but its scarcity means that it is rarely seen.

The red wine is no less extraordinary; at its best it displays text-book Graves characteristics of cigar-box, curranty fruit, earth, smoky spice and cassis. The high Merlot content, compared to the Médoc First Growths, gives it a voluptuous edge, but does not in any way detract from its ability to age.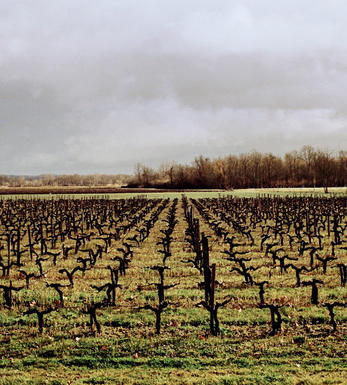 Bordeaux
Bordeaux remains the centre of the fine wine world. The maritime climate on the 45th parallel provides for temperate winters and long, warm summers, perfect conditions for growing grapes suited to the production of classically-constructed, long-lasting wines. This vast region of 120,000ha of vineyards (four times the size of Burgundy) is home to 10,000 wine producers and 57 different AOCs. Red now makes up 88 percent of Bordeaux wine, and is usually referred to as Claret. The origin of this name was to differentiate the lighter-coloured wines of the coastal region from the deeper "black" wines from up-country regions.
The Left Bank, comprising the wine regions of the Médoc, Pessac-Léognan and Graves are planted predominantly with Cabernet Sauvignon, which thrives on the gravelly soils left by the ancient course of the river. This is a thick-skinned variety which ripens late, producing powerful, tannic wines capable of long ageing. It is blended with Merlot, Cabernet Franc and sometimes Petit Verdot. The highlights of the Médoc are the four communes of St- Estèphe (blackcurrant concentration); classical, cedarwood and cigar-box Pauillac; richly-fruited St Julien; and elegant, fragrant Margaux.
On the Right Bank, most famously in St-Emilion and Pomerol, it is the fleshy Merlot grape which prevails, sometimes supported by Cabernet Franc. Here the soils are more mixed, with gravel and clay underpinning the rich, fruity wines of Pomerol. Styles vary more in St-Emilion, depending on the predominance of sand in the lower-lying slopes, or limestone on the hillsides and plateau.
By the 18th century, individual properties - known as châteaux, however humble - were becoming known for the quality of their wines and in 1855, those of the Médoc (plus Haut-Brion, a property commended by Samuel Pepys as early as 1663) were classified into five levels of classed growths. Lafite, Latour, Margaux and Haut Brion were cited as First Growths, to whose ranks Mouton Rothschild was elevated by presidential decree in 1973. Beneath the ranks of the classed growths lies a raft of fine châteaux known as Crus Bourgeois, while a host of less well-known "petits châteaux" still makes attractive, enjoyable Claret at affordable prices.
The other jewel in the Bordeaux crown is the district of Sauternes, making some of the most outstanding sweet white wines in the world (from the likes of Châteaux d'Yquem, Rieussec and Climens). The foggy autumn mornings along the banks of the Garonne River near Sauternes and neighbouring Barsac enable the noble rot, botrytis cinerea, to form on the skins of the grapes, which can still ripen in the afternoon sun as late as the end of October or early November. The Sémillon grape is the prime component, but Sauvignon Blanc and a little Muscadelle are also planted to provide insurance if the weather is less favourable to Sémillon, as well as offering a counterpoint in flavour.
There are many inexpensive dry white wines - more Sauvignon than Sémillon - from regions such as Entre-Deux-Mers and Graves, with just a handful of outstanding properties located in Pessac-Léognan. The most famous of the great dry whites hail from Châteaux Haut Brion, Laville Haut Brion and Domaine de Chevalier.
The finer wines of Bordeaux are sold en primeur in the late spring following the harvest, some two years before the wines are ready for physical delivery. The châteaux offer their wines through a system of Bordeaux négociants (brokers) who sell them on to importers round the world. Prices vary enormously from one vintage to another, dependent on perceived quality and world demand, which shows no signs of diminishing, especially for the great years.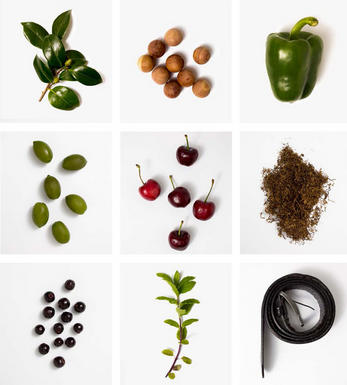 Cab.Sauvignon Blend
Cabernet Sauvignon lends itself particularly well in blends with Merlot. This is actually the archetypal Bordeaux blend, though in different proportions in the sub-regions and sometimes topped up with Cabernet Franc, Malbec, and Petit Verdot.

In the Médoc and Graves the percentage of Cabernet Sauvignon in the blend can range from 95% (Mouton-Rothschild) to as low as 40%. It is particularly suited to the dry, warm, free- draining, gravel-rich soils and is responsible for the redolent cassis characteristics as well as the depth of colour, tannic structure and pronounced acidity of Médoc wines. However 100% Cabernet Sauvignon wines can be slightly hollow-tasting in the middle palate and Merlot with its generous, fleshy fruit flavours acts as a perfect foil by filling in this cavity.

In St-Emilion and Pomerol, the blends are Merlot dominated as Cabernet Sauvignon can struggle to ripen there - when it is included, it adds structure and body to the wine. Sassicaia is the most famous Bordeaux blend in Italy and has spawned many imitations, whereby the blend is now firmly established in the New World and particularly in California and Australia.