About this WINE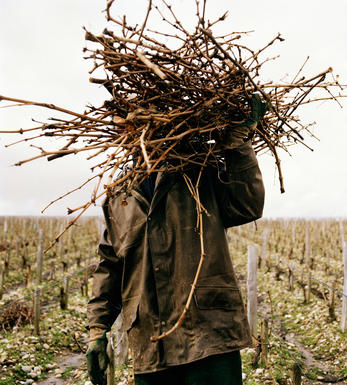 Maison Nicolas Perrin
Maison Nicolas Perrin is an exciting new venture, linguistically an amalgam of our old friend Nicolas Jaboulet and the Perrin family who, of course, own Ch. de Beaucastel, and it is therefore a venture with great potential. In essence the finest producers in the south of the valley have harnessed the expertise of one of the greatest names in the North to forge a new and dynamic range, working with some of the best growers in some of the best vineyards. Beaucastel exploits many different grapes on fundamentally the same terroir, whereas Nicolas is attempting to do the reverse with the same variety of each colour.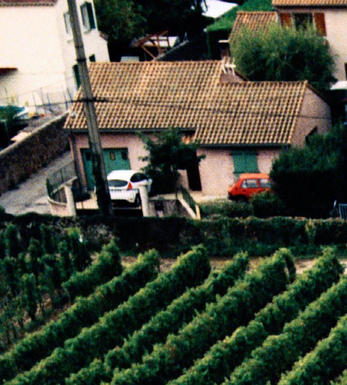 Hermitage
Hermitage is the most famous of all the northern Rhône appellations. The hill of Hermitage is situated above the town of Tain and overlooks the town of Tournon, just across the river. Hermitage has 120 hectares and produces tiny quantities of very long-lived reds.

The vines were grown in Roman times, although local folklore claims their origins to be nearly 600 years earlier. The name 'Hermitage' first appeared in the 16th century, derived from a legend of the 13th century Crusade, involving a wounded knight called Gaspard de Stérimberg, who made refuge on the hill, planted vines and became a hermit.

During the 17th century Hermitage was recognised as one of the finest in Europe. In 1775, Ch. Lafite was blended with Hermitage and was one of the greatest wines of its day. In the late 19th century, however, Phylloxera wiped out all the vineyards.

The wines are powerful, with a deep colour and firm tannins, developing into some of the finest examples in France, with the potential to age for many decades. The best Hermitage is produced from several climats or more, blended together. The main climats are Les Bessards, Le Meal, L'Hermite, Les Greffieux and Les Diognieres. Most of the finest climats face broadly south, giving maximum sunshine. Most growers only have one or two climats and they might not complement each other; Hermitage quality can therefore vary hugely. Only the top producers have extensive diversified holdings.

Eighty percent of the wine produced is red, however up to 15 percent of white grapes can be used in the blend. Most growers use 100 percent Syrah and utilise the white grapes to make white wines only. Chapoutier, Jaboulet and Tain l'Hermitage Co-operative are the principle proprietors of the appellation's vineyards.

The white wines are made from the Marsanne and Roussanne grapes. Great white Hermitage has the ability to age, taking on the fruit characters of apricots and peaches, often giving a very nutty finish. The best examples in great vintages can last 50 years.

Mature red Hermitage can be confused with old Bordeaux. In a blind tasting of 1961 First Growth Clarets, the famous 1961 Hermitage La Chapelle was included. Most people, including its owner, Gerard Jaboulet, mistook it for Ch. Margaux.

Recommended producers: Chave, Jaboulet, Chapoutier, Ferraton, Colombier
Best vintages: 2006, 2005, 2004, 2001, 1999, 1997, 1991, 1990, 1985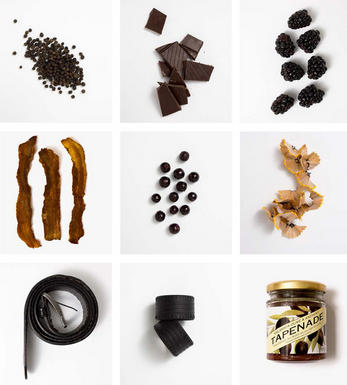 Syrah/Shiraz
A noble black grape variety grown particularly in the Northern Rhône where it produces the great red wines of Hermitage, Cote Rôtie and Cornas, and in Australia where it produces wines of startling depth and intensity. Reasonably low yields are a crucial factor for quality as is picking at optimum ripeness. Its heartland, Hermitage and Côte Rôtie, consists of 270 hectares of steeply terraced vineyards producing wines that brim with pepper, spices, tar and black treacle when young. After 5-10 years they become smooth and velvety with pronounced fruit characteristics of damsons, raspberries, blackcurrants and loganberries.

It is now grown extensively in the Southern Rhône where it is blended with Grenache and Mourvèdre to produce the great red wines of Châteauneuf du Pape and Gigondas amongst others. Its spiritual home in Australia is the Barossa Valley, where there are plantings dating as far back as 1860. Australian Shiraz tends to be sweeter than its Northern Rhône counterpart and the best examples are redolent of new leather, dark chocolate, liquorice, and prunes and display a blackcurrant lusciousness.

South African producers such as Eben Sadie are now producing world- class Shiraz wines that represent astonishing value for money.