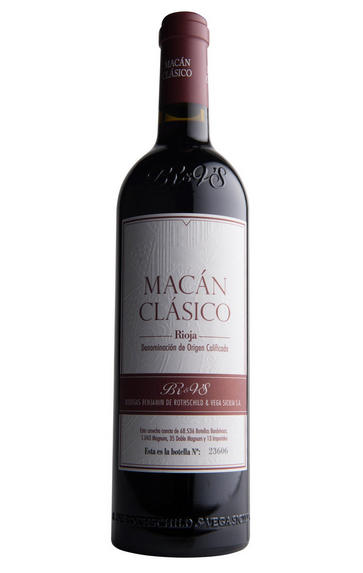 2011 Macán, Bodegas Benjamin de Rothschild & Vega Sicilia, Rioja, Spain
Prices start from £280.00 per case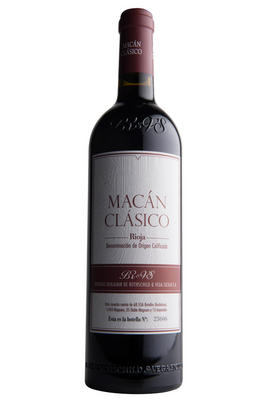 Critics reviews
The 2011 Macan feels young, a little backward and still marked by the barrel-aging. It presents a nose that is somewhat closed, but with good depth, mixing black berry fruit with vanilla and other aromatic spices. There is good weight of fruit in the palate framed by abundant tannins and balancing acidity through a finish that is very long. It's a modern, well-made Rioja that should improve in bottle. I'd wait one or two years before pulling the cork, and for sure it will evolve for a good decade. 55,500 bottles.
Luis Gutirrez - 30/04/2015
About this WINE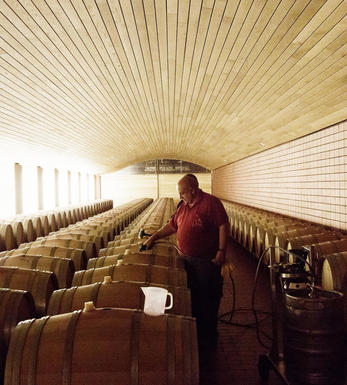 Bodegas Rothschild & Vega Sicilia
Macán is the result of a unique partnership between Vega Sicilia and Benjamin de Rothschild born out of a meeting between Pablo Álvarez and Benjamin de Rothschild in 2003. At that time Benjamin was looking for help to invest and produce wine in Spain and Pablo agreed, not to help, but to become a joint partner in a brand new venture.

The new venture was christened BR&VS and the two partners chose Rioja to be its home, as both Pablo and Benjamin recognised its great (still largely untapped) potential and hugely admired many of its wines. It took more than a few years to find and buy the right vineyards, but eventually they bought 80 hectares from a remarkable 70 different owners for their two wines. In the classic style of Bordeaux, there is a "Grand Vin" (Macán) and a "Second Wine" (Macán Clásico).

This is not traditional Rioja, Macán and Macán Clásico are not blends of various terroirs but aim to express one particular terroir – that of San Vicente de la Sonsierra in Rioja Alta.

Locals would say that Macán is the sort of wine Rioja used to make in the 1960s and it should not be considered "modern", as such. BR&VS is not, however, following the traditional style of Rioja ageing nor using the Crianza/Reserva/Gran Reserva scale. The pair wanted the freedom to do what they feel is best for their wines; for instance, they have decided to age the wines in more elegant Burgundian oak (rather than the more traditional American).

Both wines spend 12 months in 50 percent new and 50 percent one-year-old Burgundian oak. Rather than trying to fit Macán into Rioja, winemaker Javier Ausas is looking for an individual expression, but also for Macán to fit clearly within the Vega Sicilia family of wines.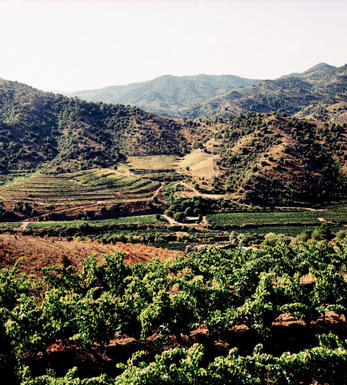 Rioja
Rioja is known primarily for its reds although it also makes white wines from the Viura and Malvasia grapes and rosés mainly from Garnacha. Most wineries (bodegas) have their own distinct red wine formula, but are normally a combination of Tempranillo, Garnacha and sometimes Graciano. Other red varieties recently approved into the Denominación de Origen Calificada (DOCa) regulations are the little-known Maturana Tinta, Maturana Parda, and Monastel (not to be confused with Monastrell). The most important of these by far is the king of native Spanish varieties, Tempranillo, which imbues the wines with complex and concentrated fruit flavours.
The Garnacha, meanwhile, bestows its wines with warm, ripe fruit and adds an alcohol punch. Graciano is an améliorateur grape (one that is added, often in small proportions, to add a little something to the final blend) and is found mainly in Reserva and Gran Reserva wines, albeit in small quantities (two to five percent), adding freshness and aroma, and enhancing the wines' ageing potential.

Crianza wines are aged for one year in oak followed by maturation for one year in bottle before being released for sale. Reservas must undergo a minimum of three years' ageing before release, at least one of which should be in oak casks. Finally, Gran Reservas, which are only produced in the finest vintages, must spend at least five years maturing, of which at least two must be in oak.

Geographically, Rioja is divided in to three districts: Alavesa, Alta and Baja. Rioja Alavesa lies in the northwest of the La Rioja region in the Basque province of Álava. Along with Rioja Alta, it is the heartland of the Tempranillo grape. Rioja Alta, to the north-west and south of the Ebro River in the province of La Rioja, stretches as far as the city of Logroño. Elegance and poise is the hallmark of wines made here with Rioja Alta Tempranillo. Mazuelo (Carignan) is occasionally added to wines from this area to provide tannins and colour. Rioja Baja, located to the south-east, is the hottest of the three districts and specialises in Garnacha.
Rioja has witnessed a broad stylistic evolution over the years. The classic Riojas pioneered by Murrieta and Riscal in the 19thcentury were distinguished by long oak-barrel-ageing whereas the modern style, represented by Marqués de Cáceres since 1970, showcases the fruit and freshness of Tempranillo, keeping oak ageing to the legal minimum. The post-modern school that emerged in the late 1990s from producers like Palacios Remondo and Finca Allende concentrate on making wines from old vines or specific vineyard plots to accentuate the terroir, and using larger proportions of minority varietals such as Graciano.
The alta expression wines, pioneered by Finca Allende (among others) and later taken up by almost every other producer in Rioja, represent the newest flagship category in Rioja. Alongside the traditional Gran Reservas, alta expression wines are limited production and come from low-yielding vines, often from a single vineyard, and are hand-picked. Excellent examples of this style are Artadi's Pagos Viejos and El Pison.
However, modernisation has not held back the continuation of successful traditional styles as well. Happily long-established houses such La Rioja Alta, CVNE and Marques de Vargas continue to make graceful, old style wines better than ever before.
White Rioja is typically produced by the Viura grape which must comprise at least 51 percent of the blend; the rest can be made up by other, recently-authorised varieties, namely Sauvignon Blanc, Chardonnay and Verdejo, as well as the native Maturana Blanca, Tempranillo Blanco, and Turruntés (not to be mistaken for Torrontés).
Recommended Producers:
Finca Allende, Amezola de la Mora, Artadi, CVNE, Marqués de Vargas, Palacios Remondo, La Rioja Alta, Murrieta.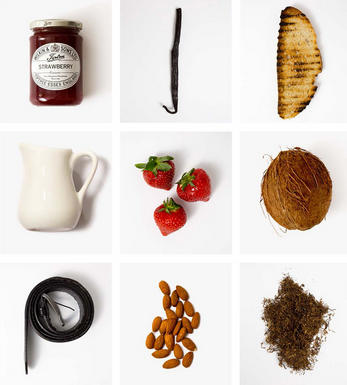 Tempranillo/Tinto Fino
A high quality red wine grape that is grown all over Spain except in the hot South - it is known as Tinto Fino in Ribera del Duero, Cencibel in La Mancha and Valdepenas and Ull de Llebre in Catalonia. Its spiritual home is in Rioja and Navarra where it constitutes around 70% of most red blends.
Tempranillo-based wines tend to have a spicy, herbal, tobacco-like character accompanied by ripe strawberry and red cherry fruits. It produces fresh, vibrantly fruit driven "jovenes" meant for drinking young. However Tempranillo really comes into its own when oak aged, as with the top Riojas where its flavours seem to harmonise perfectly with both French and American oak, producing rich, powerful and concentrated wines which can be extraordinarily long-lived.
In Ribera del Duero it generally sees less oak - the exception being Vega Sicilia where it is blended with Cabernet Sauvignon and Merlot and then aged for an astonishing 7 years in oak and is unquestionably one of the world`s greatest wines.