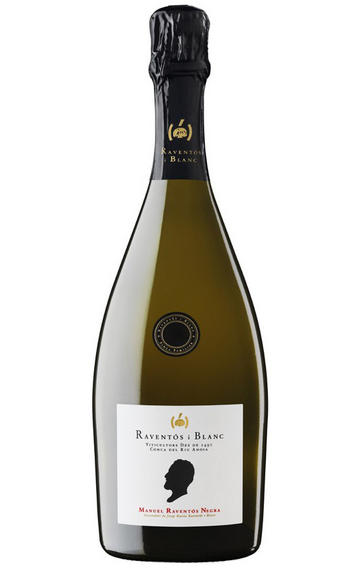 2011 Raventós i Blanc, Manuel Raventós Negra, Brut, Penedès, Spain
Prices start from £343.00 per case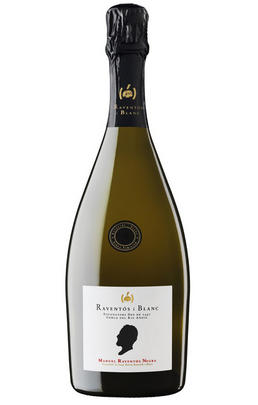 Critics reviews
I tasted the 2011 Manuel Ravents Negra from a regular bottle and from a magnum. This is Manuel Ravents Negra's personal selection of the best wines from each given vintage made the way he learned to do it, tasting and blending, and therefore, the wine is different from year to year. In this warm and Mediterranean 2011, it was 100% Xarello from the north-facing plot they call Clos, which is cooler and has a slower ripening of the grapes, which results in wines with good structure and natural acidity. As with the majority of wines, it's kept with lees for no less than six months after fermenting in stainless steel and then put to re-ferment in bottle, where it was kept in contact with the lees for at least 60 months. It's very smoky and yeasty, warmed and more developed than the other wines I tasted, even the older ones, with perhaps the magnum a little less developed. Yeasty and spicy, with notes of aniseed and fennel, it has a seamless palate with very integrated bubbles and moderate acidity, which corresponds to a warmer and riper year. The magnum was definitively better, with a slower development and a livelier palate. If magnums are better for still wines, for sparkling they are clearly better. There are 2,000 bottles and 667 magnums.
Luis Gutirrez - 27/04/2018
About this WINE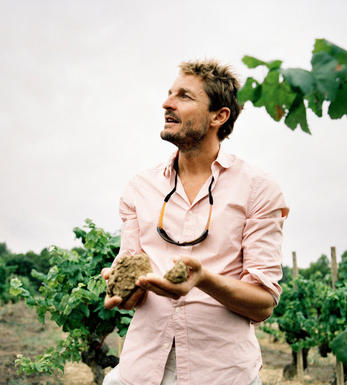 Raventos i Blanc
The Raventos family have a viticultural tradition dating back to 1497, making them one of the oldest continuous vineyard owners in the world. Josep Maria Raventos i Fatjo is credited with producing the first Cava in 1872, creating a legacy that the following generations take very seriously. In 1986 Josep Maria Raventos i Blanc decided to sell his share of Cordoniu, then under the ownership of the family, keeping the best vineyards for the newly created Raventos i Blanc estate (46 plots each of them with a completely distinct identity). The focus since has been on quality and regionality, in particular expressing the special properties of the terroirs around Saint Saturni d'Anoia.

The sparkling wines are made using only the indigenous varieties Xarel-lo, Parellada, Macabeo and Monastrell and show real depth, expression and longevity. Current proprietor, Pepe Raventos, places high importance on the health of the vineyard environment creating a biosynergy where the animals, the vines, the soil and the people work together as an agricultural unit. The estate reached its certified organic status in 2012.

As of 2013, Raventos i Blanc are no longer part of the Cava DO and have started the process of creating a new, terroir driven appellation, Conca del Riu Anoia (the proposed delimited area covers the are between the Mediterranean Sea and the Catalan mountains spanning between the river Anoia and river Foix.)

The decision to leave the DO stemmed out of the desire to set a standard in high quality wine production where rules such as the use of only indigenous grapes, ecological viticulture (100% Biodynamic), estate produced and estate bottled fruit and minimum ageing requirements apply (18 months). In the words of Pepe Raventós the aim behind this new proposed appellation is " to recover the name Conca del Riu Anoia: a small geographical area, to help us to better understand and convey our viticultural traditions, the strength of our land, our unique grape varieties and the characteristics of our soils"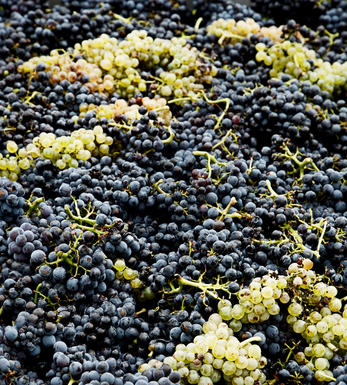 Other Varieties
There are over 200 different grape varieties used in modern wine making (from a total of over 1000). Most lesser known blends and varieties are traditional to specific parts of the world.