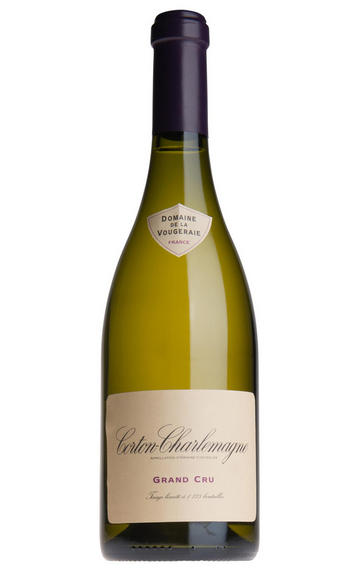 2011 Corton-Charlemagne, Le Charlemagne, Grand Cru, Domaine de la Vougeraie, Burgundy
Prices start from £1,100.00 per case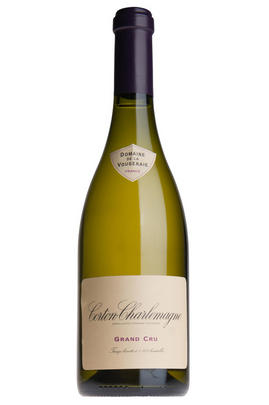 About this WINE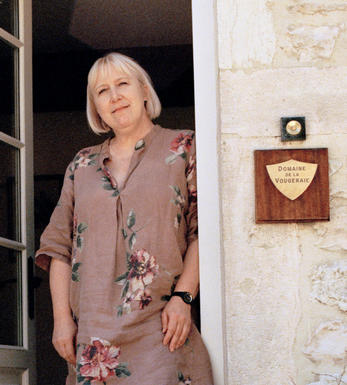 Domaine de la Vougeraie
Domaine de la Vougeraie is part of our Spotlight on sustainability series. You can view the full range here.
Domaine de la Vougeraie, based in Premeaux just south of Nuits St Georges, was created in 1999 when Jean-Claude Boisset of the Boisset group decided to group together all the vineyard holdings of his various negociant companies acquired over the years. The name comes from the significant holdings – and indeed Jean-Claude Boisset's home – in the village of Vougeot. The winery is located however in the old Claudine Deschamps (Madame Jean-Claude Boisset) cellars in Prémeaux. The domaine was put together from the various vineyard holdings which had accrued through the Boisset acquisitions of Burgundian houses over the years. Pascal Marchand was put in charge in 1999, with Bernard Zito in the vineyards, which were farmed biodynamically. Pascal produced powerful wines, fairly heavily extracted in his early vintages but clearly was subsequently moving to a softer approach by 2004.

With nearly 40 hectares of vineyard and over 30 different appellations, including six grand crus (Musigny, Bonnes Mares, Clos Vougeot, Charmes Chambertin, Mazoyères, Corton Clos du Roi and Corton Charlemagne), this is one of Burgundy's leading domaines.

No expense has been spared in production terms. The premier and grand cru vineyards are all farmed biodynamically with carefully limited yields. The cellar has been equipped with a battery of new or renovated wooden fermentation vats, a state of the art sorting table and a new model of the old fashioned vertical press which is thought to be the best option for red wines. The wines were made by Pascal Marchand of Comte Armand in Pommard, from 1999 to 2005 and subsequently by Pierre Vincent who has maintained the more delicate approach. The grapes are sorted on one of the longest tables de tri I have seen, before being given a cool pre-maceration. During fermentation Pierre punches down only once a day, much less than Pascal used to. The temperature is maintained at 26º-28ºC/79-81ºF after fermentation to polymerise the tannins and fix the colour. The Musigny is destemmed by hand. Starting in 2008 he has begun to experiment with some whole bunch fermentation, though only for a proportion of a given cuvée.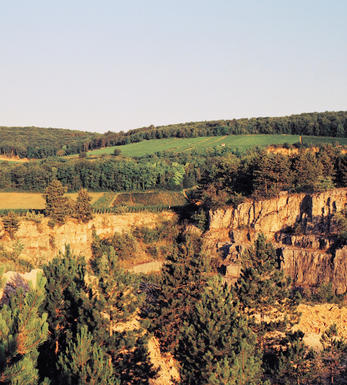 Aloxe Corton
These two Grand Cru vineyards, Corton and Corton-Charlemagne, lie astride three villages at the northern end of the Côte de Beaune: Ladoix, Aloxe-Corton and Pernand-Vergelesses. The main body of the hill of Corton faces due south, with an extended flank exposed to the east, and another facing westwards. The white wines mostly come from west and south-west expositions, along with a narrow band around the top of the hill.

The Emperor Charlemagne owned vines here in the eighth century, and legend has it that his wife insisted he planted white grapes so as not to spill red wine down his beard and clothes. Corton-Charlemagne is always white and there is also a theoretical Grand Cru appellation called, simply, Charlemagne, which is never used. Corton is almost entirely red but there are a few white wines too.

Ladoix is a rarely-seen appellation, as most wine here are sold as Côte de Beaune Villages. Aloxe-Corton is better-known, but as with Ladoix the best vineyards have been designated as Corton and Corton-Charlemagne.

There are also 25 lieux-dits that may be used on wine labels, together with Corton: Les Bressandes, Les Chaumes, Clos des Meix, Clos du Roi, Les Combes, Le Corton, Les Fiètres, Les Grèves, Les Manguettes, Les Maréchaudes, Le Meix Lallemand, Les Paulands, Les Perrières, Les Pougets (Pougeots), Les Renardes, La Vigne au Saint, Les Basses Mourottes, Les Carrières, Clos des Cortons Faiveley, Les Grandes Lolières, Le Rognet et Corton, La Toppe au Vert and Les Vergennes.

90 hectares of village Aloxe-Corton
38 hectares of Premier Cru Aloxe-Corton
118 hectares of village Ladoix
14 hectares of Premier Cru Ladoix
72 hectares of Corton-Charlemagne. The finest from En Charlemagne (Pernand) and Le Charlemagne (Aloxe)
160 hectares of Corton. The best from Clos du Roi, Bressandes, Pougets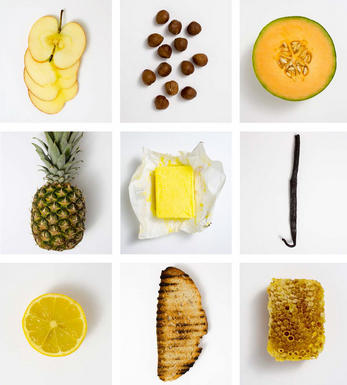 Chardonnay
Chardonnay is often seen as the king of white wine grapes and one of the most widely planted in the world It is suited to a wide variety of soils, though it excels in soils with a high limestone content as found in Champagne, Chablis, and the Côte D`Or.

Burgundy is Chardonnay's spiritual home and the best White Burgundies are dry, rich, honeyed wines with marvellous poise, elegance and balance. They are unquestionably the finest dry white wines in the world. Chardonnay plays a crucial role in the Champagne blend, providing structure and finesse, and is the sole grape in Blanc de Blancs.
It is quantitatively important in California and Australia, is widely planted in Chile and South Africa, and is the second most widely planted grape in New Zealand. In warm climates Chardonnay has a tendency to develop very high sugar levels during the final stages of ripening and this can occur at the expense of acidity. Late picking is a common problem and can result in blowsy and flabby wines that lack structure and definition.

Recently in the New World, we have seen a move towards more elegant, better- balanced and less oak-driven Chardonnays, and this is to be welcomed.