 2011 Château Rabaud-Promis, Sauternes, Bordeaux Critics reviews
Tasted blind at the Sauternes 2011 horizontal tasting. Noticeably deeper in color, the Chteau Rabaud-Promis 2011 has a petrol-like bouquet that has a very Germanic, Beerenauslese-like set of aromatics that feel a little out of place among these Sauternes. The palate is better: focused and with a fine sense of energy, with rich and mellifluous texture. There is a palpable sense of mineralit and tension here, penetrating acidity with plenty of frisson on the mellifluous finish. Primal compared to others, but this offers immense potential.
Neal Martin - 28/02/2015
Still quite youthful, with a light yeasty edge that needs to be absorbed, but there's unctuous apricot, orange peel, fig, date and persimmon notes and a long, dried tangerine-filled finish. Backward, but the pieces are there.
James Molesworth, Wine Spectator, April 5, 2012
Less successful than in the past two vintages. Intense pineapple and marmalade notes with fresh acidity. Focused, balanced and well-made with good length.
Picked from the September 15-30 over two tries and cropped at 9.5 hectoliters per hectare, the stunning 2011 Rabaud Promis has a more delicate, feminine nose than its peers, unfurling teasingly with enticing, pure apricot and quince aromas. The palate is rounded and sweet on the entry with very good weight and an utterly seductive essence of purity.

It simply caresses the mouth and builds gradually to a beautifully composed finish. This is a superb 2011 Sauternes that comes highly recommended, perhaps as fine as the 1988 or 2001.
Robert Parker, Wine Advocate, May 2012
About this WINE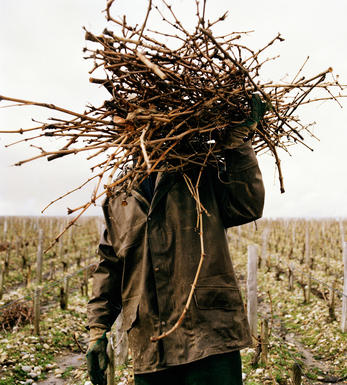 Chateau Rabaud Promis
Originally part of Château-Rabaud until the latter was divided up in 1903 into Sigalas-Rabaud and Rabaud-Promis. The two properties were then reunited in 1929 before being partitioned again in 1952. Rabaud-Promis is located in the commune of Bommes and its 33 hectares of vineyards border those of Sigalas-Ribaud and Rayne-Vigneau.
For years this was a badly underperforming property that produced wines not warranting the property's 1er Cru Classé status. The catalyst for change came with the appointment of Philippe Déjean as manager in 1974. He improved vineyard techniques, cut the yields and introduced a more rigorous selection procedure at harvest time. The wine is typically a blend of 80% Sémillon, 18% Sauvignon Blanc and 2% Muscadelle and is aged in oak barrels (33% new) for 15 months.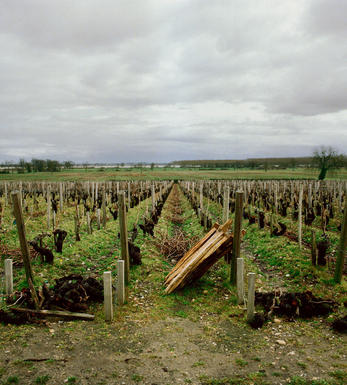 Sauternes
Sauternes is where arguably the world's finest sweet white wines are produced. The Sauternes appellation actually consists of five communes: Barsac, Preignac, Bommes, Fargues and Sauternes itself. Barsac is also an appellation in its own right.

Sauternes literally has an atmosphere different from any of the other major communes. At the southern tip of the Graves,close to the Garonne, not only is the land hillier and decidedly more bucolic but it also enjoys a specific mesoclimate of evening autumn mists which linger until well into the following day, unless burnt off by warm sunshine.

The mists are caused by the cool, spring-fed waters of the Ciron River meeting the warmer tidal Garonne, and the result is an ideal environment for the growth of the mould botrytis cinerea. When its arrival is felicitous, it feeds on the water in the ripe grapes, dehydrating them and leaving sweet, shriveled fruit.


Other regions in Bordeaux (ie Cadillac, Loupiac) produce wines in a similar style from the same method, but none achieve the profundity and complexity of Sauternes.

Recommended Châteaux : Ch. D'Yquem, Ch. Climens (Barsac), Ch. Suduiraut, Ch. Rieussec, Sigalas- Rabaud, Ch. Coutet (Barsac), Ch. de Fargues, Ch. Lafaurie-Peyraguey, Ch. Doisy-Védrines (Barsac), Chateau Partarrieu, La Tour Blanche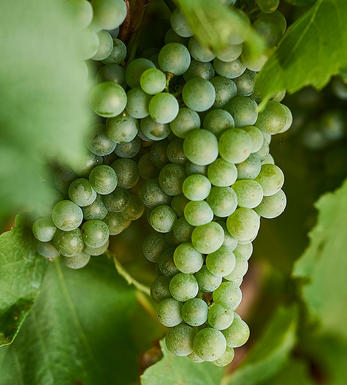 Sauv.Blanc & Sémillon
The blend used for White Graves and Sauternes and rarely encountered outside France. In the great dry whites of Graves, Sauvignon Blanc tends to predominate in the blend, although properties such as Smith Haut Lafite use 100% Sauvignon Blanc while others such as Laville Haut Brion have as much as 60% Sémillon in their final blends. Sauvignon Blanc wines can lose their freshness and fruit after a couple of years in bottle - if blended with Sémillon, then the latter bolsters the wine when the initial fruit from the Sauvignon fades. Ultimately Sauvignon Blanc gives the wine its aroma and raciness while Sémillon gives it backbone and longevity.
In Sauternes, Sémillon is dominant, with Sauvignon Blanc playing a supporting role - it is generally harvested about 10 days before Sémillon and the botrytis concentrates its sweetness and dampens Sauvignon Blanc`s naturally pungent aroma. It contributes acidity, zip and freshness to Sauternes and is an important component of the blend.