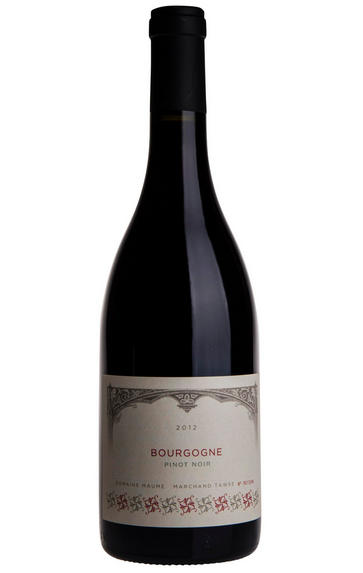 2012 Bourgogne Rouge, Domaine Maume (Tawse)
Prices start from £175.00 per case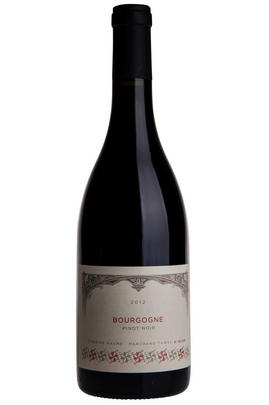 About this WINE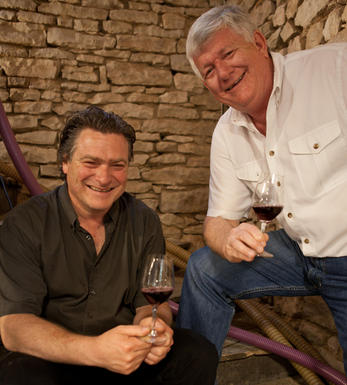 Domaine Maume
Bertrand Maume and his colleagues from Marchand-Tawse now assist in the winemaking process since Moray Tawse bought the domaine in 2011. Bertrand was at the helm of Domaine Maume in Burgundy from 1991 until 2011 in succession to his father Bernard. The wines are still recognisably in the same style, though perhaps the firmness of the tannins has been ameliorated by slightly fuller fruit. Almost every year there is a technical modification to improve quality, whether it be a pneumatic press (1999) sorting table (2001) or destalking the grapes without crushing (2005). The grapes are now cooled before the fermentation gets under way, spending three to four weeks in the vats with both punching down and pumping over. The wines are then matured for up to 22 months without racking and they are neither fined nor filtered before bottling.

The Maumes see their wines falling into two groups: Etelois, Champeaux and Charmes are pretty and succulent, thus requiring oak from Jupilles or Troncais in the hands of coopers who specialise in finesse. En Pallud, the premier cru cuvée and Mazis-Chambertin have more rugged frames and need the firmer hand of Nevers wood from (e.g.) Berthomieu. while Lavaux is between the two, tending one way or the other according to vintage.

Jasper Morris MW, Burgundy Wine Director and author of the award-winning Inside Burgundy comprehensive handbook.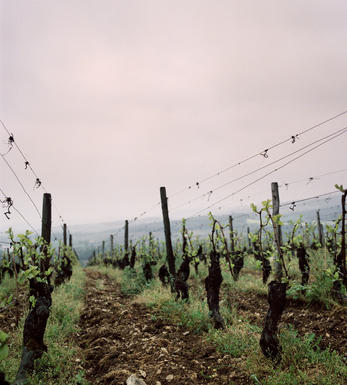 Bourgogne Rouge
Bourgogne Rouge is the term used to apply to red wines from Burgundy that fall under the generic Bourgogne AOC, which can be produced by over 350 individual villages across the region. As with Bourgogne Blanc and Bourgogne Rosé, this is a very general appellation and thus is hard to pinpoint any specific characteristics of the wine as a whole, due to the huge variety of wines produced.
Around 4,600 acres of land across Burgundy are used to produce Bourgogne Rouge, which is around twice as much as is dedicated towards the production of generic whites.
Pinot Noir is the primary grape used in Bourgogne Rouge production, although Chardonnay, Pinot Blanc, Pinot Gris and in Yonne, César grapes are all also permitted to make up the rest of the wine. These wines tend to be focused and acidic, with the fruit less cloying than in some New World wines also made from Pinot Noir, and they develop more floral notes as they age.
Although an entry-level wine, some Bourgogne Rouges can be exquisite depending on the area and producer, and yet at a very affordable price.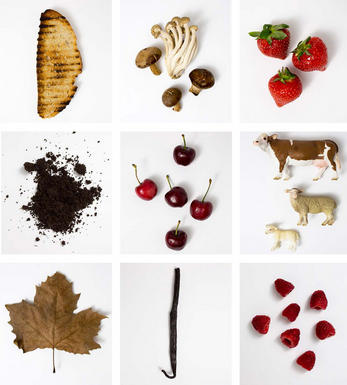 Pinot Noir
Pinot Noir is probably the most frustrating, and at times infuriating, wine grape in the world. However when it is successful, it can produce some of the most sublime wines known to man. This thin-skinned grape which grows in small, tight bunches performs well on well-drained, deepish limestone based subsoils as are found on Burgundy's Côte d'Or.

Pinot Noir is more susceptible than other varieties to over cropping - concentration and varietal character disappear rapidly if yields are excessive and yields as little as 25hl/ha are the norm for some climats of the Côte d`Or.
Because of the thinness of the skins, Pinot Noir wines are lighter in colour, body and tannins. However the best wines have grip, complexity and an intensity of fruit seldom found in wine from other grapes. Young Pinot Noir can smell almost sweet, redolent with freshly crushed raspberries, cherries and redcurrants. When mature, the best wines develop a sensuous, silky mouth feel with the fruit flavours deepening and gamey "sous-bois" nuances emerging.
The best examples are still found in Burgundy, although Pinot Noir`s key role in Champagne should not be forgotten. It is grown throughout the world with notable success in the Carneros and Russian River Valley districts of California, and the Martinborough and Central Otago regions of New Zealand.