2012 Château les Carmes Haut-Brion, Pessac-Léognan, Bordeaux
Prices start from £450.00 per case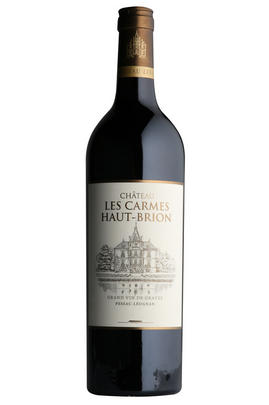 Critics reviews
The first year with Guillaume Pouthier as technical director, and (not coincidentally) the first where stems were being introduced into the winemaking process (they went straight in with 30%). A richer, more gourmet vintage than 2011 generally, and you feel it - certainly there is no indication that using stems is making the wine less concentrated, as this has a significantly more precision and punch than the 2011, and for me is more successful. Sappy juice runs through the plate, along with raspberry, red cherry and blackberry fruits, creamy brioche through the mid palate, with smoked cedar and campfire. Fresh acidities on the finish and a tingle of minerality perhaps give a hint of something different happening in the winemaking. 3.65ph, 40% new oak.
Drink 2022-2040
Jane Anson, janeanson.com (Feb 2022)
An inky, bluish-black color, this wine has deep black raspberry and blueberry notes mixed with charcoal, graphite and subtle smoke. Rich, full-bodied and silky textured, this complex, stunning Pessac-Lognan from this tiny jewel of a vineyard near Haut Brion is hitting all the high notes in 2012. It should drink well for 15-20. This is another bottled wine that dramatically out-performed its barrel sample.
Robert M. Parker, Jr. - 30/04/2015
Jancis Robinson MW
15.5/20
Very dark purple. Almost excessively sweet, coconut-like oak – the sort I just happen not to like though I'm sure some people do. An awful lot of work has gone into extracting and polishing this fruit. But the overall effect lacks the freshness that is to me characteristic of Graves. Even a bit bitter on the end. Exaggerated wine that lacks a bit of soul. Overworked.
Jancis Robinson, jancisrobinson.com, April 2013
Juicy and direct, with solid plum, raspberry and bitter cherry notes pushed by woodspice, singed alder and charcoal. Nice range, and with a pleasantly chewy, grippy feel.
James Molesworth, Wine Spectator, April 8 2013
The 2012 seems to be a move in that direction. A blend of 44% Merlot, 38% Cabernet Franc and 18% Cabernet Sauvignon, it tips the scales at 14.1% alcohol. Only 53% of the crop made it into the grand vin as they have introduced a second wine called Les Clos des Carmes. The medium-bodied, fragrant 2012 Les Carmes Haut Brion offers lots of unsmoked cigar tobacco, red and black currant, scorched earth and toasty notes. This wine, which is now being looked after by Guillaume Pouthier, whom I met when working with Michel Chapoutier in Tain l'Hermitage, has considerable talent, so readers take note. This 2012 possesses impressive purity and density along with its tell-tale elegance and finesse. It should drink well for 10-15 years.

This property changed proprietors several years ago and is now owned by a Bordeaux real estate magnate who appears to be committed to pushing Les Carmes Haut-Brion up to the level of its nearby neighbors, La Mission Haut-Brion and Haut-Brion – a courageous as well as expensive proposition.
Robert Parker - Wine Advocate - Apr 2013
Good ripeness and depth, natural warmness of vineyard is there, quite broad and will gain complexity.
About this WINE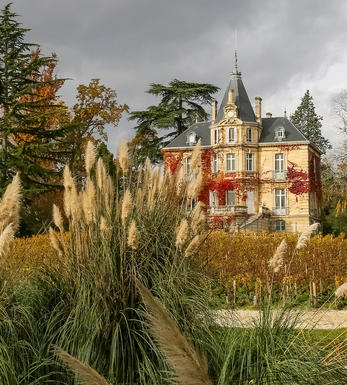 Château les Carmes Haut-Brion
Château les Carmes Haut-Brion is a 10.3-hectare wine estate in Pessac-Léognan on the Left Bank of Bordeaux. The property was established over 400 years ago. It takes its name from the Carmelites, the order of monks that tended it for almost 200 years. Once a little-known neighbour of the world-famous Châteaux Haut-Brion and La Mission Haut-Brion, things have changed rapidly here in recent years and it is today one of Bordeaux's most exciting names. In 2010, the estate was acquired by Patrice Pichet, a French property developer. He quickly enlisted the dynamic Guillaume Pouthier as winemaker and director, and this has been a truly hot property ever since.
The wine here is stylistically unique within Bordeaux. This is in part due to the vineyard: the estate sits just outside the city of Bordeaux, with some limestone soils to complement the more typical gravel and clay. There is a high proportion of old-vine Cabernet Franc, rarely seen to any great extent on the Left Bank. The team has worked very hard to understand the specificities of each plot and sub-plot, enabling them to react to specific needs – but only where necessary.
Guillaume Pouthier is also a serial innovator. He is a proponent of whole-bunch fermentation, which is virtually unheard of in Bordeaux. Extraction, an important winemaking process, is handled differently here too: Guillaume uses a very gentle method of infusion rather than the more typical pumping-over or punching-down. The wines are matured in a combination of new French oak barrels, large oak casks and amphorae.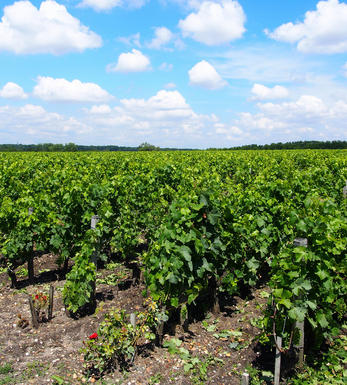 Pessac-Leognan
In 1986 a new communal district was created within Graves, in Bordeaux, based on the districts of Pessac and Léognan, the first of which lies within the suburbs of the city. Essentially this came about through pressure from Pessac-Léognan vignerons, who wished to disassociate themselves from growers with predominately sandy soils further south in Graves.
Pessac-Léognan has the best soils of the region, very similar to those of the Médoc, although the depth of gravel is more variable, and contains all the classed growths of the region. Some of its great names, including Ch. Haut-Brion, even sit serenely and resolutely in Bordeaux's southern urban sprawl.

The climate is milder than to the north of the city and the harvest can occur up to two weeks earlier. This gives the best wines a heady, rich and almost savoury character, laced with notes of tobacco, spice and leather. Further south, the soil is sandier with more clay, and the wines are lighter, fruity and suitable for earlier drinking.
Recommended Châteaux: Ch. Haut-Brion, Ch. la Mission Haut-Brion, Ch. Pape Clément, Ch Haut-Bailly, Domaine de Chevalier, Ch. Larrivet-Haut-Brion, Ch. Carmes Haut-Brion, Ch. La Garde, Villa Bel-Air.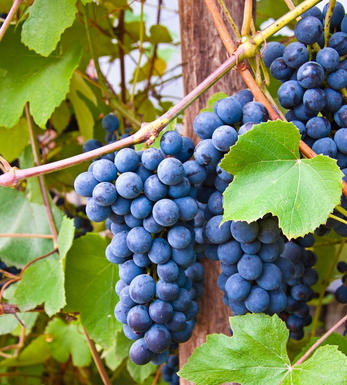 Merlot/Cabernet Franc
Merlot and Cabernet Franc are grape varieties commonly used in Bordeaux-style blends, particularly in the Bordeaux region of France. When these two grapes are blended, they can create a wine that combines the best characteristics of each variety.
Merlot is known for its smoothness, soft tannins, and ripe fruit flavours. It often contributes black cherry, plum, and chocolate flavours to the blend. The grapes are relatively easy to grow and ripen earlier than other Bordeaux varieties, making them versatile for blending.
Cabernet Franc, on the other hand, adds structure, depth, and complexity to the blend. It typically brings aromas of red fruits such as raspberry and strawberry, along with herbal notes like bell pepper and tobacco. These grapes have thinner skins and can be more challenging to cultivate, requiring specific growing conditions to reach their full potential.
When Merlot and Cabernet Franc are combined, the result is a well-balanced wine with various flavours and aromas. The blend often exhibits a Bordeaux wine's medium to full body, along with a smooth texture and moderate tannins. The specific flavour profile can vary depending on the proportions of each grape in the blend and the terroir and winemaking techniques employed.