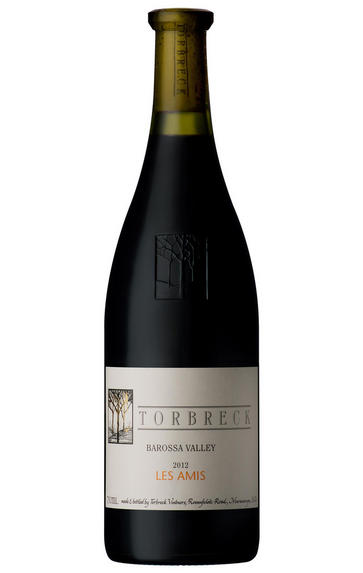 2012 Torbreck, Les Amis, Barossa Valley, Australia
Prices start from £510.00 per case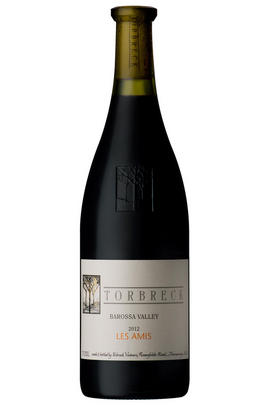 Critics reviews
In an adolescent funk (this was stunning upon release), the 2012 Les Amis is in between the flush of youth and coming out on the other side into adult glory. Smoke and vanilla notes accent raspberry fruit, but the aromatics are somewhat dampened compared to other vintages. It's still glorious, with ample weight and richness, and a long, plush finish. This was the only one of the Les Amis I found that showed its alcohol at all, and then only as slight warmth.
Joe Czerwinski - 31/08/2018
About this WINE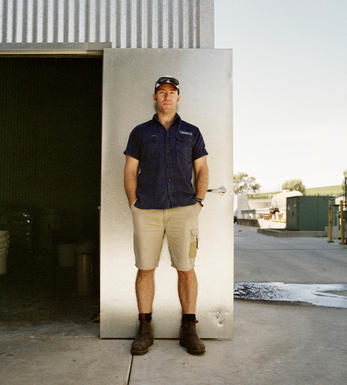 Torbreck
Torbreck was established in 1994 and is located at Marananga on the western ridge of the Barossa Valley. It is named after a forest situated just south of Inverness in the Highlands of Scotland. Founded by David Powell, a former lumberjack who worked in various vineyards to hone his oenological skills, Torbreck's first releases in 1997 of a 1995 Runrig (Shiraz/Viognier) and 1996 The Steading (Grenache/Mataro/Shiraz) were greeted with rapturous applause by critics and connoisseurs alike. The winery is overseen by Senior Winemaker Craig Isbel and his team.

The overwhelming majority of his vines are dry-grown, nearly all are 100 - 165 years old and are tended and harvested by hand. The wines have an extraordinary combination of power, intensity, complexity and great finesse.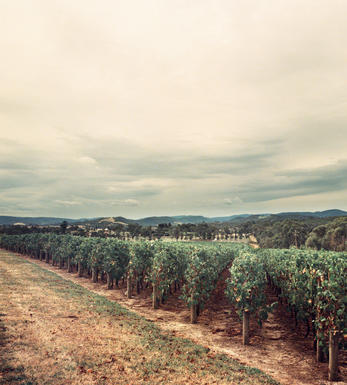 Barossa Valley
Barossa Valley is the South Australia's wine industry's birthplace. Currently into its fifth generation, it dates back to 1839 when George Fife Angas' South Australian Company purchased 28,000 acres at a £1 per acre and sold them onto landed gentry, mostly German Lutherans. The first vines were planted in 1843 in Bethany, and by the 1870s – with Europe ravaged by war and Phylloxera - Gladstone's British government complemented its colonies with preferential duties.
Fortified wines, strong enough to survive the 20,000km journey, flooded the British market. Churchill followed, between the Wars, re-affirming Australia's position as a leading supplier of 'Empire wines'. After the Second World War, mass European immigration saw a move to lighter wines, as confirmed by Grange Hermitage's creation during the 1950s. Stainless-steel vats and refrigeration improved the quality of the dry table wines on offer, with table wine consumption exceeding fortified for the first time in 1970.
Averaging 200 to 400 metres' altitude, the region covers 6,500 hectares of mainly terra rossa loam over limestone, as well as some warmer, sandier sites – the Cambrian limestone being far more visible along the eastern boundary (the Barossa Ranges) with Eden Valley. Following a diagonal shape, Lyndoch at the southern end nearest Gulf St Vincent is the region's coolest spot, benefiting from sea fogs, while Nuriootpa (further north) is warmer; hot northerlies can be offset by sea breezes. The region is also home to the country's largest concentration of 100-year-old-vine Shiraz, Grenache and Mourvedre.
Barossa Valley Shiraz is one of the country's most identifiable and famous red wine styles, produced to a high quality by the likes of Rockford, Elderton, Torbreck and Dean Hewitson. Grenache and Mourvèdre are two of the region's hidden gems, often blended with Shiraz, yet occasionally released as single vineyard styles such as Hewitson's 'Old Garden', whose vines date back to 1853. Cabernet Sauvignon is a less highly-regarded cultivar.
Wines are traditionally vinified in open concrete fermenters before being cleaned up and finished in American and French oak barrels or 'puncheons' of approximately 600 litres. Barossa Shiraz should be rich, spicy and suave, with hints of leather and pepper.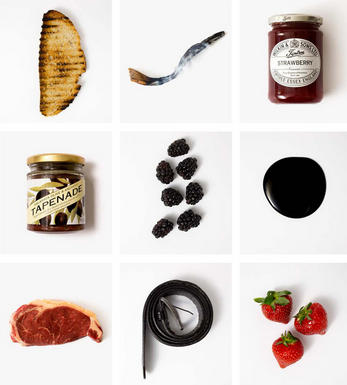 Grenache/Garnacha
Grenache (Noir) is widely grown and comes in a variety of styles. Believed to originate in Spain, it was, in the late 20th century, the most widely planted black grape variety in the world. Today it hovers around seventh in the pecking order. It tends to produce very fruity, rich wines that can range quite widely in their level of tannin.

In many regions – most famously the Southern Rhône, where it complements Syrah and Mourvèdre, among other grapes – it adds backbone and colour to blends, but some of the most notable Châteauneuf du Pape producers (such as Château Rayas) make 100 percent Grenache wines. The grape is a component in many wines of the Languedoc (where you'll also find its lighter-coloured forms, Grenache Gris and Blanc) and is responsible for much southern French rosé – taking the lead in most Provence styles.

Found all over Spain as Garnacha Tinta (spelt Garnaxa in Catalonia), the grape variety is increasingly detailed on wine labels there. Along with Tempranillo, it forms the majority of the blend for Rioja's reds and has been adopted widely in Navarra, where it produces lighter styles of red and rosado (rosé). It can also be found operating under a pseudonym, Cannonau, in Sardinia.



Beyond Europe, Grenache is widely planted in California and Australia, largely thanks to its ability to operate in high temperatures and without much water. Particularly in the Barossa Valley, there are some extraordinary dry-farmed bush vines, some of which are centuries old and produce wines of startling intensity.