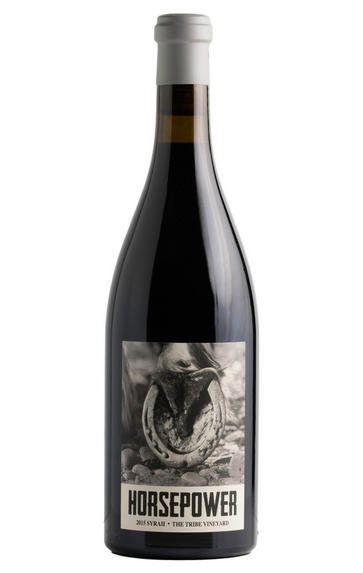 2013 Horsepower, The Tribe Vineyard Syrah, Walla Walla Valley, Washington, USA
Prices start from £525.00 per case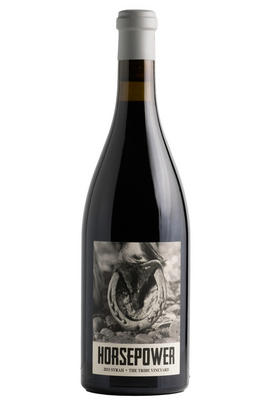 Critics reviews
Just ever so slightly richer and more textured than the Sur Echalas Vineyard, the 2013 Syrah The Tribe Vineyard is a blockbuster effort that is up there with the crme de la crme of the vintage. Concentrated, full-bodied, sexy and layered on the palate, it has to-die-for notes of black cherries, currants, olives, steak tartare and Hermitage-like scorched earth characteristics. Like the other 2013s here, it needs 4-5 years of cellaring and will have two decades of longevity.
Jeb Dunnuck - 30/06/2016
About this WINE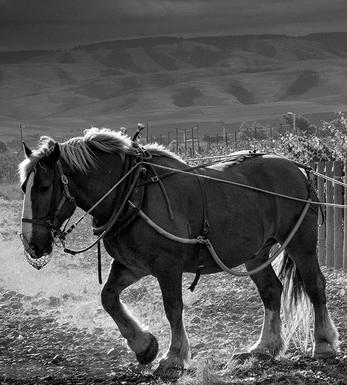 Horsepower Vineyards
Located in Walla Walla Valley, Washington, USA, Horsepower Vineyards was founded by Christophe Baron, a French vigneron and winemaker regarded for his dedication to traditional winemaking techniques and biodynamic farming practices. Baron is also the proprietor of Cayuse Vineyards, another esteemed regional winery.
The vineyards, predominantly Syrah, are situated on the southern side of the Walla Walla Valley. The unique terroir of the area, characterised by well-drained, stony soils and a distinct microclimate, contributes to the production of exceptional wines.
One key feature that sets Horsepower Vineyards apart is its commitment to using traditional, labour-intensive methods in winemaking. The vineyard is known for using draft horses to plow the fields, hence the name "Horsepower." This dedication to old-fashioned techniques and the utmost attention to detail in both the vineyard and the cellar contribute to the distinctive character of their wines.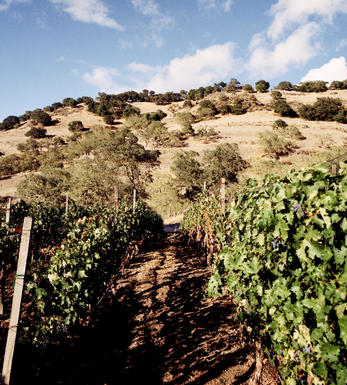 Walla Walla Valley
In the southeastern part of Washington State, USA, Walla Walla Valley is a prominent and acclaimed wine-producing region extending into northeastern Oregon. The valley's viticultural roots date back to the mid-19th century, making it one of the oldest wine regions in the Pacific Northwest.
A semi-arid climate with hot summers and cold winters characterizes the region. It also benefits from the Cascade Mountain Range to the west, which shields the valley from excessive rainfall, creating an ideal environment for grape cultivation. The dry and sunny conditions contribute to the development of ripe and flavorful grapes, while cool nights help to preserve acidity, resulting in balanced and vibrant wines.
The valley's diverse soils, primarily composed of loess (wind-blown silt) and well-draining basalt, create a patchwork of terroirs that add complexity and character to the wines. Additionally, ancient flood deposits contribute to the valley's fertile landscape, further supporting grapevine growth.
Walla Walla Valley is renowned for its red wines, particularly Cabernet Sauvignon, Merlot, and Syrah, which thrive in the region's climate and soils. These red varieties are known for their rich fruit flavors, supple tannins, and aging potential. Excellent white wines, such as Chardonnay and Riesling, are also produced, which benefit from the valley's diurnal temperature variation and well-drained soils.
The wine is characterized by a strong sense of community and collaboration among winemakers, fostering a culture of quality and innovation. Many wineries in the region are small, family-owned operations dedicated to handcrafted and sustainable winemaking practices.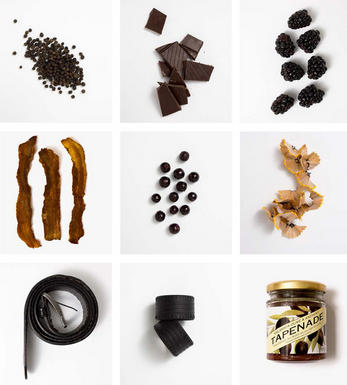 Syrah/Shiraz
A noble black grape variety grown particularly in the Northern Rhône where it produces the great red wines of Hermitage, Cote Rôtie and Cornas, and in Australia where it produces wines of startling depth and intensity. Reasonably low yields are a crucial factor for quality as is picking at optimum ripeness. Its heartland, Hermitage and Côte Rôtie, consists of 270 hectares of steeply terraced vineyards producing wines that brim with pepper, spices, tar and black treacle when young. After 5-10 years they become smooth and velvety with pronounced fruit characteristics of damsons, raspberries, blackcurrants and loganberries.

It is now grown extensively in the Southern Rhône where it is blended with Grenache and Mourvèdre to produce the great red wines of Châteauneuf du Pape and Gigondas amongst others. Its spiritual home in Australia is the Barossa Valley, where there are plantings dating as far back as 1860. Australian Shiraz tends to be sweeter than its Northern Rhône counterpart and the best examples are redolent of new leather, dark chocolate, liquorice, and prunes and display a blackcurrant lusciousness.

South African producers such as Eben Sadie are now producing world- class Shiraz wines that represent astonishing value for money.