About this WINE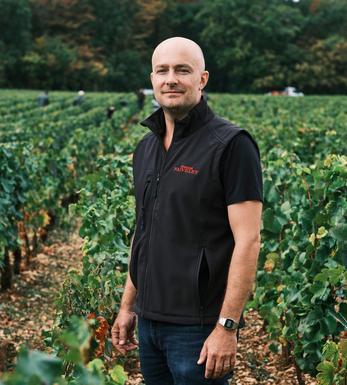 Domaine Joseph Faiveley
Domaine Faiveley is one of the biggest domaines (115ha) in Burgundy and, many would argue, one of the best.

This illustrious company has been based in Nuits St Georges since the days of Pierre Faiveley who founded the business in 1825. His son Joseph gave his name to the family business, to be followed by the first François, Georges who was instrumental in founding the Chevaliers du Tastevin, Guy who developed the business in the Côte Chalonnaise, François who has recently retired and now his son Erwan, born in 1979.

The change of generation, enhanced by the arrival of Bernard Hervet as Managing Director, is clear warning of the intention to dynamise the business. Already there has been a notable expansion of vineyards under Faiveley's control – purchase of Domaine Annick Parent (Pommard, Volnay and Monthélie), Domaine Monnot (various Puligny-Montrachet vineyards including grands crus Bienvenues-Bâtard-Montrachet and Bâtard-Montrachet) and the contract to farm the vineyards of Domaine Matrot-Wittersheim in Meursault and Blagny. Between them, these initiatives greatly expand Faiveley's presence in the Côte de Beaune, thus also increasing the proportion of white wines in what they have to offer. It is too early for me to have formed a clear idea of the Faiveley white wine style.

There are several separate viticultural teams to cover the ground, ensuring that all the vineyards are ploughed, the vines are pruned short and debudded meticulously. The grapes are entirely destemmed and fermented in new wooden vats for the finer wines, conical stainless steel tanks for the lesser cuvées. There is less emphasis on extraction than in François Faiveley's time, though the juice will still be punched down during fermentation. The most obvious change though is in the barrel cellar where the previous supplier has been dropped and replaced with Francois Frères, Taransaud and three other coopers. Both premier and grand cru wines may receive two-thirds new wood. Old style Faiveley wines could be massively tannic at the expense of the fruit. From 2007 the wines are much fresher and fruitier, yet still with real intensity.

Many of Faiveley's top wines are hand bottled with no filtration. This in turn results in clean, opulent wines that often show Pinot Noir at its best. Their concentration and richness are rarely equalled.

Jasper Morris MW, Burgundy Wine Director and author of the award-winning Inside Burgundy comprehensive handbook.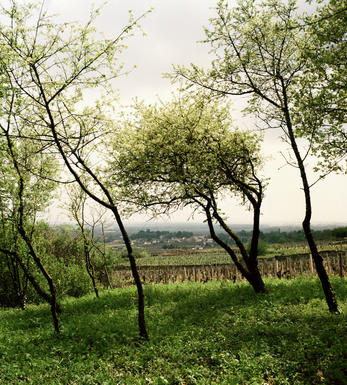 Meursault
There are more top producers in Meursault than in any other commune of the Côte d'Or. Certainly it is the most famous and popular of the great white appellations. Its wines are typically rich and savoury with nutty, honeyed hints and buttery, vanilla spice from the oak.

Even though it is considerably larger than its southerly neighbours Chassagne and Puligny, Meursault contains no Grands Crus. Its three best Premiers Crus, however – Les Perrières, Les Genevrières and Les Charmes – produce some of the region's greatest whites: they are full, round and powerful, and age very well. Les Perrières in particular can produce wines of Grand Cru quality, a fact that is often reflected in its price. Meursault has also been one of the driving forces of biodynamic viticulture in the region, as pioneered by Lafon and Leflaive.

Many of the vineyards below Premier Cru, known as 'village' wines, are also well worth looking at. The growers vinify their different vineyard holdings separately, which rarely happens in Puligny or Chassagne. Such wines can be labelled with the 'lieu-dit' vineyard alongside (although in smaller type to) the Meursault name.

Premier Cru Meursault should be enjoyed from five to 15 years of age, although top examples can last even longer. Village wines, meanwhile, are normally at their best from three to 10 years.

Very occasionally, red Meursault is produced with some fine, firm results. The best red Pinot Noir terroir, Les Santenots, is afforded the courtesy title of Volnay Santenots, even though it is actually in Meursault.

305 hectares of village Meursault. The best vineyards include Clos de la Barre, Tesson, Chevalières, Rougeot, Narvaux
132 hectares of Premier Cru vineyards (17 in all). The finest vineyards include Les Perrières, Les Genevrières and Les Charmes
Recommended producers: Comte Lafon, Arnaud Ente, Coche Dury, Guy Roulot, Jean-Philippe Fichet, Patrick Javillier, François Jobard, Michel Bouzereau
Recommended restaurant: Le Chevreuil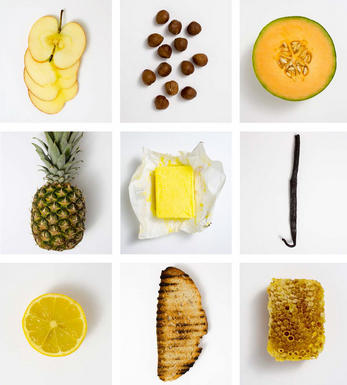 Chardonnay
Chardonnay is often seen as the king of white wine grapes and one of the most widely planted in the world It is suited to a wide variety of soils, though it excels in soils with a high limestone content as found in Champagne, Chablis, and the Côte D`Or.

Burgundy is Chardonnay's spiritual home and the best White Burgundies are dry, rich, honeyed wines with marvellous poise, elegance and balance. They are unquestionably the finest dry white wines in the world. Chardonnay plays a crucial role in the Champagne blend, providing structure and finesse, and is the sole grape in Blanc de Blancs.
It is quantitatively important in California and Australia, is widely planted in Chile and South Africa, and is the second most widely planted grape in New Zealand. In warm climates Chardonnay has a tendency to develop very high sugar levels during the final stages of ripening and this can occur at the expense of acidity. Late picking is a common problem and can result in blowsy and flabby wines that lack structure and definition.

Recently in the New World, we have seen a move towards more elegant, better- balanced and less oak-driven Chardonnays, and this is to be welcomed.