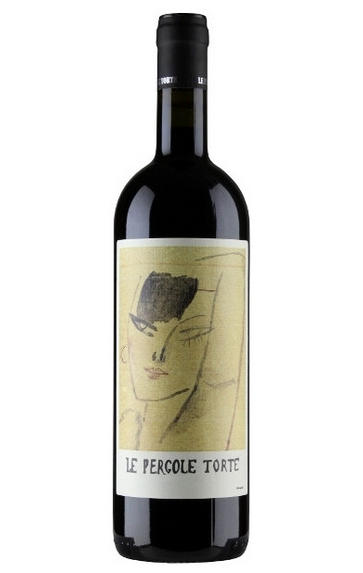 2013 Le Pergole Torte, Montevertine, Tuscany, Italy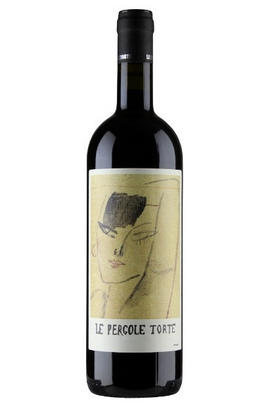 Critics reviews
Perhaps no Tuscan wine is a better vintage ambassador than the Montevertine 2013 Le Pergole Torte. This gorgeous wine seems to have captured the energy, the freshness, the spirt and the edginess of this classic vintage. It really speaks to my palate thanks to its silky consistency, its steady aromatic momentum and its understated elegance. The wine shows an uncanny level of the proverbial Tuscan nobility. The bouquet offers a delicate embroidery of wild berry and underbrush, with lingering tones of dark fruit and spice that appear on second nose. The mouthfeel is ethereal and polished with tannins that already show a superior level of integration despite the wine's young age. The aging future looks very bright for the 2013 Le Pergole Torte.
Monica Larner - 30/12/2016
About this WINE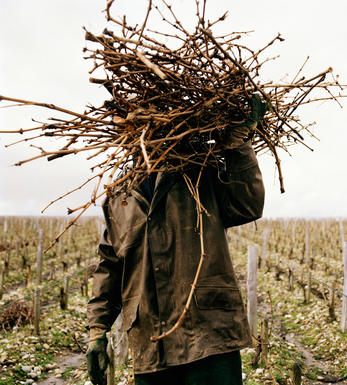 Montevertine
Montevertine is situated in the region of Radda, one of Tuscany's prime areas for producing high-quality Chianti Classico wines. The estate is particularly famous for its commitment to traditional winemaking practices and the production of exceptional Sangiovese-based wines.
It was founded in 1967 by Sergio Manetti, who envisioned crafting wines that reflected the true essence of the Sangiovese grape and the terroir of Radda in Chianti. From the outset, Montevertine aimed to make wines that deviated from the official regulations of Chianti Classico to focus on purity and quality.
The vineyards are planted at relatively high altitudes, contributing to their wines' freshness and vibrancy. The terroir of Radda in Chianti is characterized by a combination of soil types, including clay, schist, and limestone, which imparts unique characteristics to the grapes grown there.
The primary grape variety cultivated is Sangiovese. This classic Italian grape variety is known for producing wines with bright acidity, rich cherry flavors, and a balanced structure. In addition, they grow small amounts of Canaiolo and Colorino, which are traditional Tuscan red grape varieties.
One of Montevertine's most famous wines is "Le Pergole Torte." This wine is made exclusively from Sangiovese grapes and is considered one of the top examples of pure Sangiovese expression in Tuscany. It has gained a loyal following among wine enthusiasts and collectors worldwide.
Following Sergio Manetti's vision, the estate labeled its wines "Vino da Tavola" (Table Wine) rather than seeking the Chianti Classico DOCG status. This decision was to maintain the freedom to experiment and produce wines in their desired style without being bound by strict appellation regulations.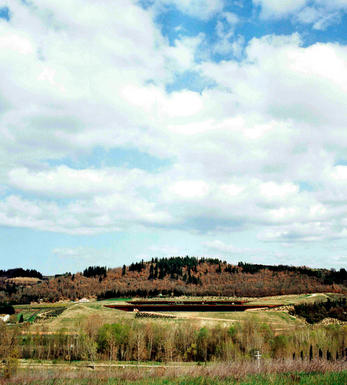 Chianti Classico
Chianti Classico is a leading Tuscan DOCG zone which covers approximately 7,000 hectares between Florence and Siena. Its vineyards stretch into the Apennine foothills at altitudes of between 150m and 500m, and encompass two distinct terroirs and styles. The sandy, alluvial soils of the lower sites yield fuller, meatier wines while the limestone and galestro rocks of the higher vineyards deliver finer, more ethereal examples.

The origins of Chianti date back to the Middle Ages, although Chianti Classico was really born in 1716 when Grand Duke Cosimo III of Tuscany classified the zone, identifying the villages of Radda, Greve, Panzano, Gaiole and Castellina as the leading sites; these same villages still represent the nucleus of the Chianti Classico DOCG today. The regulations have been revised, however, to insist that the wine is made from a minimum 80 percent Sangiovese and a maximum 20 percent Canaiolo and ameliorative grapes (ie Merlot and Cabernet Sauvignon); from the 2006 vintage, no white grapes are allowed.
Chianti Classico cannot be released until 1st October in the year following the harvest, while Chianti Classico Riserva must undergo 24 months of ageing before release, including at least three months in bottle. At the region's top addresses, French barriques are gradually being adopted in the place of the traditional, larger slavonian botte.
Recommended Producers: Monte Bernardi, Tenuta Fontodi, Castelo di Ama, Bibbiano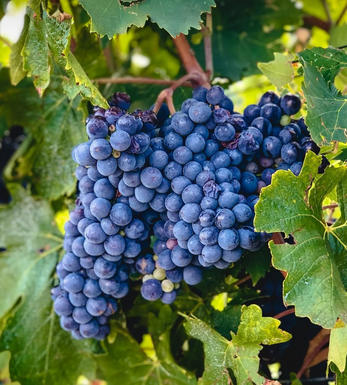 Sangiovese
A black grape widely grown in Central Italy and the main component of Chianti and Vino Nobile di Montepulciano as well as being the sole permitted grape for the famed Brunello di Montalcino.
It is a high yielding, late ripening grape that performs best on well-drained calcareous soils on south-facing hillsides. For years it was blighted by poor clonal selection and massive overcropping - however since the 1980s the quality of Sangiovese-based wines has rocketed upwards and they are now some of the most sought after in the world.
It produces wines with pronounced tannins and acidity, though not always with great depth of colour, and its character can vary from farmyard/leather nuances through to essence of red cherries and plums. In the 1960s the advent of Super Tuscans saw bottlings of 100% Sangiovese wines, as well as the introduction of Sangiovese/Cabernet Sauvignon blends, the most famous being Tignanello.