About this WINE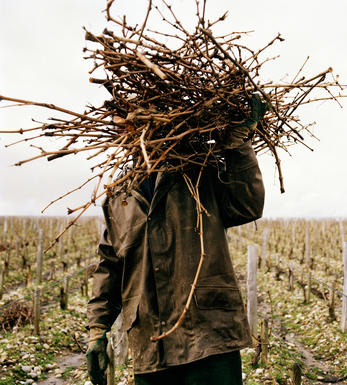 Lucien Le Moine
Lucien Lemoine is a small, haute-couture négociant house was established by Mounir and Rotem Saouma in 1999. Their aim is to bring to the market each year a maximum of 100 barrels of premier cru and grand cru burgundy which they have raised in their vaulted cellars in Beaune according to their most exacting standards of élévage.

There is no winemaking involved as the wines reach them after fermentation. Often there is but a single cask of each wine – their 100 barrels of 2007 cover 68 different wines.

There are no contracts with growers, though they will frequently return to the same sources, and no specific requirements as to how the grapes should have been grown or the wines made. Indeed it was very interesting to taste a line-up of Vosne-Romanée wines and see some which had evidently been vinified with stems and others not.

According to Rotem, her husband's strength is that he can sniff out the quality and style of a vintage at a very early stage. They work closely with their barrel supplier, Stéphane Chassin, to ensure the right barrels for the style of a given wine, using wood from the Jupilles forest which is apparently the slowest growing in France, thus giving the most fine-grained wood. One hundred per cent new wood is used.

The general recipe, although of course each vintage and if need be each wine may require its own treatment, is to ensure late malolactic fermentations, to stir up the plentiful lees for both red and white wines, to rely more on CO2 than SO2 to preserve the wine from oxidation and to maintain the wines unracked in new barrels until the final preparation before bottling.

Typically the wines end up with a soft, sweet-fruit character but otherwise little other evidence of new oak, and those I have tasted have displayed good typicity of their vineyard origins. They are not cheap.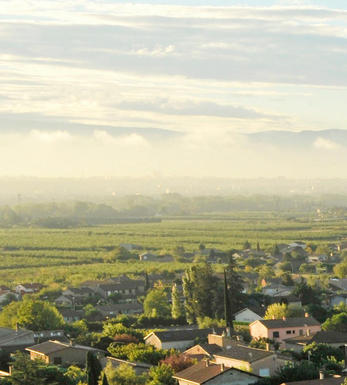 Châteauneuf-du-Pape
The most celebrated village of the Southern Rhône, Châteauneuf-du-Pape is the birthplace of the now indispensable French Appellation d'Origine Contrôlée system – imperfect though it may be. Compared to the Northern Rhône, the vineyards here are relatively flat and often feature the iconic galet pebbles – the precise benefits of which are a source of much debate. Minimum alcohol levels required by the AOC are the highest in France, but at 12.5% it is well below the natural generosity of Grenache, which only achieves its full aromatic potential when it is fully ripe and laden with the resultant high sugars. Syrah and Mourvèdre contribute the other defining elements in the blend, adding pepper, savoury spice and structure to the decadent Grenache. There are a further 10 permitted red grape varieties which can be used to adjust the "seasoning". Of the five white varieties permitted, it is Grenache Noir's sibling – predictably perhaps – Grenache Blanc, which dominates, though Roussanne shows a great deal of promise when handled well, notably at Château de Beaucastel.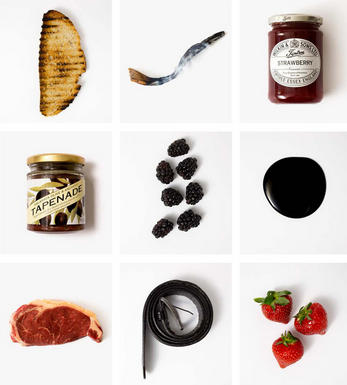 Grenache/Garnacha
Grenache (Noir) is widely grown and comes in a variety of styles. Believed to originate in Spain, it was, in the late 20th century, the most widely planted black grape variety in the world. Today it hovers around seventh in the pecking order. It tends to produce very fruity, rich wines that can range quite widely in their level of tannin.

In many regions – most famously the Southern Rhône, where it complements Syrah and Mourvèdre, among other grapes – it adds backbone and colour to blends, but some of the most notable Châteauneuf du Pape producers (such as Château Rayas) make 100 percent Grenache wines. The grape is a component in many wines of the Languedoc (where you'll also find its lighter-coloured forms, Grenache Gris and Blanc) and is responsible for much southern French rosé – taking the lead in most Provence styles.

Found all over Spain as Garnacha Tinta (spelt Garnaxa in Catalonia), the grape variety is increasingly detailed on wine labels there. Along with Tempranillo, it forms the majority of the blend for Rioja's reds and has been adopted widely in Navarra, where it produces lighter styles of red and rosado (rosé). It can also be found operating under a pseudonym, Cannonau, in Sardinia.



Beyond Europe, Grenache is widely planted in California and Australia, largely thanks to its ability to operate in high temperatures and without much water. Particularly in the Barossa Valley, there are some extraordinary dry-farmed bush vines, some of which are centuries old and produce wines of startling intensity.