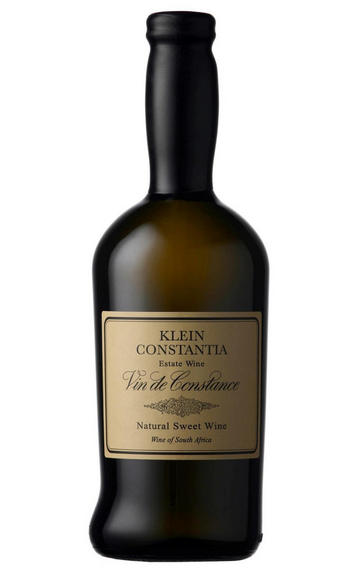 2014 Klein Constantia, Vin de Constance, Constantia, South Africa
Prices start from £230.00 per case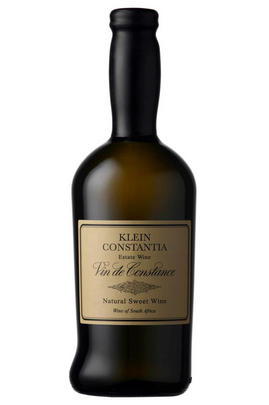 About this WINE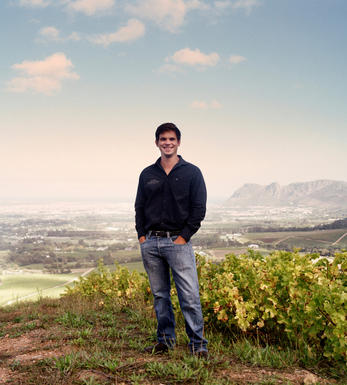 Klein Constantia
Dating back to 1685 and described as one of the world's most beautiful wine estates, Klein Constantia is set amidst ancient trees on the upper foothills of the Constantiaberg, with views across False Bay. The perfect location for cool climate wines, Klein Constantia produces some of South Africa's top wines, including one of the world's best natural sweet wines, Vin de Constance.

Prized by leaders and aristocracy throughout 18th Century Europe, Constantia's Vin de Constance soon became part of the literature of the 19th century. In Edwin Drood, Charles Dickens tells of "…the support embodied in a glass of Constantia and a home-made biscuit", while Jane Austen recommends that her forsaken heroine try a little Constantia for "…its healing powers on a disappointed heart".

Following devastation in the vineyards, caused by Phylloxera at the end of the 19th Century, the wine was revived by Klein Constantia in 1986, reaffirming this unique natural sweet wine's place in history. Since being re-introduced, Vin de Constance has consistently appeared in lists of the world's top wines. The 2007 vintage was awarded 97 points by Neal Martin of Robert Parker's Wine Advocate, making it the best rated South African sweet wine in history.

Today, Klein Constantia continues to make wines that reflect the cool Constantia climate, as well as their historic tradition under the watchful eye of talentented winemaker Matthew Day.

Matthew grew up in Johannesburg, but a keen interest in winemaking saw him relocate to the Cape to pursue an education in this field. After graduating from Stellenbosch University with a Bachelor of Science (Agriculture) in Viticulture and Oenology, Matt worked at various local and international estates gaining vital experience.

From a harvest at Meerlust and Chateau Belefont Belcier in St Emilion, to assisting in the cellar at Elderton Estate in the Barossa Valley, and working as a winemaking intern at St Emilion's Chateux Trianon and Dancing Hares Estate in the Napa Valley, Matt was more than prepared to take on the role of Assistant Winemaker at Klein Constantia in 2008 under Adam Mason's guidance. He became head winemaker at Klein Constantia in 2010 and quickly saw his 2007 Vin de Constance blend receive 97 points from Neal Martin of Robert Parker's Wine Advocate.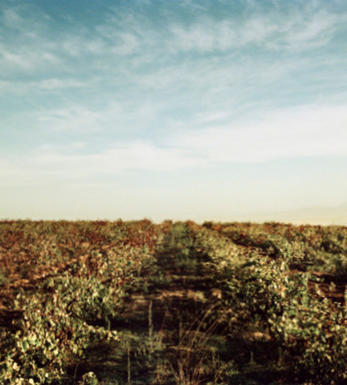 Constantia
The historically important if tiny wine district of Constantia lies in Cape Town's southern wards, and on the most southerly point of Africa, the Cape of Good Hope.

Constantia is most famous for its ancient dessert wine Vin de Constance (made from Muscat de Frontignan) as produced by Klein Constantia estate.
The cooling, south-easterly sea breezes make Constantia a natural site for Sauvignon Blanc, Semillon as well as Muscat.
The district is home to a mere 8 wine estates, including Klein Constantia, Groot Constantia, Buitervenwachting, Constantia Uitsig, Eagles' Nest, Steenberg, Constantia Glen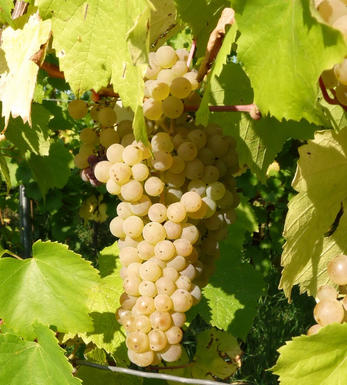 Muscat
Muscat refers to a family of grapes of which there are around 200 different branches. Muscat Blancs à Petits Grains is the most noble of the variety and makes the best and most distinctive wines. It is the only wine grape that produces wines that actually taste of grapes, and can produce a range of wines from pale, bone dry whites, through to golden yellow, rich, sweet wines.
In Alsace, two types of Muscat are grown - Muscat Blancs à Petits Grains and Muscat Ottonel. They are usually blended to produce wines that tend to be light and dry with a fruity, musky character and an intensely aromatic bouquet. Intensely sweet late harvest wines are also produced.
Muscat de Beaumes de Venise is one of the best Vin Doux Naturels in France. This is produced by adding grape spirit to the partly fermented must - the best producers, such as Domaine de Durban, produce deliciously sweet wines with rich grapey aromas balanced by fruity acidity.
In Australia Muscat à Petit Grains is used to produce the fortified Liqueur Muscats of Victoria (esp. Rutherglen). These are extraordinary wines - dark and treacly with a sensational perfume of orange, raisins and honey.