About this WINE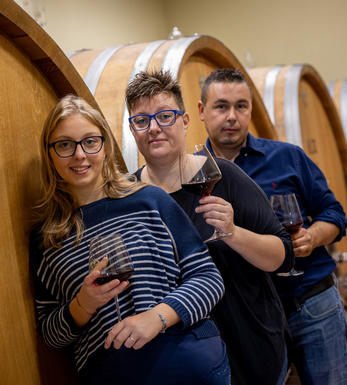 Scopetone, Tuscany
This jewel of a Brunello di Montalcino estate was first planted in 1978 by Federigo Abbarchi and Angela Corioni on marne and iron-rich red silt soils at 450 msl on the north-western corner of Montalcino; bottling beginning in 1982 under the eye of Giulio Gambelli.

Skip to 2009 when locals Loredana Tanganelli, husband Antonio and daughter Giada, started to rent the 1.5ha gem from Angela Corioni, adding 1.5ha of their own land. Their smooth wines are sensitively and traditionally made using stainless-steel and 33hl Pauscha Austrian oak botte.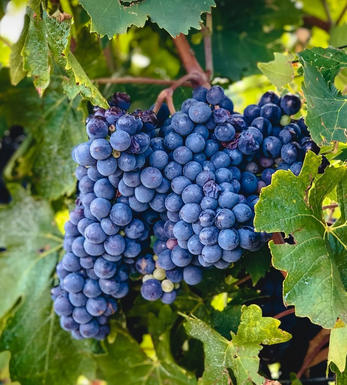 Sangiovese
A black grape widely grown in Central Italy and the main component of Chianti and Vino Nobile di Montepulciano as well as being the sole permitted grape for the famed Brunello di Montalcino.
It is a high yielding, late ripening grape that performs best on well-drained calcareous soils on south-facing hillsides. For years it was blighted by poor clonal selection and massive overcropping - however since the 1980s the quality of Sangiovese-based wines has rocketed upwards and they are now some of the most sought after in the world.
It produces wines with pronounced tannins and acidity, though not always with great depth of colour, and its character can vary from farmyard/leather nuances through to essence of red cherries and plums. In the 1960s the advent of Super Tuscans saw bottlings of 100% Sangiovese wines, as well as the introduction of Sangiovese/Cabernet Sauvignon blends, the most famous being Tignanello.