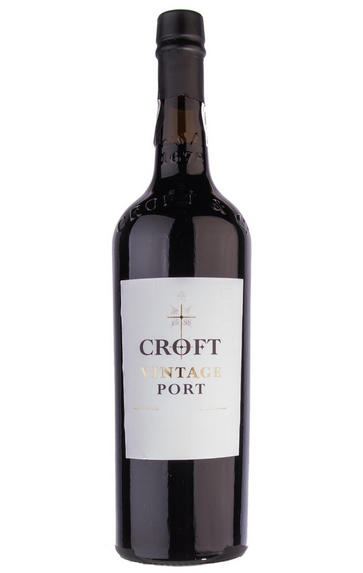 2015 Croft, Quinta da Roêda, Port, Portugal
Prices start from £168.00 per case
Critics reviews
The 2015 Vintage Port Quinta da Roeda is a field blend aged for 18 months in used French vats. It comes in with 103 grams per liter of residual sugar. Since I first saw this in Porto last June, it has done what I find Ports generally do after bottling and shipping in the fallclose down hard. All about the potential just now, it clearly has some, but it may have some limitations too. Tightly wound, sharp on the edges and astringent on the finish, this has passed the point where you would want to drink it any time soon. It has as much, if not more power than any of the Fladgate Partnership submissions this issue, plus pretty good depth for the vintage. It has fleshed out a bit. It also shows a bit of alcohol here and there. It was my least favorite of the three Fladgate partnership wines, despite a showy beginning. It was in better balance the next day, admittedly, but it also seemed blander and more stolid. At this point, put it in the cellar and come back in a decade or so to see where you are. I doubt that this is going to be truly special, but it will certainly develop much more.
Mark Squires - 28/02/2018
About this WINE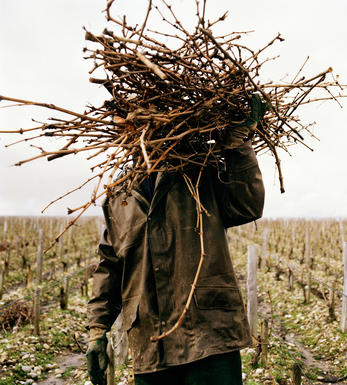 Croft
Croft has to be one of the most distinguished names in the Port industry. Founded over 300 years ago by a Yorkshireman, John Croft, who was one of the intrepid band of merchants to export wines to a British market unable to buy from Napoleonic France due to war. The firm's activity dates back to 1588 which was also the first year of the first ever recorded shipments of Port wine.
John Croft published his treatise on the Wines of Portugal in 1788 which subsequently placed the Croft family at the forefront of the British community based in Oporto. This treatise gives a valuable insight into the early days of the Port Wine Trade.
In 2001 Croft was sold to the Taylor-Fladgate Fonseca group with Adrian Bridge as current managing director. There are no longer any members of the Croft family in the firm and like other famous names; Croft has in recent years become swallowed up by multinationals, though the brand remains strong as they retain their own distinctive style and identity. The Croft family maintained its affection for the fortified wines of the Douro and the late Percy Croft famously stated "Any time not spent drinking Port is a waste of time."

Quinta da Roêda was planted early in the eighteenth century during a great surge in demand for Port after the 1703 Methuen Treaty in which England agreed to tax a third less on Portuguese wine than on French wine. Subsequently Quinta da Roêda has been recognised as one of the great Port vineyards and nineteenth century poet Vega Cabral is to have said: "If the wine district were a golden ring, Roêda would be the diamond."

The vineyard draws its character from new Port making technologies as well as maintaining it's commitment to traditional foot treading for its vintage Port wines, producing full and fruity Port.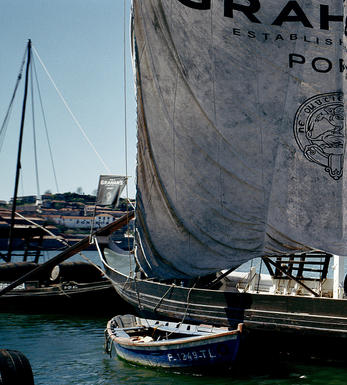 Single Quinta Vintage
Single Quinta Vintage Port is currently one of the most exciting Port categories, which could potentially challenge the dominance of true Vintage Port in years to come. Single Quinta Port is made in much the same way as Vintage: aged for two to three years in cask before bottling without filtration – and is generally produced from a Port house's finest single vineyard, in years that are not declared. In a vintage year, the grapes from these vineyards – like Quinta dos Malvedos for Graham and Quinta de Vargellas for Taylor – will be used as the backbone of the blend and not bottled in their own right.
The more approachable, earlier-maturing Single Quinta Ports enable producers to satisfy demand for Vintage Port while retaining the rarity and caché of its top Port. Single Quinta Ports are not normally as good as true Vintage Port, but there are notable exceptions. Quinta do Vesuvio, Quinta do Noval and Quinta de la Rosa are all produced in vintage years and can be every bit good as their more famous, multi-vineyard rivals. Indeed the greatest and rarest Vintage Port in existence is from a single vineyard: Quinta do Noval Nacional.

Single Quinta Vintage Ports were traditionally sold when the Port house believed they were ready to drink, around eight to 10 years after the harvest, but as they become more serious and more popular, some are released as soon as they are bottled. Single Quinta Ports should be decanted before serving and, with some notable long-lived exceptions, generally age for around 15 to 20 years.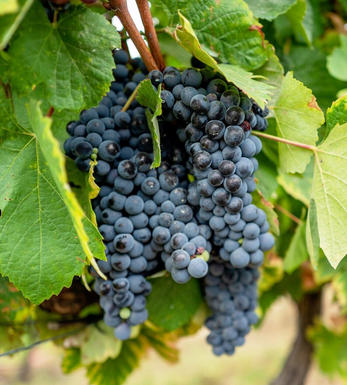 Port Blend
There are around 40 different grape varieties permitted in the production of Port - however the vast majority of Ports are produced from a blend of 5 grapes - Touriga Nacional, Touriga Francesca, Tinta Barroca, Tinta Roriz, and Tinto Cão.
Touriga Nacional produces small, dark-skinned grapes that produce opaque black wines of great extract and high tannins - it gives grip, body, and structure to the blend.
Touriga Franca has a thinner skin and consequently produces wines lighter in colour and tannins than Touriga Nacional. It contributes fruit, aroma, suppleness and roundness.
Tinta Roriz is the Portuguese name for Tempranillo and its high sugar content and low acidity contribute colour and fruit.
Tinta Barroca which is normally grown at highish altitudes and on north-facing slopes, is prized for producing wines of delicacy, finesse and with smooth, velvety fruit. It brings elegance and sweet, ripe fruit to the final blend.
Finally Tinto Cão produces fine and complex wines, though it is probably the least important of the 5 grapes as its painfully small yields have reduced plantings to almost insignificant levels.