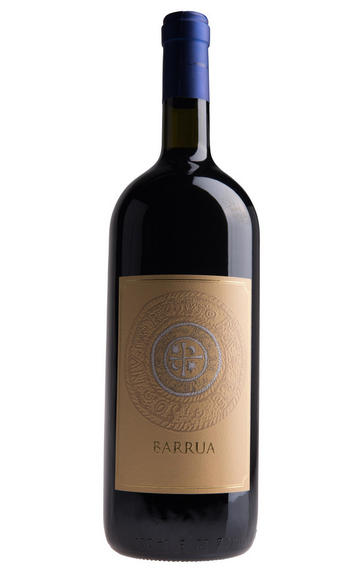 2015 Barrua, Isola dei Nuraghi, Punica, Sardinia, Italy
Prices start from £220.00 per case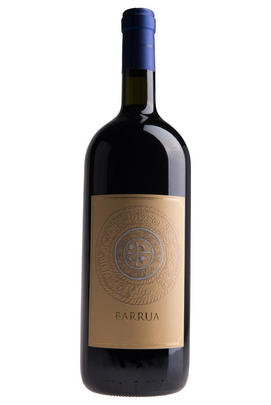 About this WINE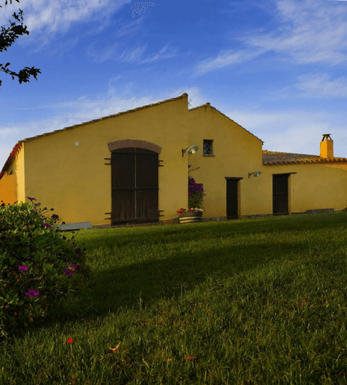 Agricola Punica
Located in the region of Sardinia, Agricola Punica is a collaboration between several prominent names in the wine industry, including the legendary winemaker Sebastiano Rosa, Santadi (a well-established Sardinian winery), Tenuta San Guido (the producer of Sassicaia, one of Italy's most famous wines), and the winemaker Giacomo Tachis.
The flagship wine is "Barrua," a red blend that typically includes Carignan, Cabernet Sauvignon, and Merlot. This wine showcases the potential of Sardinian terroir to produce rich, structured, and age-worthy wines. Another notable wine is "Montessu," a red blend that combines Carignano with Syrah, Cabernet Sauvignon, Cabernet Franc, and Merlot. "Samas" is their white blend, typically made from Vermentino and Chardonnay grapes, expressing the freshness and minerality of Sardinian white wines.
The involvement of Sebastiano Rosa, who gained recognition for his work at Tenuta San Guido and Sassicaia, ensures a high level of expertise in winemaking techniques and quality standards. Giacomo Tachis, often called the "father of modern Italian winemaking," contributed extensive knowledge to the project before his passing, adding prestige to the endeavor.
Agricola Punica's wines have garnered attention and acclaim in the wine world for their combination of tradition and innovation. The collaboration between respected figures in the industry, along with the commitment to showcasing the unique characteristics of Sardinia, has solidified Agricola Punica's reputation as a producer of distinctive and noteworthy wines.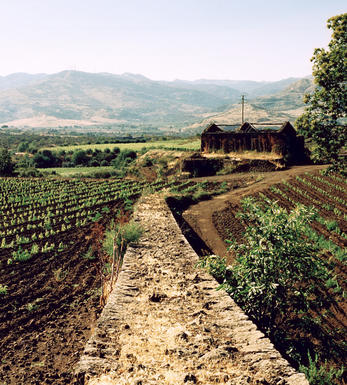 Sardinia
Sardinia's remarkable geography encompasses mountains, hills, and coastal plains, displaying distinct soil compositions and sun exposure. The island takes pride in its indigenous grape varieties, including Cannonau (Grenache), Carignano, Bovale Sardo, Monica, Vermentino, Nuragus, and Malvasia di Sardegna.
Sustainable agricultural practices are essential for many wine producers, prioritising organic and biodynamic viticulture while minimising chemical usage and artificial interventions. This environmentally conscious approach safeguards the natural balance, nurtures soil health, and allows the wines to reflect the unique qualities of the grapes and terroir authentically.
Winemakers will typically blend traditional and modern winemaking techniques. The reds often undergo extended maceration and oak barrel ageing, enhancing their structure and complexity. White wines, on the other hand, typically undergo fermentation and ageing in stainless steel to preserve their freshness and fruity flavours. However, some producers experiment with ageing certain white wines in oak barrels, imparting additional richness and character.
Sardinia houses several wine consortia and associations dedicated to promoting and protecting the quality and reputation of its wines. These organisations establish regulations and guidelines, ensuring the authenticity and excellence of wines produced on the island. Notable examples include the Consorzio Tutela Vini Cannonau and the Consorzio di Tutela Vermentino di Gallura.
Sardinian wines are a perfect complement to the island's rich culinary heritage. Cannonau wines harmonise with roasted meats, game, and hearty stews, while Vermentino pairs beautifully with seafood dishes, shellfish, and fresh cheeses. Sardinian cuisine, known for its rustic and flavorful dishes, offers delightful combinations with local wines.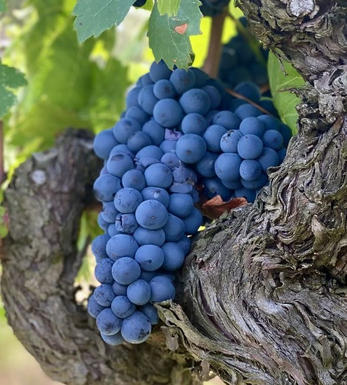 Carignan
Carignan, as its name suggests, is presumably of Spanish in origin, from around the town of Carineña west of Priorat in the province of Aragon.
Carignan, also known as Carginano in Italy and Cariñena or Mazeulo in Spain, is one of the most widely-planted red grapes in France. Planting became widespread in France during the 1960s, when Algeria gained its independence and was no longer an inexpensive source of red grapes. Languedoc-Rousillon (Cotes du Roussillon, Corbières, Saint Chinian) is the bastion of Carignan in France, and it is also grown Provence, although it now gradually being replaced with more complex and characterful varieties such as Syrah and Grenache.
The berries are blue-black, with fairly thick, astringent skins.Carignan buds and ripens quite late, so it is resistant to spring frosts, but requires a long ripening season and warm climate. It is a vigorous grape, which can result a wine of dull character.
Carignan is useful for adding intense colour, acidity, and fleshy tannins to the archetypal Southern French blends of Syrah, Grenache and Cinsault. Few select growers have managed to produce interesting, distinctive wines from this grape by carefully limiting the vine vigour and the yields.

Old Carignan vines (over 50 years) on a combination of low yields and suitable terroir can produce magnificently concentrated and characterful wine. The best expressions can be found in Priorat.