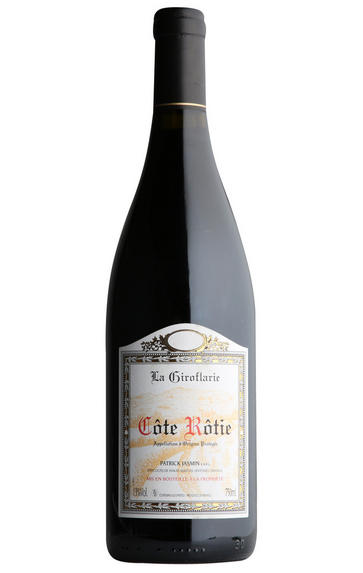 2015 Côte-Rôtie, La Giroflarie, Patrick Jasmin, Rhône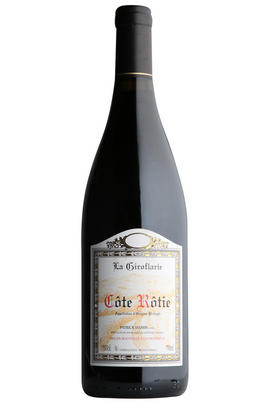 Critics reviews
Josh Raynolds, Vinous
92/100
Brilliant ruby. Bright and focused on the nose, displaying spice- and mineral-tinged red berry, cherry and floral scents that pick up smoke and cracked pepper nuances as the wine opens up. Juicy and light on its feet, especially given the vintage, offering sweet raspberry, cherry and lavender pastille flavours and a hint of salty olive paste. Fine-grained tannins add grip to a long, lively finish that echoes the olive and cherry notes.
Drink 2022 - 2030
Josh Raynolds, Vinous.com (March 2018)
Jancis Robinson MW
16.5++/20
In 2015, the cuvée name Giroflarie was applied to Jasmin's 'classique' Côte Rôtie, to distinguish it from a separate, more premium cuvée called Oléa.
Surprisingly closed nose. There's a bit more aromatic range on the palate, but the structure is aggressive – very much too young in style, and struggles to show any sort of complexity. This is surely just at an awkward age.
Drink 2018 - 2027
Richard Hemming MW, JancisRobinson.com (June 2018)
About this WINE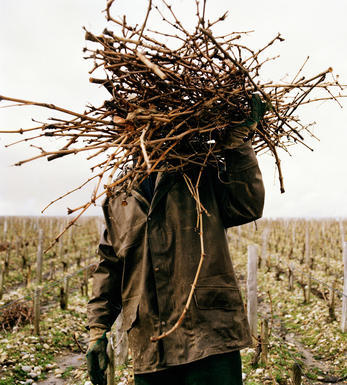 Domaine Jasmin
Located in the Northern Rhône region of France, specifically in the village of Ampuis, Domaine Patrick Jasmin is a highly regarded winery that focuses on the appellations of Côte-Rôtie and Condrieu.
Patrick Jasmin and his son, Julien Jasmin, are responsible for crafting the wines at the Domaine and are known for their commitment to traditional winemaking practices and a deep respect for the land.
The vineyards have granite soils and excellent sun exposure on steep slopes, contributing to the high-quality grapes grown in the vineyards. Patrick and Julien Jasmin practice sustainable viticulture focusing on organic and biodynamic principles, striving to maintain a balanced ecosystem, promoting biodiversity and preserving the natural health of the vineyards.
In the cellar, the winemaking approach at Domaine Patrick Jasmin is one of minimal intervention. The grapes are carefully hand-harvested and undergo meticulous sorting to ensure that only the finest fruit is used in production. Fermentation takes place using indigenous yeasts, adding complexity and a true expression of the terroir. The wines are aged in a combination of new and used oak barrels, allowing the flavours to develop and harmonise over time.
The estate also produces Condrieu, a wine made from the Viognier grape variety. These wines are renowned for their aromatic intensity, displaying aromas of apricots, peaches, and floral nuances. They often possess a rich and velvety texture with a vibrant acidity that adds freshness and structure.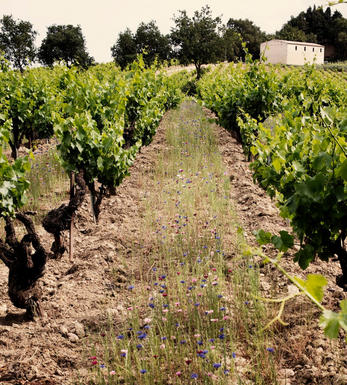 Côte-Rôtie
Côte-Rôtie is one of the most famous of the northern Rhône appellations, with some single vineyard cuvées now selling for the same prices as First Growth Bordeaux. It is the northernmost outpost of the Syrah grape.

Côte-Rôtie translates as 'roasted hillside', as the south-facing slopes are exposed to the maximum-possible sunlight. Vines have been planted here since Roman times, although the appellation was only created in 1940. Today it covers 500 hectares, with 276 hectares of vineyards stretched across eight kilometres.

Phylloxera devastated vineyards in the late 1800s and Côte-Rôtie's fortunes remained in the doldrums for another century. After the War, a farmer would receive double the price for a kilo of apricots as for a kilo of grapes, hence vineyards were grubbed up and wine production became increasingly smaller.

It has only really been recognised as a top-quality wine-producing area since the 1970s, with Guigal being the main impetus behind its revival. The two best slopes, Côte Brune and Côte Blonde, rise steeply behind Ampuis and overlook the river. The Côte Brune wines are much firmer and more masculine (the soils are clay and ironstone), whereas the Côte Blonde makes wines with more finesse and elegance due to its light, sandy-limestone soil. Both the Côte Brune and Côte Blonde vineyards rise to 1,000 feet, with a gradient of 30 to 50 degrees.

The wines are made from the Syrah grape, however up to 20 percent of Viogner can be used in the blend, adding finesse, elegance and floral characteristics to the wine. Viognier ripens more quickly than Syrah and the appellation rules stipulate that the grapes must be added to the fermentation – rather than blended later. The best Côte-Rôtie are very deep in colour, tannic and spicy, and need 10 years to evolve and develop.

There are nearly 60 official vineyards (lieux-dits); the best-known are: La Mouline, La Chatillonne (Vidal-Fleury, owned by Guigal) and La Garde (Rostaing) in Côte Blonde; La Viallière, (Rostaing), La Landonne (Guigal, Rostaing) and La Turque (Guigal) in Côte Brune.

Styles vary from heavily-extracted tannic wines which need many years to soften through to lighter, supple and less-structured wines which do not require extended bottle ageing. The most famous wines of Côte-Rôtie are Guigal's three single-vineyard cuvées: La Mouline, La Turque and La Landonne. These are aged in new wood for 48 months, and demand for them amongst connoisseurs and collectors is significant, leading to prices sometimes comparable to Bordeaux First Growths.

Recommended producers: Guigal, Gerrin, Rostaing, Ogier, Burgaud
Best vintages: 2006, 2005, 2004, 2001, 1999, 1991, 1990, 1985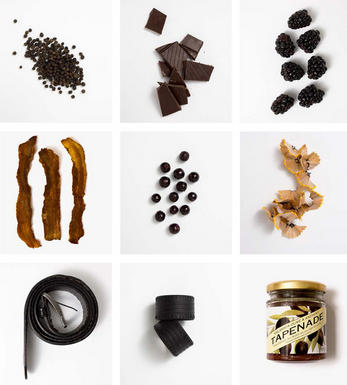 Syrah/Shiraz
A noble black grape variety grown particularly in the Northern Rhône where it produces the great red wines of Hermitage, Cote Rôtie and Cornas, and in Australia where it produces wines of startling depth and intensity. Reasonably low yields are a crucial factor for quality as is picking at optimum ripeness. Its heartland, Hermitage and Côte Rôtie, consists of 270 hectares of steeply terraced vineyards producing wines that brim with pepper, spices, tar and black treacle when young. After 5-10 years they become smooth and velvety with pronounced fruit characteristics of damsons, raspberries, blackcurrants and loganberries.

It is now grown extensively in the Southern Rhône where it is blended with Grenache and Mourvèdre to produce the great red wines of Châteauneuf du Pape and Gigondas amongst others. Its spiritual home in Australia is the Barossa Valley, where there are plantings dating as far back as 1860. Australian Shiraz tends to be sweeter than its Northern Rhône counterpart and the best examples are redolent of new leather, dark chocolate, liquorice, and prunes and display a blackcurrant lusciousness.

South African producers such as Eben Sadie are now producing world- class Shiraz wines that represent astonishing value for money.