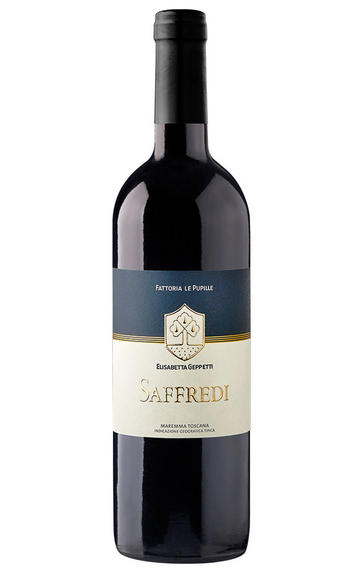 2015 Saffredi, Le Pupille, Tuscany, Italy
Prices start from £350.00 per case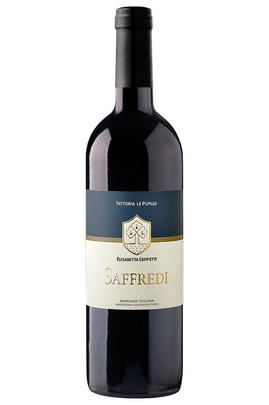 Critics reviews
The 2015 Saffredi is a sultry and velvety wine from the Tuscan Coast. The blend is 60% Cabernet Sauvignon, 30% Merlot and 10% Petit Verdot that sees 18 months in new and neutral oak. The textural richness is of the highest caliber, and the bouquet produces a long succession of black fruit, exotic spice and savory tobacco flavors. There's a touch of mocha chocolate and toasted espresso bean as well. The wine delivers great length and power. It promises not only to age but to improve as it spends more years in the cellar. Some 30,000 bottles are made.
Monica Larner - 30/11/2017
About this WINE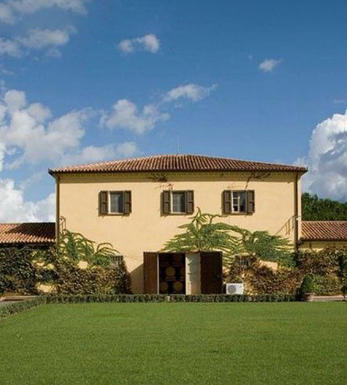 Saffredi di Maremma Pupille
Fattoria Le Pupille is a Morellino di Scansano estate, run by the charismatic Elisabetta Geppetti who abandoned the university halls for the vineyards and the winery in the 1980s.

Along with Antinori's legendary winemaker, the late Giacomo Tachis (creator of Sassicaia, Tignanello and Solaia, to name just three) and Elisabetta's mentor, Fredi, Elisabetta embarked on a process of renewal and innovation at Le Pupille which led to the creation of Saffredi, to stand alongside their Morellino di Scansano and Morellino di Scansano Riserva.

First created in 1987, the blend has varied over the years, but a perfect balance of the classic Bordeaux grape varieties has now been set and the wine is made from 60% Cabernet Sauvignon, 30% Merlot, 10% Petit Verdot, aged for 18 months in French oak barriques, 75% of which are new.

Fattoria Le Pupille has been boosted by the appointment of Luca D'Attoma as consultant in recent years.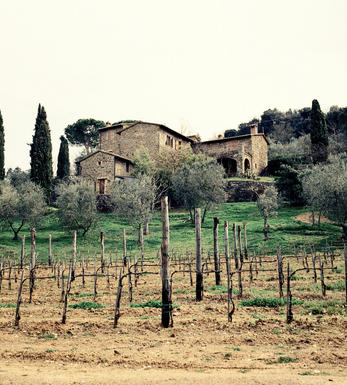 IGT Tuscany
IGT (Indicazione Geografica Tipica) Tuscany is a wine classification from Italy's Tuscany region. It is one of the official wine classifications recognized by the Italian government. IGT is a step below the highest classification, DOCG (Denominazione di Origine Controllata e Garantita), and above the DOC (Denominazione di Origine Controllata) level.
The IGT classification was introduced in 1992 to allow winemakers more flexibility in grape varieties and employ winemaking techniques while still ensuring a certain level of quality and geographical indication. This classification gives winemakers more freedom to experiment and innovate, deviating from the strict regulations of the DOC and DOCG classifications.
IGT Tuscany wines can be produced throughout the entire region of Tuscany, encompassing various sub-regions and terroirs within the area. This classification allows winemakers to use traditional Tuscan grape varieties, such as Sangiovese, and non-traditional grape varieties, including international ones like Cabernet Sauvignon, Merlot, Syrah, and others.
The IGT Tuscany classification gives winemakers the flexibility to create wines that showcase the unique characteristics of their specific vineyards and winemaking styles. It allows for experimentation with blending different grape varieties, using innovative winemaking techniques, and exploring new regional vineyard sites.
IGT Tuscany wines can vary greatly, from traditional and terroir-driven expressions to more modern and international styles. This classification has played a significant role in developing Super Tuscan wines, often IGT designated and known for their high quality and international recognition.
Overall, IGT Tuscany provides a platform for winemakers in the region to express their creativity and produce wines that reflect their unique vision while maintaining a connection to the rich heritage and traditions of winemaking in Tuscany.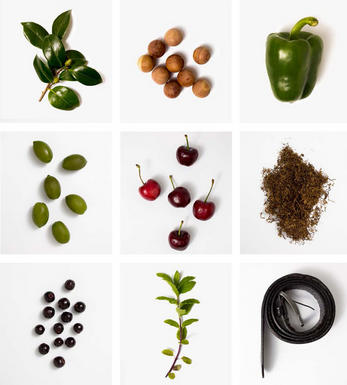 Cabernet Sauvignon
The most famous red wine grape in the world and one of the most widely planted.
It is adaptable to a wide range of soils, although it performs particularly well on well-drained, low-fertile soils. It has small, dusty, black-blue berries with thick skins that produce deeply coloured, full-bodied wines with notable tannins. Its spiritual home is the Médoc and Graves regions of Bordeaux where it thrives on the well-drained gravel-rich soils producing tannic wines with piercing blackcurrant fruits that develop complex cedarwood and cigar box nuances when fully mature.
The grape is widely planted in California where Cabernet Sauvignon based wines are distinguished by their rich mixture of cassis, mint, eucalyptus and vanilla oak. It is planted across Australia and with particular success in Coonawarra where it is suited to the famed Terra Rossa soil. In Italy barrique aged Cabernet Sauvignon is a key component in Super Tuscans such as Tignanello and Sassicaia, either on its own or as part of a blend with Sangiovese.