About this WINE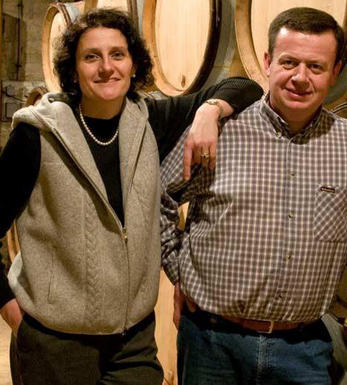 Maison Pierre-Yves Colin-Morey
Domaine Pierre-Yves Colin-Morey is based in the wine appellation of Chassagne-Montrachet in Burgundy. The eldest son of Marc Colin, Pierre-Yves worked at the family domaine from 1994 to 2005. Meanwhile, with his wife Caroline (née Morey) he had established a négociant business in 2001 under the name Colin-Morey. After the 2005 harvest he left the family domaine, taking with him his six-hectare share of the vineyards, which now form part of the Colin-Morey label.

This does not differentiate between wines from its own vineyards and those from purchased grapes. Pierre-Yves's techniques have evolved since leaving the family domaine, in part in response to the problem of premature oxidation. There is no more battonage and the cellar is no longer heated to encourage the malolactic fermentation.

The wines are kept in barrel longer (the barrels are from François Frères and Chassin, with about one third new wood, including 350-litre casks), the St-Aubins being bottled before the next harvest but the remainder being kept on lees for up to 18 months. The bottles are sealed with wax on top of corks which have not been treated with peroxide.

His own vineyards are mostly to be found in the wine appellation of St-Aubin, including premiers crus Chatèniere, Champlots and Remilly, and Chassagne-Montrachet: village Ancegnières and premiers crus Chenevottes and Caillerets.

However the full range of wines from purchased grapes covers wines from Puligny-Montrachet, Meursault and the grand crus as well, including very fine Bienvenues-Bâtard-Montrachet and weightier Bâtard-Montrachet.

Jasper Morris MW, Inside Burgundy - The Book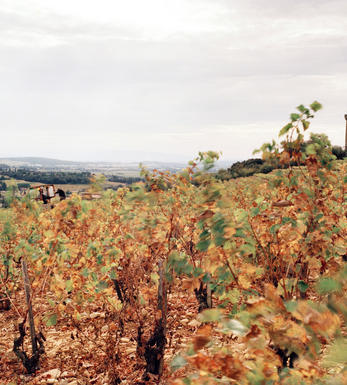 Bourgogne Blanc
Bourgogne Blanc is the appellation used to refer to generic white wines from Burgundy, a wide term which allows 384 separate villages to produce a white wine with the label 'Bourgogne.' As a result of this variety, Bourgogne Blanc is very hard to characterise with a single notable style, however the wines are usually dominated by the presence of Chardonnay, which is just about the only common factor between them. That being said, Chardonnay itself varies based on the environmental factors, so every bottle of Bourgogne Blanc will vary in some way from the next! Pinot Blanc and Pinot Gris are also permitted for use in Bourgogne Blanc under the regulations of the appellation.

As Bourgogne Blanc is very much an entry-level white wine for most regions in Burgundy, prices are usually very reasonable, and due to the terroir and climate of Burgundy, Bourgogne Blanc wines tend to have a strong acidity to them, combined with a vibrant and often fruity palate when compared with other whites from the New World, say, allowing fantastic matchmaking with many different kinds of food.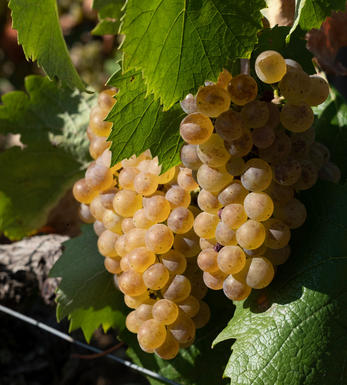 Aligoté
A grape that was first recorded in Burgundy in the 18th century and is still planted almost exclusively there, though there are limited plantings in Bulgaria, Moldavia and even California. It is a moderate-yielding grape that tends to perform best on south-east facing slopes and in warm, dry years.
For your Burgundian vigneron, Aligoté is not nearly as profitable to grow as Chardonnay - consequently it tends to be relegated to lower quality vineyards. In the wrong hands and in the wrong sites it can produce thin, raspingly acidic wines that are remarkably undistinguished. However the best growers produce balanced examples with nutty and citrus hints which are most appealing to drink. The best Aligoté wines traditionally come from Bouzeron in the Côte Chalonnaise. Along with blackcurrant liqueur, it is the key ingredient of Kir.