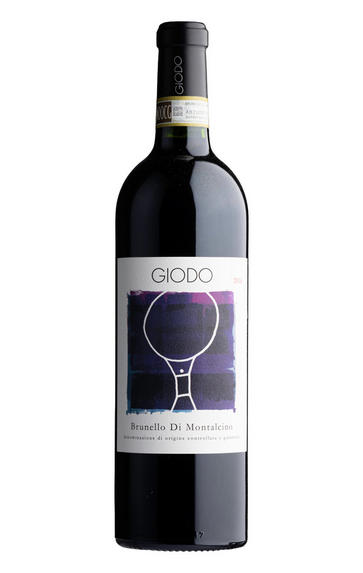 2016 Brunello di Montalcino, Giodo, Tuscany, Italy
Prices start from £270.00 per magnum (150cl).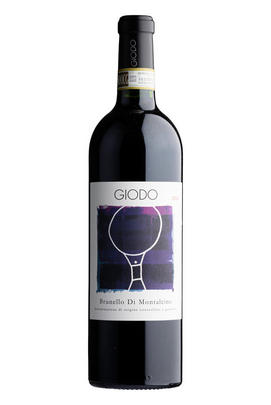 Critics reviews
Upon meeting Carlo Ferrini for the first time some 15 years ago, I remember vividly when he described himself as a Sangiovesista, or an adherent of the school of Sangiovese. Many years later, and perhaps to cement that self-appointed moniker, the wine consultant has now settled in Montalcino, or the ultimate holy ground to Sangiovese. Ferrini has embarked on his Giodo estate (with beautiful vineyards and a newly inaugurated winery built precisely according to his technical specifications and wishes), creating his own temple to the mighty Tuscan grape. As a consultant, Ferrini has endured many stylistic transformations over the years, but the personality embraced in his 2016 Brunello di Montalcino celebrates varietal purity, balance and elegance, and I write those words free of hyperbole. Delicate forest berry fruits open to spice, forest floor and balsam herb. The wine presents a pretty wave of freshness, followed by firm tannins and enough fruity texture to smooth over the palate. This is a career-defining wine for this proud Sangiovesista. Production is 10,000 bottles.

Drink 2024 - 2045

Monica Larner, Wine Advocate (Nov 2020)
Situated in the south, between Sant'Angelo in Colle and Sant'Antimo, winemaker Carlo Ferrini established the now 6-hectare Giodo estate in 2002. The 2016 Brunello di Montalcino was aged for 30 months in large French oak, followed by resting in concrete vats before bottling. Forward and polished aromatics of primary black cherry fruit, vanilla, sweet licorice, and crushed lavender are followed by an approachable palate, with just ripe plum, baking spice, and fresh earth. The tannins are supple and round, balanced with refreshing acidity without being austere. This is a very pretty wine that will cast a large net for enjoyment as there is purity matched with ease. I love this for its freshness now or enjoy over the next ten years.

Drink 2021 - 2031

Jeb Dunnuck, jebdunnuck.com (Apr 2021)
Seamless is a great way to describe this red wine with intense aromas of plums, cherries, walnut and sandalwood. Some lightly toasted oak, roses and lavender as well. Really aromatic. The palate is full and extremely polished with super fine tannins that go on for minutes and spread across your palate. A great wine, following the perfect, 100-point 2015. Better to start drinking this after 2023.

James Suckling, jamessuckling.com (Jan 2021)
Evocatively scented, Giodo's vanilla and cedary forest aromas gradually surrender to exotic flowers and orange oil. The palate is subtle in its concentration, revealing cocoa-dusted crunchy red berries enveloped in silky, supple tannins. It finishes vivacious and sappy with scintillating freshness. The polish and sophistication speak to someone who has honed his skills. Indeed, owner Carlo Ferrini is one of Tuscany's most prominent consultants and has had over 35 years' experience working with Sangiovese. He still lends his expertise at Montalcino's Talenti and Castello Romitorio estates.

Drink 2022 - 2034

Michaela Morris, Decanter.com (Mar 2021)
The 2016 Giodo Brunello di Montalcino is darkly alluring with a slightly rustic feel that adds further sultry depths. A whiff of crushed stone and sage gives way to black raspberry with an underpinning of white pepper in a display of contrasts. It's silky in texture with a polished feel to its ripe red fruits, motivated by juicy acids, while taking on notes of licorice and spice. Round tannins complete the expression, providing classic grip without slowing the wine's progression and leaving hints of spiced orange to linger. Giodo's 2016 won't require years of cellaring to show its best, yet it will offer a long and open drinking window.

Drink 2022 - 2032

Eric Guido, vinous.com (Nov 2020)
About this WINE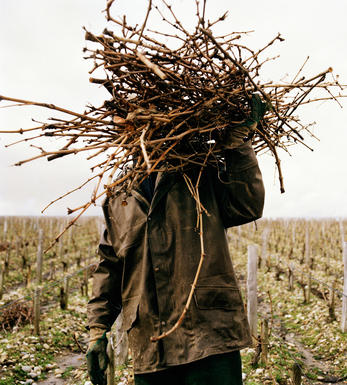 Podere Giodo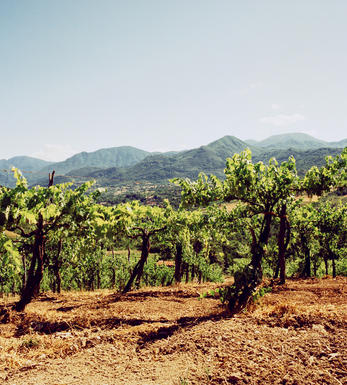 Brunello di Montalcino
Along with Chianti, Brunello di Montalcino is Tuscany's most famous DOCG and the region's boldest expression of Sangiovese. Located 30 miles south of Siena with the hilltop town of Montalcino as its epicentre, its 2,000 hectares of vines are naturally delimited by the Orcia, Asso and Ombrone valleys. Brunello is the local name for the Sangiovese Grosso clone from which Brunello di Montalcino should be made in purezza (ie 100 percent).

The Brunello di Montalcino DOCG has a whale-like shape: at its head, at 661 metres above sea level on ancient, stony galestro soils facing east and southeast lies the town of Montalcino, where the DOC was founded. As you follow the spine south towards the tail, the vineyards lose altitude – those around Colle Sant'Angelo are at 250 metres – while the soils become richer with iron and clay. Further east, in the shadow of the 1,734 metre Mont'Amiata lies the village of Castelnuovo dell'Abate where the vineyards are strewn with a rich mix of galestro, granitic, volcanic, clay and schist soil types.

While Brunello di Montalcino's climate is mildly Mediterranean, thanks to the sea being a mere 20 miles away, the elevation of the vineyards provides an important diurnal temperature variation (ie hot days and cool nights). This benefits the grapes by maintaining acidity levels and extending their ripening time. The howling tramontana wind can also play an important role in drying and concentrating the fruit.

Historically, the zone is one of Tuscany's youngest. First praised in 1550 by Leandro Alberti for the quality of its wines, it was Tenuta Il Greppo who bottled the inaugural Brunello di Montalcino in 1888. By 1929, the region had 925 hectares of vines and 1,243 hectares of mixed crops, while in 1932 it was decreed that only those wines made and bottled within the commune could be labelled as Brunello di Montalcino. Since then, the number of producers has risen from 11 in 1960 to 230 in 2006, while over the same period the vineyards have expanded from 1,000 hectares to 12,000. The region earned its DOC in 1966, and was upgraded to DOCG in 1980.

Brunello di Montalcino cannot be released for sale until five years after the harvest, or six years in the case of Brunello di Montalcino Riserva. During this time the wines should be aged for at least two years in oak, followed by at least four months in bottle (six months for Riservas); maximum yields are 55 hl/ha.

Rosso di Montalcino is declassified Brunello di Montalcino, released for sale 18 months after the harvest.

Recommended producers: Costanti, Fuligni, Lisini, San Giuseppe, Soldera, Cerbaiona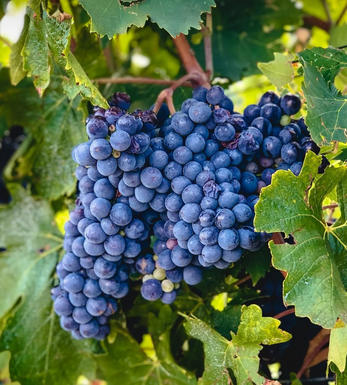 Sangiovese
A black grape widely grown in Central Italy and the main component of Chianti and Vino Nobile di Montepulciano as well as being the sole permitted grape for the famed Brunello di Montalcino.
It is a high yielding, late ripening grape that performs best on well-drained calcareous soils on south-facing hillsides. For years it was blighted by poor clonal selection and massive overcropping - however since the 1980s the quality of Sangiovese-based wines has rocketed upwards and they are now some of the most sought after in the world.
It produces wines with pronounced tannins and acidity, though not always with great depth of colour, and its character can vary from farmyard/leather nuances through to essence of red cherries and plums. In the 1960s the advent of Super Tuscans saw bottlings of 100% Sangiovese wines, as well as the introduction of Sangiovese/Cabernet Sauvignon blends, the most famous being Tignanello.