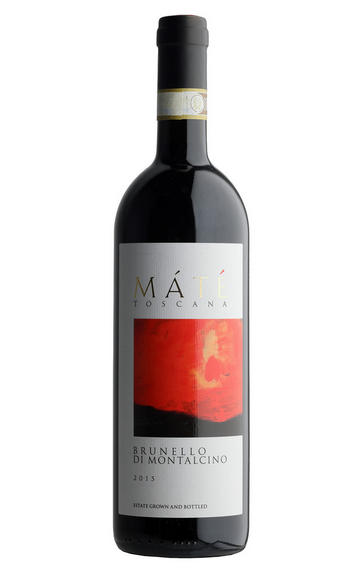 2017 Brunello di Montalcino, Máté, Tuscany, Italy
Prices start from £40.50 per bottle (75cl).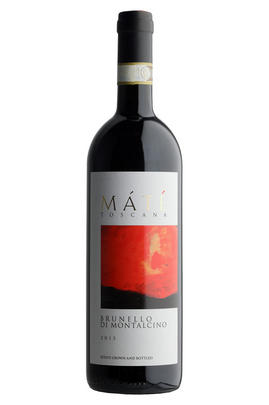 Critics reviews
The 2017 Brunello di Montalcino takes some time to blow off its youthfully reductive state as sugar-dusted black cherries and savoury herbs emerge from an air of white pepper and crushed stone. 
This is remarkably juicy and lifted in character, matched by a deep wave of red berries that easily coasts along the palate, giving way to an inner rose and hints of liquorice. A coating of fine tannins lingers, nicely balanced by a bump of residual acidity that maintains freshness. 
The 2017 should only require minimal cellaring to show its best, though it may benefit from a decanting to help its aromatics blossom.
Drink 2023 - 2027
Eric Guido, Vinous.com (December 2021)
A floral and fresh red with cherry and berry character and some floral undertones. Lavender and sandalwood too. It's medium-bodied with a firmness and freshness. Pretty. Clean. From organically grown grapes.
Better in a year or two
James Suckling, JamesSuckling.com (November 2021)
Máté's seven hectares sit between 320 and 410 metres in the Tavernelle zone, surrounded by Mediterranean brush and caressed by sea breezes. This Brunello is aged in 500 and 4,000-Litre French oak barrels. 
There's a toasty overlay to the 2017 along with aromas of cherry, wild strawberry and mint. The glossy fruit is enfolded in sleek tannins with concentrated pointy acidity, giving some drama, finishing on a salted liquorice note. 
Drink 2023 - 2028
Michaela Morris, Decanter.com (November 2021)
About this WINE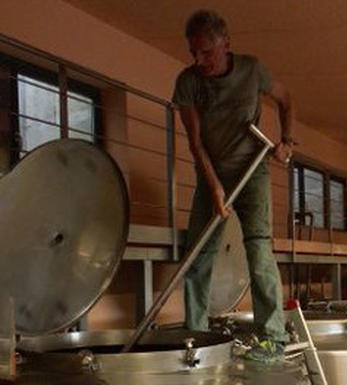 Máté Winery
The family-owned and organically farmed Máté estate is in the south-west of Montalcino, in the commune of Santa Restituta. This highly desirable area is well known for producing terroir-driven wines of distinct expression. Their next-door neighbours are none other than Angelo Gaja and Gianfranco Soldera – two titans of the industry, whose wines typically command prices that soar into the hundreds of pounds per bottle.

Situated at 320-420 metres' altitude, the 6.5 hectares of vines here are surrounded by forest, Etruscan ruins and scrubland thick with wildflowers and herbs. The soil is composed of marl, tuffo limestone and calcareous sandstone filled with marine fossils. This gives unique character and mineral poise to the wines. The calibre of the terroir is only matched by the expertise behind the wines: working with owners Candace and Ferenc Máté is chief winemaker Carlo Ferrini – a man responsible for many of Italy's most iconic bottles, including many of Montalcino's 100-point wines. The vineyards were planted by Gaja's legendary agronomist Fabrizio Moltard.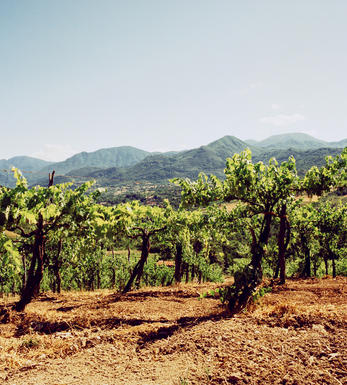 Brunello di Montalcino
Along with Chianti, Brunello di Montalcino is Tuscany's most famous DOCG and the region's boldest expression of Sangiovese. Located 30 miles south of Siena with the hilltop town of Montalcino as its epicentre, its 2,000 hectares of vines are naturally delimited by the Orcia, Asso and Ombrone valleys. Brunello is the local name for the Sangiovese Grosso clone from which Brunello di Montalcino should be made in purezza (ie 100 percent).

The Brunello di Montalcino DOCG has a whale-like shape: at its head, at 661 metres above sea level on ancient, stony galestro soils facing east and southeast lies the town of Montalcino, where the DOC was founded. As you follow the spine south towards the tail, the vineyards lose altitude – those around Colle Sant'Angelo are at 250 metres – while the soils become richer with iron and clay. Further east, in the shadow of the 1,734 metre Mont'Amiata lies the village of Castelnuovo dell'Abate where the vineyards are strewn with a rich mix of galestro, granitic, volcanic, clay and schist soil types.

While Brunello di Montalcino's climate is mildly Mediterranean, thanks to the sea being a mere 20 miles away, the elevation of the vineyards provides an important diurnal temperature variation (ie hot days and cool nights). This benefits the grapes by maintaining acidity levels and extending their ripening time. The howling tramontana wind can also play an important role in drying and concentrating the fruit.

Historically, the zone is one of Tuscany's youngest. First praised in 1550 by Leandro Alberti for the quality of its wines, it was Tenuta Il Greppo who bottled the inaugural Brunello di Montalcino in 1888. By 1929, the region had 925 hectares of vines and 1,243 hectares of mixed crops, while in 1932 it was decreed that only those wines made and bottled within the commune could be labelled as Brunello di Montalcino. Since then, the number of producers has risen from 11 in 1960 to 230 in 2006, while over the same period the vineyards have expanded from 1,000 hectares to 12,000. The region earned its DOC in 1966, and was upgraded to DOCG in 1980.

Brunello di Montalcino cannot be released for sale until five years after the harvest, or six years in the case of Brunello di Montalcino Riserva. During this time the wines should be aged for at least two years in oak, followed by at least four months in bottle (six months for Riservas); maximum yields are 55 hl/ha.

Rosso di Montalcino is declassified Brunello di Montalcino, released for sale 18 months after the harvest.

Recommended producers: Costanti, Fuligni, Lisini, San Giuseppe, Soldera, Cerbaiona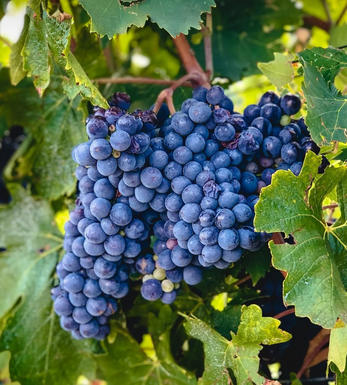 Sangiovese
A black grape widely grown in Central Italy and the main component of Chianti and Vino Nobile di Montepulciano as well as being the sole permitted grape for the famed Brunello di Montalcino.
It is a high yielding, late ripening grape that performs best on well-drained calcareous soils on south-facing hillsides. For years it was blighted by poor clonal selection and massive overcropping - however since the 1980s the quality of Sangiovese-based wines has rocketed upwards and they are now some of the most sought after in the world.
It produces wines with pronounced tannins and acidity, though not always with great depth of colour, and its character can vary from farmyard/leather nuances through to essence of red cherries and plums. In the 1960s the advent of Super Tuscans saw bottlings of 100% Sangiovese wines, as well as the introduction of Sangiovese/Cabernet Sauvignon blends, the most famous being Tignanello.