About this WINE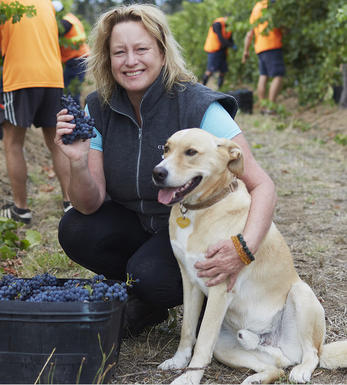 Cullen Wines
Winemaker and environmentalist Vanya Cullen, a strong believer in biodynamic viticulture, has harnessed the rhythms of the cosmos, Earth's energy and vitality to 'achieve greater individuality of site through working with nature rather than against it'. In 1966 her parents Dr Kevin and Diana Cullen planted a trial one-acre (0.4-hectare) vineyard on their sheep and cattle property at Wilyabrup in the Margaret River.

A new vineyard was planted in 1971 with further plantings in 1976 and 1988. The low-cropping, 28-hectare, dry-grown estate is a riot of colour and biodiversity. Vanya Cullen is convinced that biodynamic principles have shaped the quality, character and consistency of the fruit. Her devotion to 'quality, integrity and sustainability' in vineyards and winery have resulted in something extraordinary and special. The Diana Madeline Cabernet Merlot is all about vineyard character, finesse, flavour and longevity.

The hand-harvested grapes are picked when the fruit has achieved optimum tannin ripeness, flavour development and acid balance, usually when the moon is running high. The introduction of sorting tables and minimal handling has further improved quality. Between 10 and 50% of the wine is partially barrel fermented; the rest is given extended maceration before further maturation in 30% new, tightly-grained French oak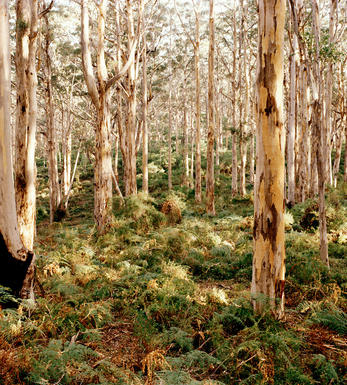 Margaret River
Located on the most south-westerly point of Australia, three hours' drive south of Perth, the Margaret River region sprang to life during the 1960s and 1970s as a result of Professor Harold Olmo's and Dr John Gladstone's research into the region's viticultural potential. Consequently Vasse Felix was planted in 1967, Moss Wood in 1970 and Cullen in 1971. Since then the plantings have grown exponentially, while the number of wineries has increased six-fold. This explosion of wineries has perhaps been to the detriment of the wine quality.

Bounded to the west by the Indian Ocean and the 90km Cape Naturaliste to Cape Leeuwin promontory, the region enjoys a benign if damp maritime climate in which the vines rarely shut down, causing disrupted flowering (exacerbated by strong, westerly sea winds). Over the growing season it's 16 percent hotter than in Coonawarra and 7% than the Médoc.
The Cape ridge is made up of lateritic clay topsoils over weathered granite and gneiss, giving fruit with a relatively high pH. Cabernet Sauvignon is the most fancied variety,producing a lush, early drinking style, followed by Shiraz, Chardonnay and Sémillon.
Recommended Producers: Cullen, McHenry Hohnen Vintners, Moss Wood, Cape Mentelle and Voyager Estate.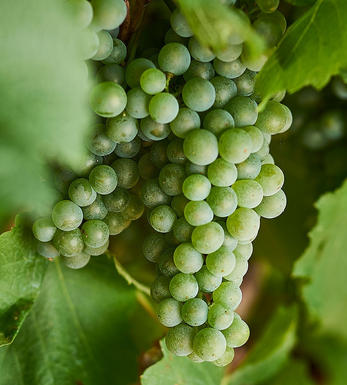 Sauv.Blanc & Sémillon
The blend used for White Graves and Sauternes and rarely encountered outside France. In the great dry whites of Graves, Sauvignon Blanc tends to predominate in the blend, although properties such as Smith Haut Lafite use 100% Sauvignon Blanc while others such as Laville Haut Brion have as much as 60% Sémillon in their final blends. Sauvignon Blanc wines can lose their freshness and fruit after a couple of years in bottle - if blended with Sémillon, then the latter bolsters the wine when the initial fruit from the Sauvignon fades. Ultimately Sauvignon Blanc gives the wine its aroma and raciness while Sémillon gives it backbone and longevity.
In Sauternes, Sémillon is dominant, with Sauvignon Blanc playing a supporting role - it is generally harvested about 10 days before Sémillon and the botrytis concentrates its sweetness and dampens Sauvignon Blanc`s naturally pungent aroma. It contributes acidity, zip and freshness to Sauternes and is an important component of the blend.