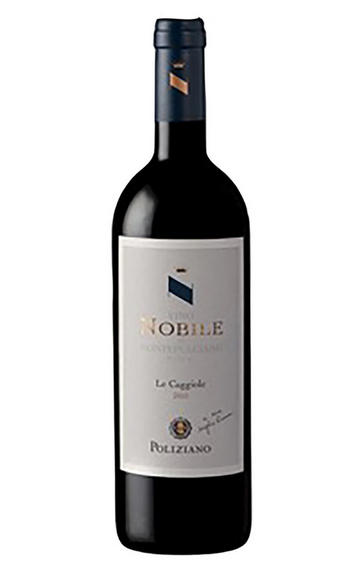 2017 Vino Nobile di Montepulciano, Le Caggiole, Poliziano, Tuscany, Italy
Prices start from £410.00 per case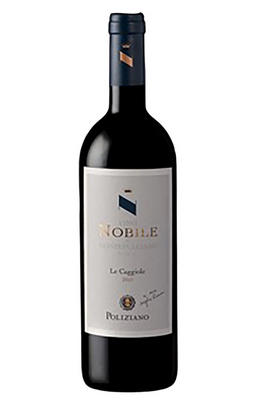 About this WINE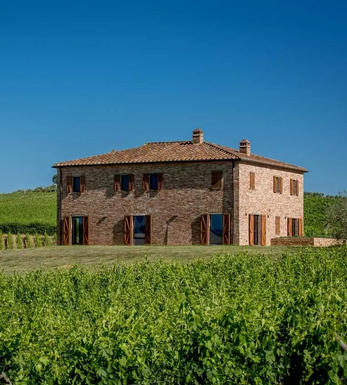 Azienda Agricola Poliziano
Azienda Agricola Poliziano is a modern wine estate located a couple of miles north-east of Montelpulciano near the small village of Gracciano. It was established in 1961 by Frederico Carletti when there were only 25 hectares of vineyards; today there are over 90.
Under the auspices of winemaking consultant guru, Carlo Ferrini, this Estate reaches new heights with every vintage, with its Vino Nobile di Montelpulciano and its two Super-Tuscans, Elegia and Le Stanze.
The Rossso di Montepulciano, with its intense ruby red colour and fruit-packed palate is a notable bargain, and is far better than many growers` pricier Vino Nobiles.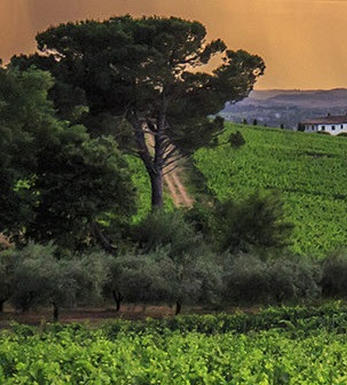 Vino Nobile di Montepulciano
Vino Nobile di Montepulciano is one of three great Sangiovese DOCG zones in Tuscany (along with Chianti Classico and Brunello di Montalcino) and certainly the oldest and the smallest.
Montepulciano wine was first documented in 789 AD when a cleric, Arnipert, offered the church of San Silvestre some vineyards attached to the castle of Policiano; in his `Historical & Geographical Dictionary of Tuscany' Repetti mentions the trade in Montepulciano wines from 1350. In the mid-16th century Pope John III's cellarman praised the region's wine as `perfect in both winter and summer; aromatic, fleshy, never sour nor brightly-coloured, because it is a wine fit for a Nobleman' while in his ode `Bacchus in Tuscany' (1685) Redi triumphantly proclaims that `Montepulciano is the king of all wines!' Despite all this, wines from Montepulciano clearly lost their lustre in the 19th century when they were mostly labelled and sold as Chianti. With the creation of the Vino Nobile di Montepulciano DOC in the 1960s, and its promotion to DOCG status in 1980, however, the region's identity and focus was firmly restored.
The Vino Nobile di Montepulciano DOCG covers only 820ha - compared to 12,000ha for Brunello di Montalcino and 7,000ha for Chianti Classico. Located an hour's drive east of Montalcino, the hilltop town of Montepulciano and its surrounding vineyards lie at between 250m and 600m altitude. The finest vineyards are situated about 300m above sea-level on south-east facing slopes made up of a mix of sandy, gravelly, clay soils.
Sangioveseand Prugnolo Gentile (a more open, larger-berried clone of Sangiovese) account for at least 70% of the blend along with a maximum 20% Canaiolo and a maximum 20% from other permitted varieties. The latter include the highly regarded local variety, Mammolo, prized for its plummy perfume yet sadly increasingly losing out to international varieties like Merlot.
The maximum yield for Vino Nobile di Montepulciano is 56 hl/ha and the wine must be aged for 2 years from 1st January after the harvest, either entirely in oak, or 18 months in oak and 6 months in bottle, or 12 months in oak, 6 months in bottle and 6 months in other storage. Riserva wines must have a minimum alcohol content of 13% and must be aged for 3 years. All wines must be bottled within the commune of Montepulciano and must have a minimum dry extract of 23 g/l.
Stylistically, Vino Nobile di Montepulciano combines the richness of Brunello di Montalcino with the perfume of Chianti Classico. Without the limestone spine of other top Tuscan sites, the wines tend to be medium to full-bodied with firm tannins, lively acidity, fleshy strawberry and cherry fruit and hints of tea leaves. The best examples should age 8 to 15 years while Riservas can last for over two decades.
Recommended producer: Massimo Romeo.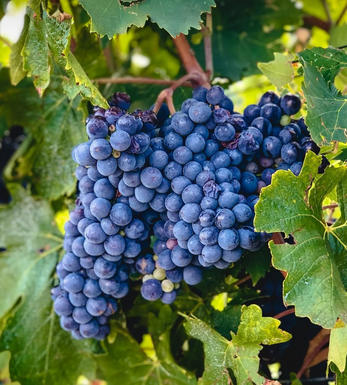 Sangiovese
A black grape widely grown in Central Italy and the main component of Chianti and Vino Nobile di Montepulciano as well as being the sole permitted grape for the famed Brunello di Montalcino.
It is a high yielding, late ripening grape that performs best on well-drained calcareous soils on south-facing hillsides. For years it was blighted by poor clonal selection and massive overcropping - however since the 1980s the quality of Sangiovese-based wines has rocketed upwards and they are now some of the most sought after in the world.
It produces wines with pronounced tannins and acidity, though not always with great depth of colour, and its character can vary from farmyard/leather nuances through to essence of red cherries and plums. In the 1960s the advent of Super Tuscans saw bottlings of 100% Sangiovese wines, as well as the introduction of Sangiovese/Cabernet Sauvignon blends, the most famous being Tignanello.