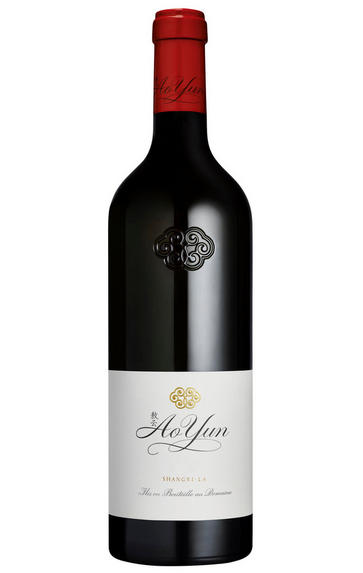 2017 Ao-Yun, Shangri-La, China
Prices start from £238.50 per bottle (75cl).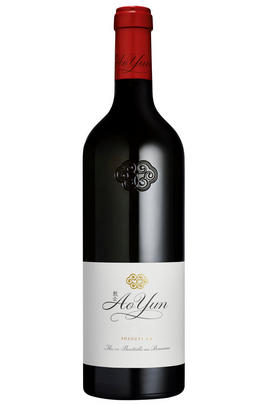 Critics reviews
Inky purple, this is extremely concentrated, reflecting the thick skins that develop at this high altitude site. A little different in style from the other vintages in this vertical, with a touch of smoky reduction that accentuates the fresh herbs, smoked black tea, raspberry leaf and sour cherry along with Cabernet-dominant blueberry and blackcurrant fruit. Sculpted, with mouthwatering oyster shell and slate minerality on the finish. This feels like a mountain wine, and is excellent quality, from a cooler vintage overall. Harvest September 19 (Xidang Village, 2,100m altitude) through to November 22 (Adong Village, 2,600 altitude), the longest to date with over two months between first and last picking. A touch of Merlot in the blend for the first time, bringing the number of grape varieties in the blend to five, 36% new oak.

Drink 2024 to 2038

Jane Anson, Inside Bordeaux (March 2022)
The 2017 Ao Yun is a blend of 77% Cabernet Sauvignon, 19% Cabernet Franc, 4% Syrah, 3% Petit Verdot and 2% Merlot this latter used for the first time in Ao Yun. Although a relatively cool and wet growing season, the 2017 vintage benefited from a warm August with less cloud cover, and around 60% of the crop from 314 blocks of 28 hectares worked by 120 families from 4 different villages was deemed of Ao Yun quality. The precision of the viticulture is certainly paying dividends, providing winemaker Maxence Dulou with increasingly healthy, high-quality fruit. The 2017 Ao Yun has a very deep ruby appearance. It is extremely young on the nose and palate, with dark brooding cassis, black cherry and black plum fruit that is both perfumed and gently herbaceous (hints of green bell pepper and blackcurrant leaf). There is marked new oak (clove, toast, smoke) that marries impressively with the ripe core of fruit. On the palate, the wine has robust but refined, coating tannins, well-integrated high alcohol, some lifting acidity and a tremendous core of ripe, powerful fruit that harmonizes well with the savory new oak. This is undeniably long and polished and has that Ao Yun puissance that characterizes all vintages to date. 2017 shares with 2015 an impressive integration of ripe Cabernet-dominated fruit with robust structure, but the use of Syrah, Petit Verdot and Merlot has given a greater fruitiness and touch of spice to the 2017. This is certainly a vintage that is very young at present and will easily age for 15 years or more. Best approached from 2021 at the earliest.
Drink 2021 - 2032
Edward Ragg, Wine Advocate (Dec 2020)
Another step up in quality from 2016. Lots of blackberry and blueberry aromas with plenty of richness and ripeness on the nose. Spicy notes, too with dried chili, sweet tobacco and some pine. Very aromatic. Full-bodied and round with creamy, ripe tannins and lots of ripe fruit. Yet, it remains fresh and vivid. A little bit of merlot in the blend for the first time Mostly cabernet sauvignon with cabernet franc, syrah, petit verdot and merlot. Delicious now, but will age nicely. It's more approachable than the 2016 now. Superb length here. Give it time in the bottle. Better after 2025. 3,000 cases made.
James Suckling, jamessuckling.com (Mar 2021) Read more
About this WINE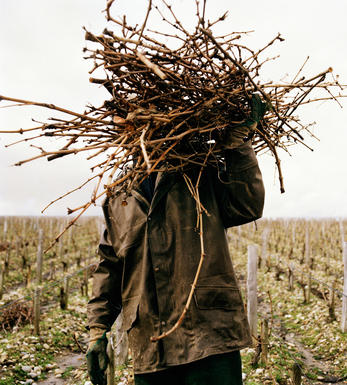 Moet Hennessy Estates & Wines
Ao-Yun means "flying above the clouds" or "roaming above the clouds", referring to the thick, wandering clouds over the north Yunnan, at the edge of the Himalayas in southern China where the borders of Myanmar, Laos and Vietnam meet China. Owned, financed and run by Moët Hennessy (one of the world's great fine wine companies), Ao-Yun is a project headed up by the inimitable Jean-Guillaume Prats, a name you may be familiar with for his work at Cos d'Estournel in Bordeaux.

The vines were planted in 2002, when the government incentivised local farmers to diversify their crops. LVMH came on board in 2013, selecting four vineyards (totalling 28 hectares), all of which sit at between 2,200 and 2,600 metres above sea-level, for their project. This extraordinary altitude results in fewer hours of sunshine a day, but a longer ripening period, with 160 days between flowering and harvest (versus 120 in Bordeaux). This leads to very fine, elegant, aromatically complex Cabernet Sauvignon.

The wine itself is 90% Cabernet Sauvignon and 10% Cabernet Franc, with the first vintage 2013. As Jasper Morris MW speculated upon tasting the first vintage in October 2015, it "shows amazing promise. It is recognisably Cabernet, while not resembling the wines of any other region, New World or Old."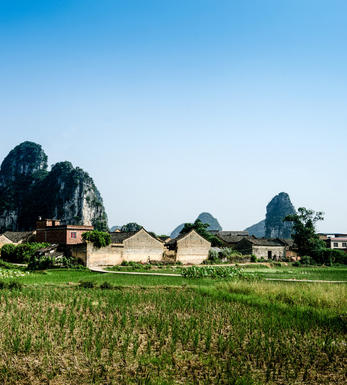 China
China may not be the first country that comes to mind when you think about wine consumption or production but this is changing fast, along with so much else in China. Already the country has half a million hectares under vine (three times as much as Australia, for example) and sits sixth in the international league table of wine production.

Unsurprisingly there is an enormous variety of climates and soils; most remarkable is the Xinjiang region, where vineyards are grown around the Turfan Depression, about 500 feet below sea level. Temperatures range from to -40C in winter to +50C in summer, with irrigation from underground deposits of melt water from the Tianshan mountains. But no classic grape varieties here.

Shandong Province is the largest producing region, on approximately the same latitude as California, 300km south of Beijing. Also notable is the startlingly remote Liaoning wine region, whose eastern border adjoins North Korea. Here the progressive Changyu Wine Company, China's largest wine producer, identified conditions highly suitable for the production of ice wine, and began planting 5,000 hectares in 2001.

China's other wine producing regions, which include the alluring names of Ancient Yellow River Area and Helan Mountains, spread from the coast on the approximate European vineyard latitudes until they meet Xinjiang (above), towards the border with Mongolia, although there is also the Yunnan region, well to the south of the country, towards Burma. Unsurprisingly this climate is warm and traditionally has been table grape territory but China's growing thirst for red wines has encouraged wine production here as well.

The most important change to come will be the supplanting of the indigenous Long Yan (Dragon's Eye) and Ju Feng Noir with classic grape varieties. External investors, and recently there have been several big players, have had to cope with the former until now, and were unable to produce much beyond simple fare. As and when Cabernet Sauvignon, Chardonnay and their friends get a real hold, quality will improve significantly.

Whilst it seems extraordinary to be writing some of these names in connection with wine, have no doubt that the Chinese interest in wine is growing and with that will come a much greater focus on its domestic production. China has the will and resource to become a very important player.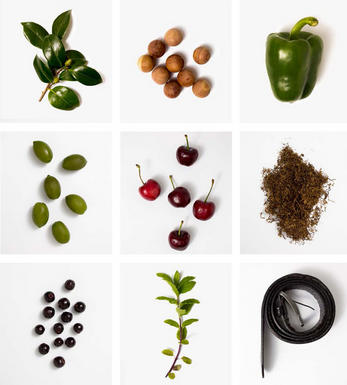 Cabernet Sauvignon Blend
Cabernet Sauvignon lends itself particularly well in blends with Merlot. This is actually the archetypal Bordeaux blend, though in different proportions in the sub-regions and sometimes topped up with Cabernet Franc, Malbec, and Petit Verdot.

In the Médoc and Graves the percentage of Cabernet Sauvignon in the blend can range from 95% (Mouton-Rothschild) to as low as 40%. It is particularly suited to the dry, warm, free- draining, gravel-rich soils and is responsible for the redolent cassis characteristics as well as the depth of colour, tannic structure and pronounced acidity of Médoc wines. However 100% Cabernet Sauvignon wines can be slightly hollow-tasting in the middle palate and Merlot with its generous, fleshy fruit flavours acts as a perfect foil by filling in this cavity.

In St-Emilion and Pomerol, the blends are Merlot dominated as Cabernet Sauvignon can struggle to ripen there - when it is included, it adds structure and body to the wine. Sassicaia is the most famous Bordeaux blend in Italy and has spawned many imitations, whereby the blend is now firmly established in the New World and particularly in California and Australia.