Critics reviews
The 2018 Rosso di Montalcino is heavily perfumed and quite unique, more like an exuberant bouquet of dusty flowers and spice more than wine. Hints of wild strawberry, black tea and white pepper come forward over time. It's soft in textured, showing a pure display of red berries and subtly sweet spice with masses of inner florals. This is very clean and fresh, tapering off with a flourish of violets and lavender. I wouldn't think Rosso while tasting this, yet it's still quite enjoyable.
Eric Guido, vinous.com (November 2020)
About this WINE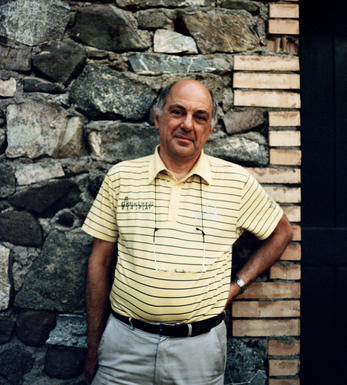 Lisini, Tuscany
The history of Lisini dates back to the Medicis; this is one of Montalcino's oldest estates and a founding member of the Consorzio del vino Brunello di Montalcino. Lisini is one of the most traditional and respected producers in the region.

This is one of the few producers in Sant'Angelo in Colle, in the southwest of Montalcino. Woodland and wild scrubs surround the 20 hectares under vine here; it's a rural haven of the region's finest terroir. Altitude and soil play a leading role in the personality of Lisini's wines. Eocene sand, clay and iron-rich soils, paired with altitudes of 300 to 400 metres, yield wines of rare expression. Winemaker Filippo Paoletti does not fall prey to modern trends or intervention in the cantina; he chooses to showcase the naked perfection of his vineyards. Opting to use traditional long fermentations and botti grande, he produces classic Brunello of the highest class.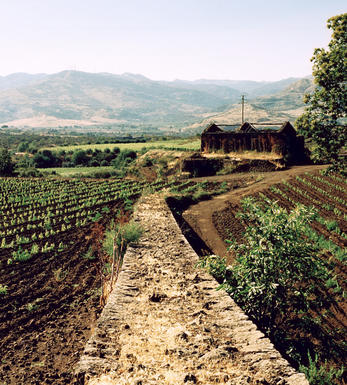 Rosso di Montalcino
Rosso di Montalcino is a large Tuscan DOC, to the far south of the Chianti Classico region, which has been classified since 1983.
The wines are fruity, soft, light and forward-maturing. They come from Sangiovesse vines outside the finer Brunello di Montalcino DOCG, harvested at up to 62 hl/ha, or from declassified Brunello fruit (often from young vines) in which case the yield must be the same as Brunello wines, at 55 hl/ha.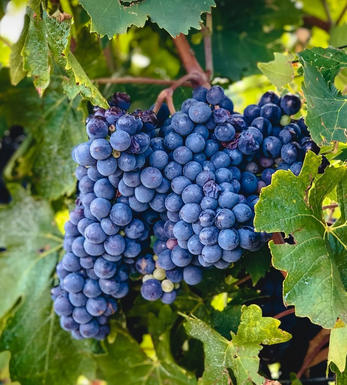 Sangiovese
A black grape widely grown in Central Italy and the main component of Chianti and Vino Nobile di Montepulciano as well as being the sole permitted grape for the famed Brunello di Montalcino.
It is a high yielding, late ripening grape that performs best on well-drained calcareous soils on south-facing hillsides. For years it was blighted by poor clonal selection and massive overcropping - however since the 1980s the quality of Sangiovese-based wines has rocketed upwards and they are now some of the most sought after in the world.
It produces wines with pronounced tannins and acidity, though not always with great depth of colour, and its character can vary from farmyard/leather nuances through to essence of red cherries and plums. In the 1960s the advent of Super Tuscans saw bottlings of 100% Sangiovese wines, as well as the introduction of Sangiovese/Cabernet Sauvignon blends, the most famous being Tignanello.