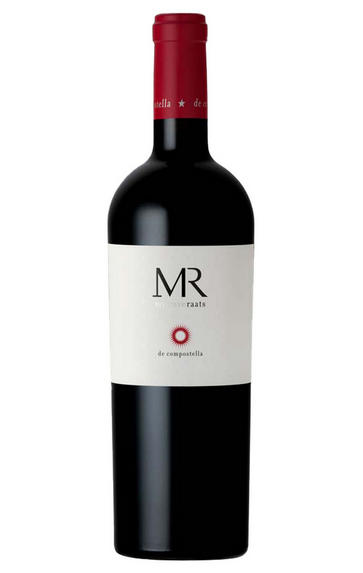 2018 Mvemve Raats, MR de Compostella, Stellenbosch, South Africa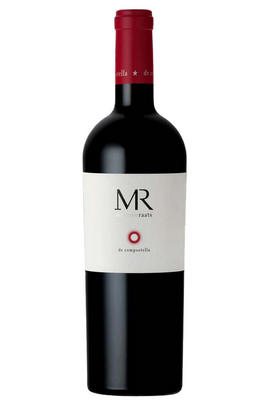 Critics reviews
Neal Martin, Vinous
97/100
Neal Martin, Vinous
97/100
The 2018 MR de Compostella is a blend of 54% Cabernet Franc, 23% Cabernet Sauvignon, 15% Malbec, 5% Merlot and 3% Petit Verdot. It presents a compelling bouquet of blackberry, charcoal, cedar and tobacco, all showing wonderful delineation and focus. But it is not the most flamboyant on the nose compared to other vintages; this takes its time to open at a stately pace. The palate is medium-bodied with saturated tannins, perfectly judged acidity, a silky-smooth texture and an utterly harmonious, complex finish. Residues of allspice and clove linger on the long aftertaste. Brilliant.
Drink 2023-2045
Neal Martin, Vinous (July 2021)
Given that there won't be a 2019 release, fans of this rightly celebrated, high-quality Bordeaux style red from Bruwer Raats and Mzokona Mvemve should stock up. Boasting the highest ever percentage of Cabernet Franc, with 55% Cabernet Sauvignon, Malbec, Merlot and Petit Verdot, it's an elegant, leafy, refined red with subtle one-third new wood, silky tannins, sweet spices and a long, floral, graceful finish. 2024-35.
Tim Atkin MW, timatkin.com
The 2018 MR de Compostella is a blend of 54% Cabernet Franc, 23% Cabernet Sauvignon, 15% Malbec, 5% Merlot and 3% Petit Verdot. Deep garnet-purple in colour, one sniff of the bouquet reveals another truly towering effort with incredible perfume lift, a complex melange of red and black berry fruits and the most fabulously integrated oaking imaginable. The nose is loaded with black cherry kirsch liquor, black truffle, crushed violets, crème de cassis, mulberries, graphite and freshly tilled earth nuances. Despite an extensive elevage in French oak barriques, the sweet cedary wood spice and vanilla pod notes play very much a subtle supporting role allowing the bold multi-dimensional fruit intensity to take centre stage. While only medium-bodied, the palate is super sleek, laser focused and intense, washing over the senses in energetic waves of saline cassis, black cherries, black plum and baked blueberries. This is classical winemaking at its very best where a harmonious freshness combines with beautifully silky poised tannins to deliver a wine with not only overt mouth-watering appeal but also plenty of latent structural depth. Undoubtedly another individually monumental wine that displays the brilliance of the special Mvemve-Raats winemaking partnership clearly for all to see. Old School and New World all at the same time, this is a wine that will appeal to the classicists as much as to the New World connoisseurs. Drink it on release or bury it in your cellar for 25+ years for further rewards.
Greg Sherwood MW, gregsherwoodmw.com (May 2021)
About this WINE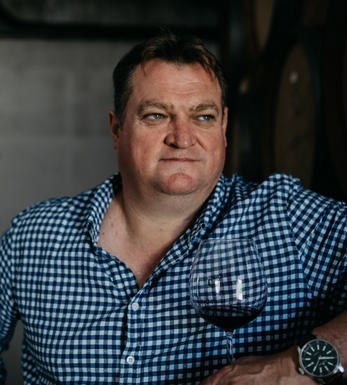 Raats Family Wines
Bruwer Raat started Raats Family Wines in 2000. Having carved out a reputation as a New World leader in the production of Chenin Blanc and Cabernet Franc, Bruwer crafts soil-specific wines that embody the unique characteristics of the Stellenbosch wine region.

Amongst the Raats portfolio, Bruwer makes a wine called Mvemve Raats (MR) de Compostella, a collaborative venture with his friend Mzokhona Mvemve that began with the 2004 vintage. Just one wine is made each year: a Bordeaux blend.

The composition changes, because they both taste through barrels and only those that score 90-plus when sampled blind make it to the final blend.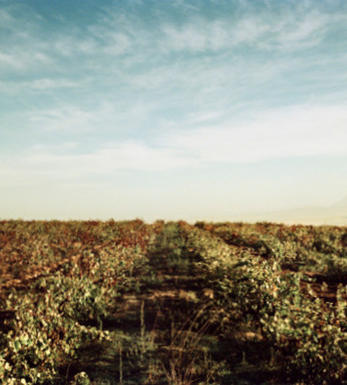 Stellenbosch
Stellenbosch is South Africa's best-known wine region, producing a wide variety of wines from leading estates, even though it accounts for less than 20 per cent of the country's total production. Designated wards within the wine region are Jonkershoek Valley, Simonsberg-Stellenbosch, Bottelary, Devon Valley and Papegaaiberg.

At 17,500 hectares, Stellenbosch remains the Cape's most famous and important fine wine district, thanks to its proximity to Cape Town, to the cooling influences of False Bay, its mountainous (ie Helderberg, Simonsberg), granitic topography and its centres of learning such as Elsenburg Agricultural College.
It's notable for the refinement of its Cabernet Sauvignon and Chardonnay, especially from the likes of Glenelly Estate, Keermont Vineyards Oldenburg Vineyards, Raats Family and Anwilka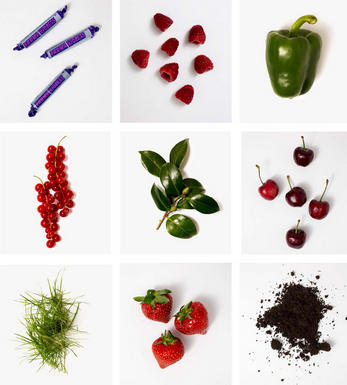 Cab.Franc
Cabernet Franc is widely planted in Bordeaux and is the most important black grape grown in the Loire. In the Médoc it may constitute up to 15% of a typical vineyard - it is always blended with Cabernet Sauvignon and Merlot and is used to add bouquet and complexity to the wines. It is more widely used in St.Emilion where it adapts well to the cooler and moister clay soils - Cheval Blanc is the most famous Cabernet Franc wine in the world, with the final blend consisting of up to 65% of the grape.
Cabernet Franc thrives in the Loire where the cooler growing conditions serve to accentuate the grape's herbaceous, grassy, lead pencil aromas. The best wines come from the tuffeaux limestone slopes of Chinon and Bourgeil where growers such as Jacky Blot produce intense well-structured wines that possess excellent cellaring potential.