About this WINE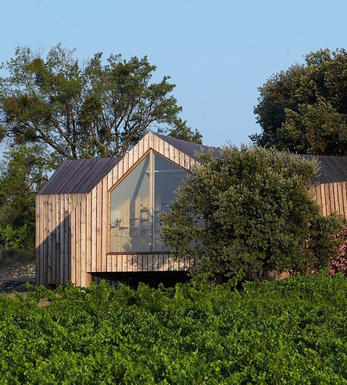 Domaine la Cabotte
Purchased in 1981 and owned by the Plumet family ever since, this domaine has grown from 10 to 30 hectares of vines planted around the estate, as well as 1.5 hectares in Châteauneuf-du-Pape. It is certified organic and farmed biodynamically. The mainly limestone and sand soils of the plateau of the Massif d'Uchaux are very poor in nutrients, producing wines of real finesse and elegance in comparison to those from neighbouring appellations. The Plumet family believes that managing the trees and hedges surrounding the vineyard is essential for a site's health, from regulating water and the influence of winds to promoting biodiversity. They try to avoid making over-oaked wines, maturing some in amphorae.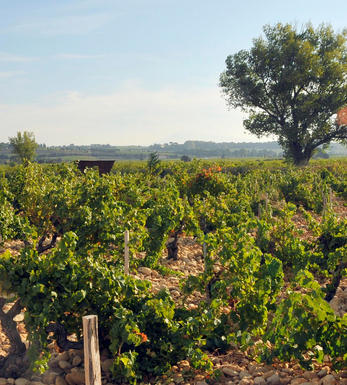 Côtes du Rhône
Classified in 1937, Côtes du Rhône is an enormous appellation encompassing red, white and rosé wines covering an area of 40,300 ha and producing a crop that is 3 times larger than Beaujolais and almost as much as Bordeaux. Although this wine can come from across the Rhône region, more than 90% comes from the south. With the honourable exception of those produced by famous northern names like Jaboulet and Guigal, the finest examples are made in the south.
Red wine dominates, made with a minimum of 40% Grenache (except in the north where Syrah is allowed to be top dog) normally partnered by Syrah and/or Mourvèdre; another 18 varieties are also permitted. Typically light and fruity, the best examples can be rich, spicy and full-bodied. Almost all are best drunk young.
Quality varies from the very ordinary to the exceptional. Much is produced by cooperatives but the best come from the increasing number of individual estates and Châteauneuf-du-Pape producers like Beaucastel who produce premium entry wines here. White and rosé Côtes du Rhônes account for only 2% and 4% respectively, although both can be very good.
Recommended Producers : Ferraton, Chave, Chapoutier, Vins de Vienne, Andre Romero's La Soumade, Boudinaud, Beaucastel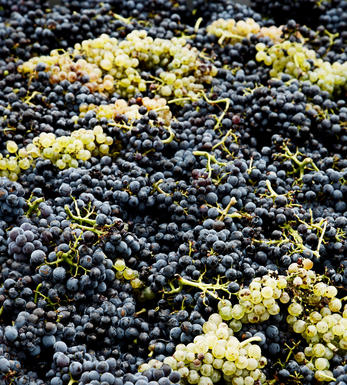 Other Varieties
There are over 200 different grape varieties used in modern wine making (from a total of over 1000). Most lesser known blends and varieties are traditional to specific parts of the world.