About this WINE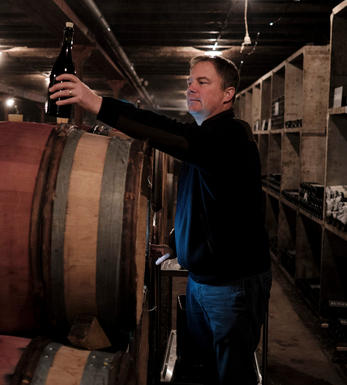 Maison Camille Giroud
There are two parts to the Camille Giroud story. The first begins in 1865 when the enterprising young Camille Giroud founded the small négociant firm which carries his name. He married late, as did his son, so by the end of the 20th century the company was still being run by the founder's daughter-in-law and her two sons. The company's motto in the later days was to make wine in as old-fashioned a way as possible: heavy extraction and very long barrel ageing. Part of the crop might be sold early on but most was kept back until it was ready to drink, which might be 30 or 40 years later. There were plenty of misses but also some extraordinarily fine wines. Almost all production was and still is red. Stocks of these old style wines still exist, with various 1976s still to be offered for sale.

In January 2002 the company was bought by an American consortium led by banker Joe Wender and winery owner Ann Colgin, and a new chapter began. The business is managed by winemaker/technical director David Croix (of the eponymous Domaine des Croix) with a major revamping of the winemaking facilities and especially replacement and renewal of the old barrels to make wines in a much purer, more modern style. The company also owns 1.20 hectares of vineyards, consisting of Hautes-Côtes de Beaune, Beaune premier cru Cras and Beaune premier cru Avaux.

The quality of winemaking is now consistent and very much in the modern, quality-oriented genre, although the practice of very gentle oak treatment and little racking continues, so that each cuvée has a very individual character.

Camille Giroud has tiny vineyard holdings in Beaune; otherwise relying on contracts from as far afield as Marsannay and Maranges, with particular strengths in Corton and the Gevrey Chambertin vineyards. The current plan is to increase the range of white wine offerings.

Jasper Morris MW, Burgundy Wine Director and author of the award-winning Inside Burgundy comprehensive handbook.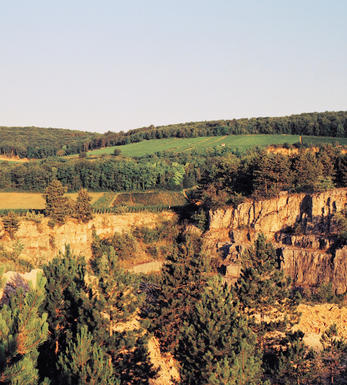 Aloxe Corton
These two Grand Cru vineyards, Corton and Corton-Charlemagne, lie astride three villages at the northern end of the Côte de Beaune: Ladoix, Aloxe-Corton and Pernand-Vergelesses. The main body of the hill of Corton faces due south, with an extended flank exposed to the east, and another facing westwards. The white wines mostly come from west and south-west expositions, along with a narrow band around the top of the hill.

The Emperor Charlemagne owned vines here in the eighth century, and legend has it that his wife insisted he planted white grapes so as not to spill red wine down his beard and clothes. Corton-Charlemagne is always white and there is also a theoretical Grand Cru appellation called, simply, Charlemagne, which is never used. Corton is almost entirely red but there are a few white wines too.

Ladoix is a rarely-seen appellation, as most wine here are sold as Côte de Beaune Villages. Aloxe-Corton is better-known, but as with Ladoix the best vineyards have been designated as Corton and Corton-Charlemagne.

There are also 25 lieux-dits that may be used on wine labels, together with Corton: Les Bressandes, Les Chaumes, Clos des Meix, Clos du Roi, Les Combes, Le Corton, Les Fiètres, Les Grèves, Les Manguettes, Les Maréchaudes, Le Meix Lallemand, Les Paulands, Les Perrières, Les Pougets (Pougeots), Les Renardes, La Vigne au Saint, Les Basses Mourottes, Les Carrières, Clos des Cortons Faiveley, Les Grandes Lolières, Le Rognet et Corton, La Toppe au Vert and Les Vergennes.

90 hectares of village Aloxe-Corton
38 hectares of Premier Cru Aloxe-Corton
118 hectares of village Ladoix
14 hectares of Premier Cru Ladoix
72 hectares of Corton-Charlemagne. The finest from En Charlemagne (Pernand) and Le Charlemagne (Aloxe)
160 hectares of Corton. The best from Clos du Roi, Bressandes, Pougets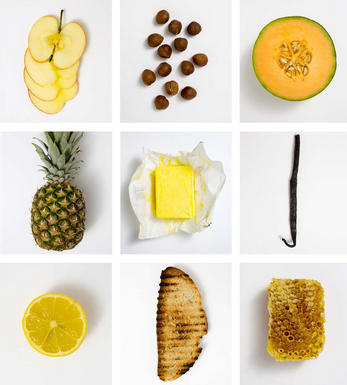 Chardonnay
Chardonnay is the "Big Daddy" of white wine grapes and one of the most widely planted in the world. It is suited to a wide variety of soils, though it excels in soils with a high limestone content as found in Champagne, Chablis, and the Côte D`Or.

Burgundy is Chardonnay's spiritual home and the best White Burgundies are dry, rich, honeyed wines with marvellous poise, elegance and balance. They are unquestionably the finest dry white wines in the world. Chardonnay plays a crucial role in the Champagne blend, providing structure and finesse, and is the sole grape in Blanc de Blancs.
It is quantitatively important in California and Australia, is widely planted in Chile and South Africa, and is the second most widely planted grape in New Zealand. In warm climates Chardonnay has a tendency to develop very high sugar levels during the final stages of ripening and this can occur at the expense of acidity. Late picking is a common problem and can result in blowsy and flabby wines that lack structure and definition.

Recently in the New World, we have seen a move towards more elegant, better- balanced and less oak-driven Chardonnays, and this is to be welcomed.