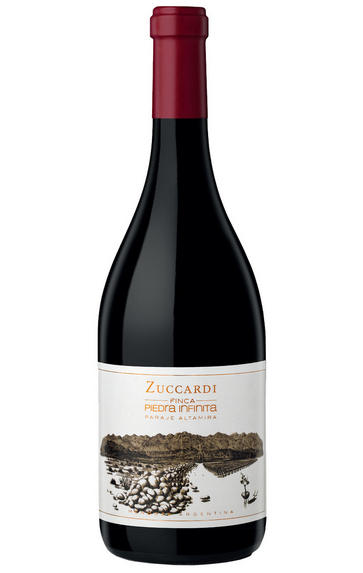 2018 Zuccardi, Finca Piedra Infinita, Paraje Altamira, Mendoza, Argentina
Prices start from £104.50 per bottle (75cl).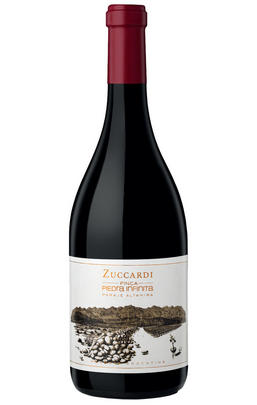 Critics reviews
There is a reductive character in the 2018 Finca Piedra Infinita that I also found in the Finca Piedra Infinita Gravascal. There is also a big connection with the 2016, more than with the 2017. There is tension and crunchiness here, and the finish is very mineral, dry and chalky but coupled with deep flavors. The wine feels very young and with huge potential to develop in bottle.
The symmetry of the cooler vintages in this bottling is here: there's precision, detail and nuance. There's purity and restraint and great harmony. There is energy and light, power and balance. This is as good as it gets. 5,500 bottles produced. It was bottled in August 2019.
Drink 2022 - 2035
Luis Gutiérrez, Wine Advocate (March 2021)
Aromas of crushed fruit with mushrooms, dried flowers, ash, charcoal, iodine and bark, following through to a full-bodied palate with superb depth of fruit and layers of polished, fine tannins. Extremely long and seamless. A beauty by all accounts. Complex. Juicy. Supple.
Better after 2023, when it will give you all it has stored up in goodness, character and uniqueness.
James Suckling, jamessuckling.com (February 2022)
The 2018 Malbec Finca Piedra Infinita from Paraje Altamira, Uco Valley was made with grapes from parcels extremely rich in calcium carbonate and aged in concrete. A vivid purple in the glass, the nose is defined by herbs and fresh fruit such as sour cherry and plum with hints of blue and blackberry.
The palate is constricted by a chalky texture that deepens the profile. The juicy freshness keeps things sprightly, enhancing the bony structure. The aftertaste includes a generous helping of that chalk.
Drink 2021 - 2035
Joaquin Hidalgo, vinous.com (November 2021)
About this WINE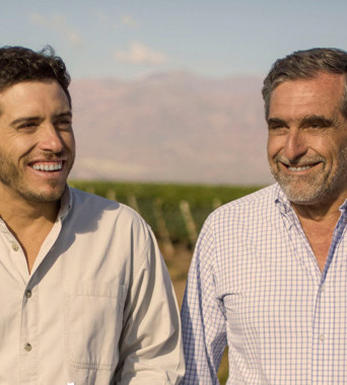 Zuccardi
In 1963, the Zuccardi family first planted grapevines in the Maipú region of Mendoza. This beautiful valley is high up in the foothills of the Andes mountains, and the mountain peaks, covered in snow year-round, dominate the background of this winery.
Zuccardi have spent years learning about the terroir in their vineyards, honing in on the different soil types and effects of altitude on the wines, and matching their blend of grapes – Cabernet Sauvignon, Cabernet Franc, Bonarda and Tempranillo as well as Malbec – perfectly to site. Their highest altitude plots are within the sub-regions of Gualtallary and Paraje Altamira, over 1000m above sea level. Here the intense sunlight and cooling effect of altitude result in elegant wines of great finesse.
Their most famous vineyard, Piedra Infinita, produces Malbecs of astonishing elegance. In 2016 the Zuccardi family opened a new winery in the heart of the vineyard. Nestled amongst the vines and made from local materials, the winery seems to be a part of the vineyard itself. Tasting and eating in the restaurant located in the winery, it is easy to understand just why these wines are described as mountain wines.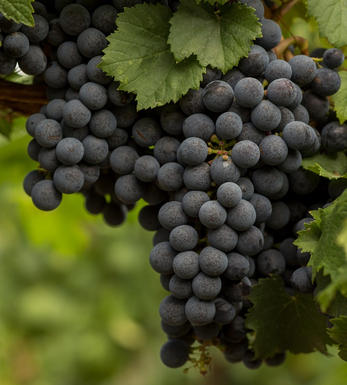 Malbec
Known as Auxerrois in Cahors, Cot in the Loire and Malbeck in Argentina, this grape has undergone a mini renaissance in the last decade, largely fuelled by its success in South America. It used to be a staple component of the Bordeaux Blend, but it never recovered fully from the 1956 frosts and its plantings there have fallen by 75% as growers have replaced it with more fashionable, and crucially, more durable grapes.
It is still grown successfully in South West France where its most famous wine is Cahors. This wine used to be black as coal and tough as leather but improvements in viticultural and vinification techniques have led to riper, softer, more approachable wines that are now amongst the best of the region.
In Argentina it is widely grown and produces deep coloured wines with generous black fruit characteristics, balanced acidity and smooth tannins. It is either bottled on its own or as part of a Bordeaux blend. In Chile it is the 3rd most widely planted grape after Pais and Cabernet Sauvignon and tends to produce firmer, more tannic wines than its Argentinian neighbours. In Chile it is often blended with Merlot and Petit Verdot.