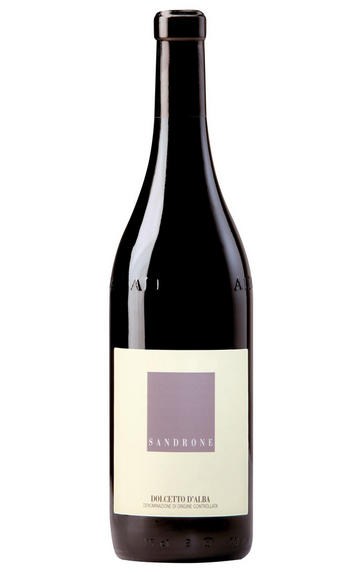 2019 Dolcetto d'Alba, Luciano Sandrone, Piedmont, Italy
Prices start from £178.00 per case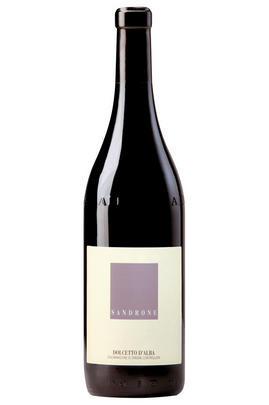 About this WINE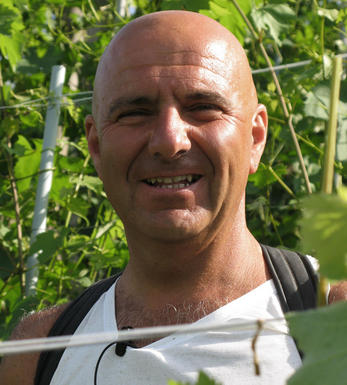 Luciano Sandrone
Today, Sandrone is one of Barolo's most admired names, but this producer came from humble beginnings. The son of the local carpenter, Luciano Sandrone always dreamed of owning his own vineyard and making his own wine. He achieved his lifelong ambition in 1978, buying a small plot in Cannubi Boschis. This now-legendary vineyard proved pivotal in securing his family's fortunes; Luciano's wines were among the first in the region to garner worldwide acclaim. Driven by Luciano's clarity of vision, the estate has since expanded to over 20 hectares. His original vineyard, now in front of the family's home and winery, produces the fruit that goes into their Aleste Barolo. Since the early '90s, Luciano has worked alongside his children Luca and Barbara, and increasingly his grandchildren Alessia and Stefano.
Barbara Sandrone beams with pride for '18, which draws similarities to the great '08 and '12 vintages. It was a challenging growing year in the vineyards, but the end of the growing season was calm, and the resulting wines are classical and fine. The suppleness of the vintage mutes some of the firm intensity we know from Sandrone, but the wines do not suffer from it. Instead, they feel alive and open, coiled with that serious, polished edge we know and admire from this resplendent family cantina.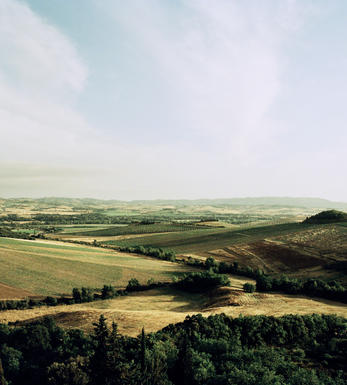 Dolcetto d'Alba
Dolcetto d'Alba is a DOC zone producing wines exclusively from the Dolcetto grape. D'Alba is one of the seven Dolcetto zones in Piedmont, the others being Acqui, Asti, Diano d' Alba, Ovada and Dogliani, as well as the less significant Langhe Monregalesi. D'Alba is regarded as the finest-quality zone of all for Dolcetto.

Dolcetto is an important Piedmontese grape, and the antithesis of Nebbiolo. It ripens a month earlier and produces wines that are low in acid yet high in tannins. Planted on the sites spurned by Nebbiolo and Barbera, Dolcetto is most suited to the light, white, sandy, calcareous tufa soils that are common in and around Barbaresco. It is generally made in an unoaked style to accentuate its natural violet perfume and juicy, bitter cherry and almond fruit. Dolcetto d'Alba is the grape's most highly-regarded incarnation and makes the perfect antipasti wine.

Recommended producers: Diano, Dogliani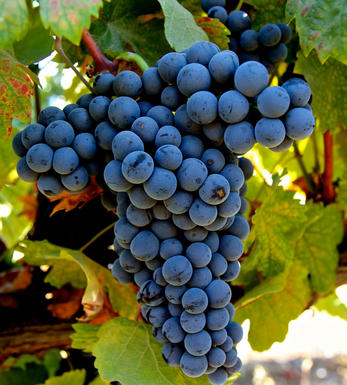 Dolcetto
A native black grape variety of Northern Italy grown almost exclusively in the provinces of Cuneo and Alessandria in Piedmont. It is relatively easy to cultivate, although it is susceptible to fungal diseases. It ripens before Barbera and Nebbiolo and is often grown in high north-facing sites which would be unsuitable for Nebbiolo.
The finest Dolcetto wines come from grapes grown on soils rich with white marls, especially those found on the right bank of the River Tauro. The wines generally are low in tannins and acidity and are usually fruity and fragrant, often with hints of almonds. Most Dolcettos should be drunk within a year or two of the vintage, but the wines from the best producers can last for 5 years and sometimes longer.