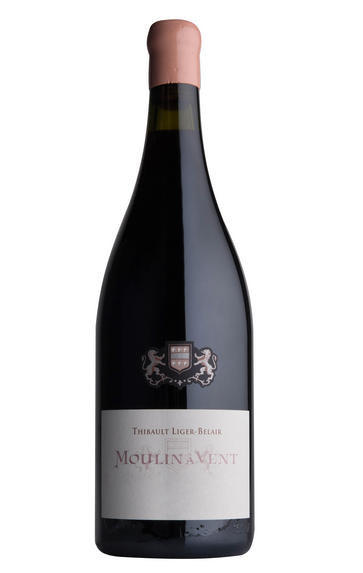 2019 Moulin-à-Vent, Champ de Cour, Thibault Liger-Belair, Beaujolais
Prices start from £36.50 per bottle (75cl).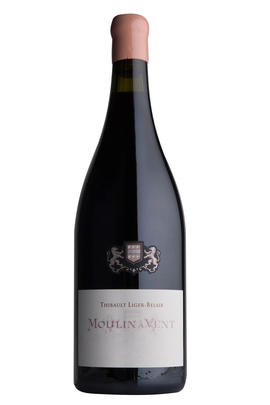 Critics reviews
Neal Martin, Vinous
90-92/100
The 2019 Moulin-à-Vent Champs de Coeur comes from a variety of soil types. It has a lovely, very pure bouquet of blueberry and cassis fruit, exuberant and full of energy. The palate is silky-smooth, plush and generous with a fine bead of acidity and a sweet, supple finish. Excellent.
Now comfortably ensconced in his new winery on the outskirts of Nuits Saint-Georges, Thibaut Liger-Belair has finally settled into a facility that gifts his team space and hygiene, not to mention comfortable offices and for myself, a tasting room where I broached several bottled 2018s and his entire range of 2019s, including a brief foray into Moulin-à-Vent. "It was an easy vintage to be honest," Liger-Belair began. "There was no disease so we only had to do four treatments. The dryness was the determining factor in the middle of August but I was surprised by the effect of our vineyard husbandry. In our organic vineyard we had no damage whereas we lost 20-30% in vineyards where we buy from. It was quite a marked difference.
We started the picking on 5 September. I was surprised by the phenolic maturity. The wines were balanced so we did a light vinification, maybe just a little more extraction than in 2018. I had the impression that you could do anything you want - you couldn't make a mistake. I did around 5-6 punch downs in Les Saint-Georges in total but it varies between crus. We taste in the morning and decide what we should do in terms of extraction. It is a very floral vintage and you can tell that when you nose the empty glass. It is clear to see the terroirs, more so than in 2018."
Liger-Belair's 2019s showed well and maybe do have their nose ahead of the previous year. The Richebourg aside, the cuvée that caught my eye was the over-performing Vosne-Romanée Aux Réas and another superb Nuits Saint-Georges Les Saint Georges. Generally I found very good use of whole bunches here, though one or two wines showed a little hardness or toughness on the finish that will need time to soften.
Drink 2022 - 2038
Neal Martin, Vinous.com (October 2020)
About this WINE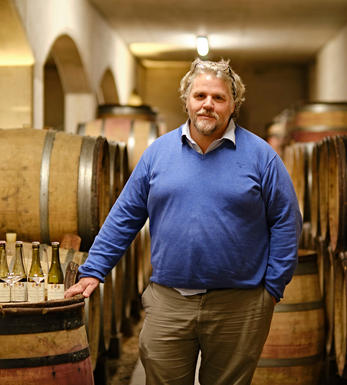 Domaine Thibault Liger-Belair
Domaine Thibault Liger-Belair is part of our Spotlight on sustainability series. You can view the full range here.

Thibault Liger-Belair is cousin to Vicomte Liger Belair of Vosne Romanée. In 2001 he took over an old family property in Nuits St Georges, taking back the vines which had been contracted out to various share croppers, and leased a cuverie just down the road. The family jewels (his branch) consist of Richebourg, Clos de Vougeot and Nuits St Georges Les St Georges, to which he has added further vineyards and a few additional cuvées made from purchased grapes.

The vines are now certified organic and farmed biodynamically, with horses used to plough the vineyards where possible. The grapes are rigorously sorted on a table de tri, then destalked and fermented without much punching down or pumping over. They will be racked once during the elevage, but Thibault is not afraid of reductive flavours at this stage which, he feels, adds to the eventual substance and complexity of the wine. The oak regime is not to exceed 50% new barrels but also not to use any barrels more than three years old. The natural style of Thibault's wines is plump and full-bodied, though the benefits of his farming methods seem to be bringing a more mineral aspect to the fruit as well.

The natural style of Thibault's wines is plump and full-bodied, though the benefits of his farming methods seem to be bringing a more mineral aspect to the fruit as well.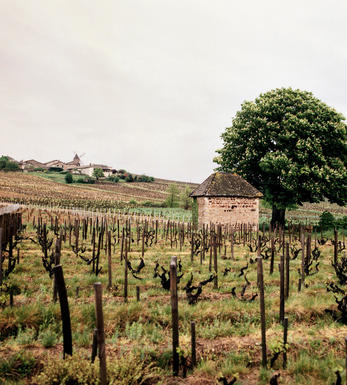 Moulin a Vent
Known as the 'King of Beaujolais' for its power, structure and longevity, Moulin-à-Vent is the most atypical of all the Beaujolais Crus, even if it is potentially the best. Its style is the antithesis of light, fluffy Beaujolais, and when fully mature (often at 10 years old or more) it resembles more a fine Burgundy, or even a Rhône, than Beaujolais. Named after the local windmill (which translates as moulin-à-vent in French) Moulin-à-Vent is a real vindication of the principle of 'terroir'.
Moulin-à-Vent's neighbour Fleurie produces perfumed, silky, approachable wines, while Moulin-à-Vent, using the same grape (100% Gamay) and broadly the same vinification, makes wines that are meaty, tannic and intense, and need 2-3 years to mature. The only possible explanation, it seems, is the high proportion of iron and manganese in Moulin-à-Vent's soil. Moulin-à-Vent tends to be most expensive of the Beaujolais Crus, although happily it is home to a number of very fine producers, so there is plenty for wine lovers to choose from.
Recommended producers: Jacky Janodet, Olivier Merlin.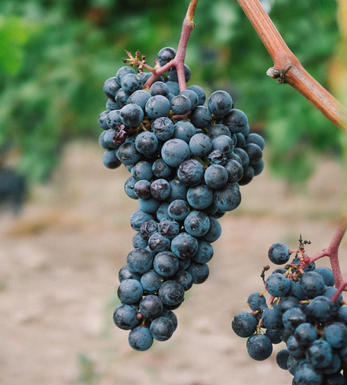 Gamay
A French variety planted predominately in Beaujolais where it is the grape behind everything from light and often acidic Beaujolais Nouveau through to the more serious and well-structured wines from the 10 cru villages. It takes its name from a hamlet just outside Chassagne-Montrachet and was at one stage widely planted on the Côte d`Or. However it was gradually phased out due to its poor yield and supposed poor quality of its wines.
The majority of Gamay wines in Beaujolais are labelled as Beaujolais or Beaujolais-Villages and are deliciously juicy, easy drinking, gulpable wines. Of more interest are the Cru wines from the 10 villages in the north of the region where the soil is predominantly granitic schist and where the vines are planted on gently undulating slopes. These can be well-structured, intensely perfumed wines, redolent of ripe black fruits and, while delicious young, will reward medium term cellaring.

Gamay is also grown in the Touraine region of the Loire where it produces soft, well-balanced, gluggable wines for drinking young.