About this WINE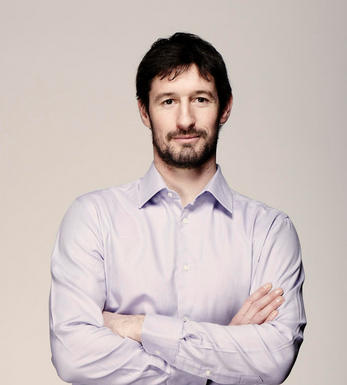 Domaine Sylvain Cathiard
Sylvain Cathiard's grandfather, a foundling from Savoie, came to Burgundy and found work with Domaine de la Romanée Conti (DRC) and Lamarche, subsequently buying a few parcels of vineyards for himself. His son André Cathiard began to bottle some of the crop.

In due course Sylvain began work with his father but then separated to start his own small domaine, until on his father's retirement in 1995, Sylvain could take back the family vineyards on a renting agreement. He has now been joined by his son Sébastien, and a spacious new cellar is currently under construction.

The Cathiards have 5.5 hectares of vineyards in Vosne-Romanée, Nuits-St-Georges and Chambolle-Musigny, including tiny holdings in Clos de Vougeot and Romanée-St-Vivant. A recent addition (from 2006) to the range is the Nuits-St-Georges Aux Thorey.

This is not a complicated domaine: the vines are looked after meticulously with the fruit being sorted on a table de tri and destalked. After fermentation the wines go into barrel, with 50 per cent new oak for the village wines and 100 per cent for premier cru and above. Most of the barrels come from one cooper, Rémond, albeit with the wood sourced from different forests. The wines in their youth have an exceptional energy and purity of fruit.

Jasper Morris MW, Burgundy Wine Director and author of the award-winning Inside Burgundy comprehensive handbook.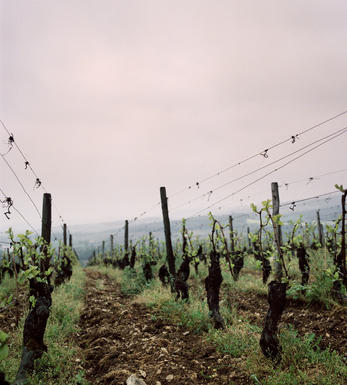 Bourgogne Rouge

Bourgogne Rouge is the term used to apply to red wines from Burgundy that fall under the generic Bourgogne AOC, which can be produced by over 350 individual villages across the region. As with Bourgogne Blanc and Bourgogne Rosé, this is a very general appellation and thus is hard to pinpoint any specific characteristics of the wine as a whole, due to the huge variety of wines produced.

Around 4,600 acres of land across Burgundy are used to produce Bourgogne Rouge, which is around twice as much as is dedicated towards the production of generic whites.

Pinot Noir is the primary grape used in Bourgogne Rouge production, although Chardonnay, Pinot Blanc, Pinot Gris and in Yonne, César grapes are all also permitted to make up the rest of the wine. These wines tend to be focused and acidic, with the fruit less cloying than in some New World wines also made from Pinot Noir, and they develop more floral notes as they age.

Although an entry-level wine, some Bourgogne Rouges can be exquisite depending on the area and producer, and yet at a very affordable price.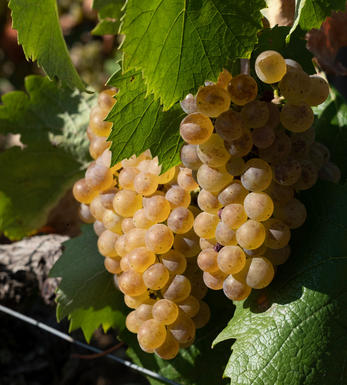 Aligoté
A grape that was first recorded in Burgundy in the 18th century and is still planted almost exclusively there, though there are limited plantings in Bulgaria, Moldavia and even California. It is a moderate-yielding grape that tends to perform best on south-east facing slopes and in warm, dry years.
For your Burgundian vigneron, Aligoté is not nearly as profitable to grow as Chardonnay - consequently it tends to be relegated to lower quality vineyards. In the wrong hands and in the wrong sites it can produce thin, raspingly acidic wines that are remarkably undistinguished. However the best growers produce balanced examples with nutty and citrus hints which are most appealing to drink. The best Aligoté wines traditionally come from Bouzeron in the Côte Chalonnaise. Along with blackcurrant liqueur, it is the key ingredient of Kir.