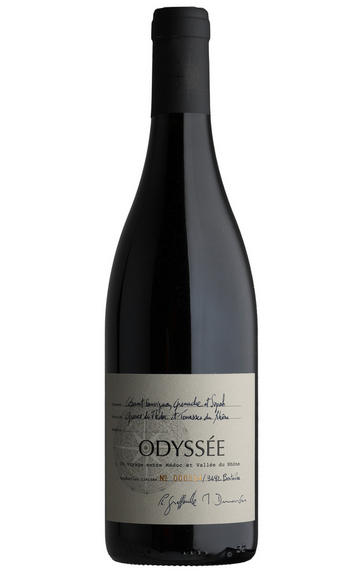 2019 Pierre Graffeuille, Odyssée, Vin de France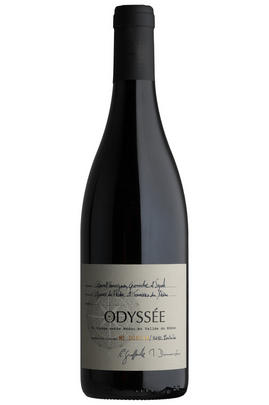 Critics reviews
Milk chocolate cherry notes on the nose, ripe and welcoming. Supple, ample and fresh, this has nice definition on the palate with a bitter orange, dark chocolate and savoury garrigue herbal aspect coming through. It's still quite angular with edges of sweet spice, liquorice and toasted wood coming through but I like the confidence. It's full and bold, powerful but delivered with a controlled touch. The alcohol and wood stand out a touch and just mark the finish though there is nice tension and precision throughout. Made from 55% Cabernet Sauvignon from the Médoc (harvest from 25/9 to 8/10), 25% Grenache from the Southern Rhône (harvest from 17/9 to 19/9) and 20% Mourvèdre from the Southern Rhône (harvest from 19/9 to 21/9).
Drink 2025 - 2035
Georgina Hindle, Decanter.com (Aug 2022) Read more
Now in its 5th vintage, since the inaugural 2015, this Rhone-Bordeaux blend (bottled as Vin de France) from Mathieu Dumarcher and Pierre Graffeuille is one to look out for. Savoury garrigue, redcurrant and blackberry character, touch of heat on the finish but balanced out by spice and tar. Thoroughly enjoyable, with Cabernet Sauvignon from the gravel soils of the Médoc, blended with Grenache and Syrah from pebbles and clay-limestone soils of Châteauneuf-du-Pape and Gigondas.
Drink 2025 - 2038
Jane Anson, janeanson.com (Jun 2022) Read more
About this WINE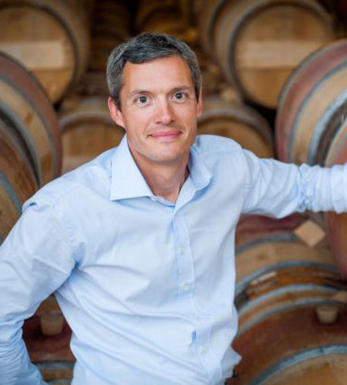 Pierre Graffeuille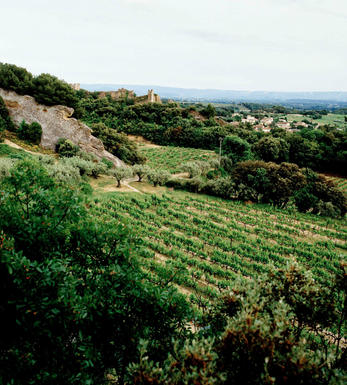 France
Despite their own complacency, occasional arrogance and impressive challenges from all-comers, France is still far and away the finest wine-producing nation in the world and its famous regions – Bordeaux, Burgundy, Champagne, Loire, Rhône, Alsace and increasingly Languedoc Roussillon – read like a who's who of all you could want from a wine. Full-bodied, light-bodied, still or fizzy, dry or sweet, simple or intellectual, weird and wonderful, for drinking now or for laying down, France's infinitesimal variety of wines is one of its great attributes. And that's without even mentioning Cognac and Armagnac.
France's grape varieties are grown, and its wines emulated, throughout the world. It also brandishes with relish its trump card, the untranslatable terroir that shapes a wine's character beyond the range of human knowledge and intervention. It is this terroir - a combination of soil and microclimate - that makes Vosne-Romanée taste different to Nuits-St Georges, Ch. Langoa Barton different to Ch. Léoville Barton.
France is a nation with over 2,000 years of winemaking, where the finest grapes and parcels of land have been selected through centuries of trial and error rather than market research. Its subtleties are never-ending and endlessly fascinating. Vintage variation is as great here as anywhere – rain, hail, frost and, occasionally, burning heat can ruin a vintage. Yet all this creates interest, giving the wines personality, and generating great excitement when everything does come together.

However, this is not to say that French wine is perfect. Its overall quality remains inconsistent and its intricate system of classification and Appellation d'Origine Contrôlée (AOC) based on geography as opposed to quality is clearly flawed, sometimes serving as a hindrance to experimentation and improvement.

Nevertheless, the future is bright for France: quality is better than ever before – driven by a young, well-travelled and ambitious generation of winemakers – while each year reveals new and exciting wines from this grand old dame.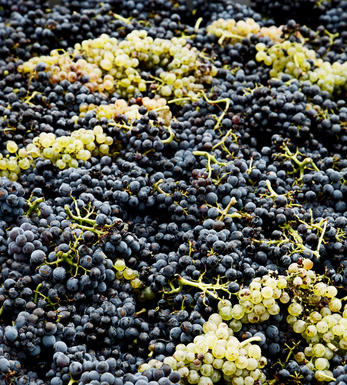 Syrah & Merlot
Merlot and Shiraz (Syrah) represent two of the most popular and prolific red wine varieties in worldwide wine production. Both grapes are grown in almost every wine-producing country, from France, Italy to Chile, to Australia and South Africa and can be blended or made into single varietal wines.

Merlot is supple, soft and round, with a velvety mouthfeel, while Shiraz is full-bodied, bold, powerfu wine with earthy, spicy qualities and more masculine character. The two grapes complement each other in the blend.