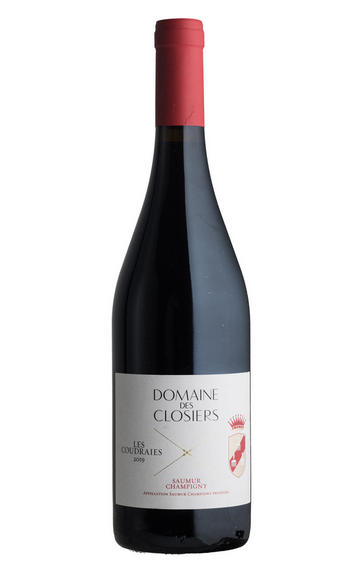 2019 Saumur-Champigny, Les Coudraies, Domaine des Closiers, Loire
Prices start from £28.00 per bottle (75cl).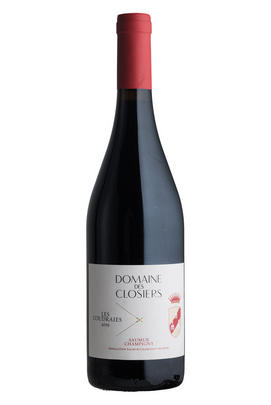 Critics reviews
Jancis Robinson MW
16.5/20
Deep crimson. Lots of fruit and a little chew – and lots of vitality. Great taffeta texture. Would be a gem to find in Paris, where so much Saumur-Champigny is sold.
Drink 2023 - 2029
Jancis Robinson MW, JancisRobinson.com (September 2023)
About this WINE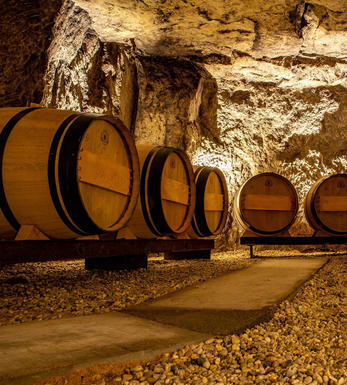 Domaine des Closiers
Located in Parnay, at the heart of Saumur-Champigny, Domaine des Closiers has just gone through one of the most exciting rebirths in the region. Leaving a lifetime of consultancy behind him, Anatole de la Brosse decided to make a U-turn in his career and strive to become the best winemaker he could possibly be. This brought him to acquire Domaine des Closiers in 2019.
From the get-go, he heavily invested in the winery and vineyards, transforming his 15 hectares of vineyards to organic and introducing biodynamic practices. Anatole has the luxury of having some of Loire's great vignerons helping him in this transformation. Indeed, Michel Chevré (Clos de l'Ecotard) and Nady Foucault (Clos Rougeard) are consulting Anatole on his vineyard conversion and winemaking elevage. Anatole truly believes in nature doing its work with as little intervention from humans as possible - vines need to listen to their ecosystem, and humans have nothing to say about it – that's the philosophy behind the estate.
The range is 95% focused on Cabernet Franc expressed through three different cuvees – Les Closiers, Les Coudraies, and his top wine Trezelliers. Anatole also has some Chenin planted, which can be found in tiny quantities through his cuvee Allegory. Many of his peers are dubbing him the next Clos Rougeard, a fascinating project to watch closely in the coming years!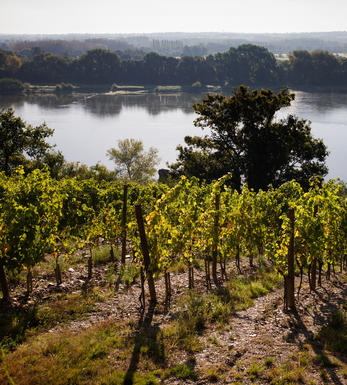 Saumur-Champigny
The Saumur-Champigny wine region is located in the Loire Valley of France, specifically within the Anjou-Saumur area. It is renowned for producing high-quality red wines from Cabernet Franc and has held the prestigious designation of an Appellation d'Origine Contrôlée (AOC) since 1957.
Geographically, the region is situated on the banks of the Loire River, characterized by a diverse terroir that contributes to the unique characteristics of its wines. The vines benefit from a temperate climate influenced by the river, with warm summers and mild winters. The surrounding landscape features limestone slopes and a mix of clay, gravel, and sand soils, providing excellent drainage and ideal conditions for grape cultivation.
The dominant grape variety in Saumur-Champigny is Cabernet Franc, known locally as "Breton." It thrives in the region's terroir and produces red wines renowned for their elegance, finesse, and aromatic complexity. Cabernet Franc from Saumur-Champigny is typically characterized by its vibrant red fruit flavors, including raspberry, red currant, and cherry, along with herbal and floral notes such as violet and graphite.
Winemaking in Saumur-Champigny emphasizes the expression of the grape variety and the unique terroir. Vineyard practices include meticulous grape selection, manual harvesting, and sustainable viticultural techniques. Many producers are also adopting organic and biodynamic farming methods to enhance the quality and authenticity of the wines.
Saumur-Champigny wines are typically aged in various vessels, including stainless steel tanks, oak barrels, or a combination, depending on the winemaker's preferences. The aging process allows the wines to develop further complexity and refine their structure.
These red wines are celebrated for versatility, making them suitable for immediate consumption and aging, and they pair well with various dishes, including roasted meats, game, charcuterie, and cheeses.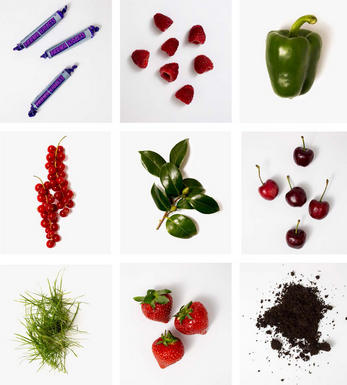 Cabernet Franc
Cabernet Franc is widely planted in Bordeaux and is the most important black grape grown in the Loire. In the Médoc it may constitute up to 15% of a typical vineyard - it is always blended with Cabernet Sauvignon and Merlot and is used to add bouquet and complexity to the wines. It is more widely used in St.Emilion where it adapts well to the cooler and moister clay soils - Cheval Blanc is the most famous Cabernet Franc wine in the world, with the final blend consisting of up to 65% of the grape.
Cabernet Franc thrives in the Loire where the cooler growing conditions serve to accentuate the grape's herbaceous, grassy, lead pencil aromas. The best wines come from the tuffeaux limestone slopes of Chinon and Bourgeil where growers such as Jacky Blot produce intense well-structured wines that possess excellent cellaring potential.