About this WINE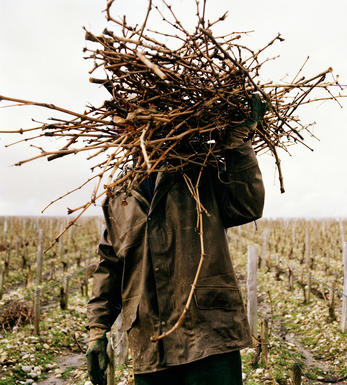 Frédéric Cossard
Frédéric Cossard began his winemaking journey in the late 1990s and has gained a reputation for crafting exceptional wines with minimal intervention.
One of his notable accomplishments is his transition to biodynamic farming methods by embracing biodynamics as a way to work in harmony with nature, focusing on the health of the vineyards and the expression of the grapes. Cossard follows strict organic and biodynamic principles, avoiding synthetic chemicals and herbicides and instead employing natural methods to enhance the biodiversity of his vineyards.
In the cellar, Cossard practices a minimalist approach. He believes in allowing the grapes to express themselves fully, and thus he avoids excessive manipulation during the winemaking process. Cossard often employs whole-cluster fermentation, extended maceration, and ageing in old oak barrels to coax out the grapes' essence gently. The result is wines that showcase the purity of fruit, vibrant acidity, and a unique sense of place.
The wines are produced from various Burgundy appellations. While the focus lies primarily on the Côte de Beaune and the Côte de Nuits, he has also expanded his ventures to the Beaujolais region, producing wines exhibiting the region's distinct character and charm.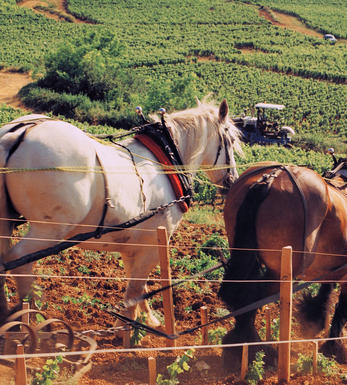 Nuits-Saint-Georges
Originally known as Nuits, or even Nuits-sous-Beaune, the town was happy to add the name of its finest vineyard, Les St Georges, in the 19th century. There are no Grands Crus, but many fine Premier Cru vineyards, the mayor of the time – Henri Gouges – preferring not to single out any vineyard for the highest status.

The wines of Nuits-St Georges vary according to their exact provenance. Those of the hamlet of Prémeaux, considered to be part of Nuits-St Georges for viticultural purposes, are often on the lighter side.

The richest and most sought-after are those just south of Nuits-St Georges such as Les Vaucrains, Les Cailles and Les St Georges itself. The third sector, including Les Murgers, Les Damodes and Les Boudots are at the Vosne-Romanée end of the village, and demonstrate some of the extra finesse associated with Vosne.

Several domaines (Gouges, Rion, Arlot) now produce a white Nuits-St Georges from Pinot Blanc or Chardonnay.

175 hectares of village Nuits-St Georges
143 hectares of Premier Cru vineyards (20 in all). Best vineyards include Les St Georges, and Clos des Argillières and Clos de la Maréchale in Prémeaux
Recommended producers: Gouges, Rion, Liger Belair, Potel
Recommended restaurant : La Cabotte (small but stylish)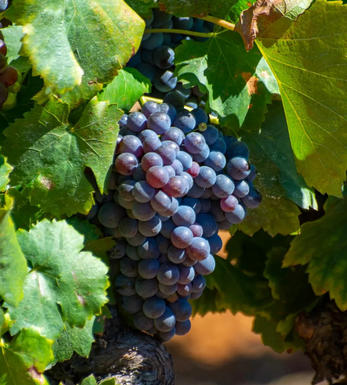 Cinsault
Cinsault (pronounced "sin-so") is a red grape variety known for its versatility and contributions to various wine regions worldwide. It has a rich history, primarily in the Languedoc region of southern France, but it has spread to many other wine-producing areas due to its adaptability to different climates.
Cinsault grapes are medium-sized with thin skins, typically dark blue to black in colour. The vines are hardy and drought-resistant grapevine, making them suitable for warm and arid climates. They are particularly well-suited to Mediterranean regions and thrive in areas with hot summers.
While Cinsault is mainly used in red wine production, it is also sometimes used in rosé wines, adding light and fruity character. It is often blended with other grape varieties to enhance the wine profile.
The variety tends to exhibit a range of flavours, including red berries, cherries, and sometimes a hint of spices. When used in rosé wines, it can bring out more floral and watermelon notes.
Tannins are typically on the lower side, which can make them more approachable and enjoyable in their youth. The variety is often used in blends to soften and round out more tannic grape varieties.
Cinsault has been a key component in traditional blends in southern France, such as in Châteauneuf-du-Pape wines. Over time, it has gained popularity in other wine regions as winemakers recognize its potential for producing high-quality wines.