About this WINE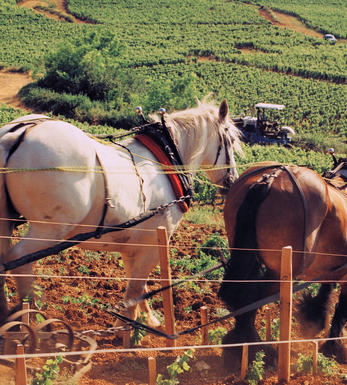 Nuits Saint Georges
Originally known as Nuits, or even Nuits-sous-Beaune, the town was happy to add the name of its finest vineyard, Les St Georges, in the 19th century. There are no Grands Crus, but many fine Premier Cru vineyards, the mayor of the time – Henri Gouges – preferring not to single out any vineyard for the highest status.

The wines of Nuits-St Georges vary according to their exact provenance. Those of the hamlet of Prémeaux, considered to be part of Nuits-St Georges for viticultural purposes, are often on the lighter side.

The richest and most sought-after are those just south of Nuits-St Georges such as Les Vaucrains, Les Cailles and Les St Georges itself. The third sector, including Les Murgers, Les Damodes and Les Boudots are at the Vosne-Romanée end of the village, and demonstrate some of the extra finesse associated with Vosne.

Several domaines (Gouges, Rion, Arlot) now produce a white Nuits-St Georges from Pinot Blanc or Chardonnay.

175 hectares of village Nuits-St Georges
143 hectares of Premier Cru vineyards (20 in all). Best vineyards include Les St Georges, and Clos des Argillières and Clos de la Maréchale in Prémeaux
Recommended producers: Gouges, Rion, Liger Belair, Potel
Recommended restaurant : La Cabotte (small but stylish)