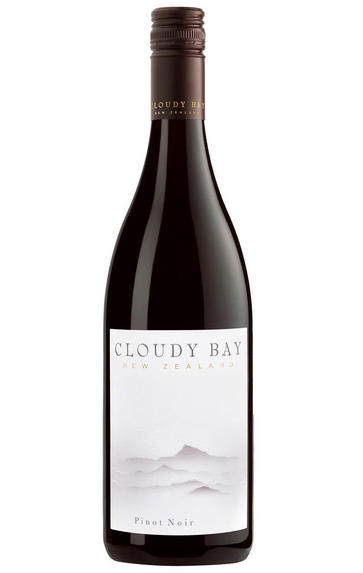 2020 Cloudy Bay, Pinot Noir, Marlborough, New Zealand
Prices start from £264.00 per case
About this WINE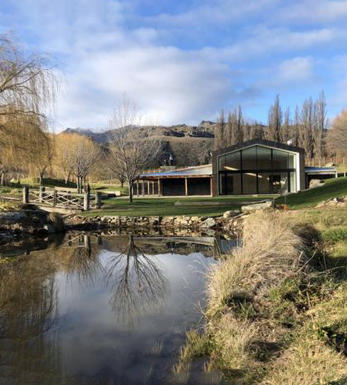 Cloudy Bay
Established in 1985, Cloudy Bay is pivotal in thrusting New Zealand's Marlborough region into the global limelight of winemaking excellence. Nestled within the picturesque Wairau Valley, gracing the northern expanse of New Zealand's South Island, this estate basks in the embrace of a cool climate and optimal grape-growing conditions.
The visionary behind Cloudy Bay's inception is Australian winemaker David Hohnen. Drawing inspiration from the bay that graces the vineyard's eastern edge, he orchestrated the debut of Cloudy Bay's inaugural vintage of Sauvignon Blanc in the very same year of its establishment.
Infused with an unwavering commitment to sustainable viticulture practices and meticulous vineyard stewardship, Cloudy Bay remains a master in crafting peerless Sauvignon Blanc wines. As the passage of time unfurled, their repertoire flourished, embracing an array of varietals, including Chardonnay and Pinot Noir.
LVMH (Moët Hennessy Louis Vuitton) acquired Cloudy Bay from its original owner, the Australian winery Cape Mentelle. Cape Mentelle was part of the Estate Brands group before LVMH acquired the entire Estate Brands portfolio, including Cloudy Bay, in the early 2000s.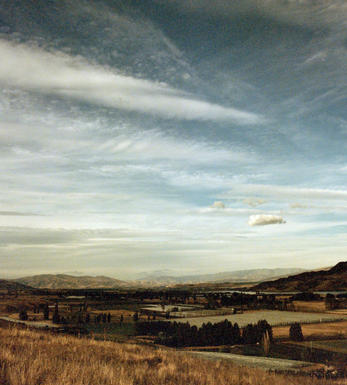 Marlborough
New Zealand's answer to Napa Valley, Marlborough is a veritable engine room that in 2006 accounted for 47 percent (10,419 hectares) of the country's vines, and over 60 percent of its production, even though it is home to just 20 percent of the nation's 530 wineries. Around 76 percent of the vineyards are planted with Sauvignon Blanc.
Located on the north-easterly tip of South Island at a latitude of 41.3 degrees South, the Marlborough flats are protected from the tropical north-westerlies by the Richmond Ranges, separating Marlborough from Nelson. It is similarly protected from the frost-bearing Antarctic south-easterlies racing up the eastern coastline by the Kaikoura Ranges. The region consequently experiences low rainfall, together with high sunshine hours and a significant diurnal shift between day and night temperatures, thus preserving the aromatics.
The Marlborough viticultural zone, now being delineated, actually consists of three sub-regions: the fertile, alluvial soils of the Wairau Valley on the northern side (site of the original Marlborough settlement in 1880, and subsequently to Montana in 1973) is constantly fed by a subterranean aquifer, resulting in an easy, tutti-frutti style of Sauvignon Blanc best exemplified by Hunters wine.
The Southern Valleys zone on the opposite side of the Valley comprise drier, stonier, poorer soils and clay knolls (such as those of the Brancott Valley), delivering a fuller, more structured, defined, gooseberry and limey Sauvignon Blanc with more bite and poise; Cloudy Bay (who put the region on the world map in 1985), Dog Point, Isabel Estate and the Winegrowers of Ara all inhabit this stretch of the Valley.
Lastly there's the Awatere Valley, which is located across the Kaikouras on ancient black volcanic soils amid a cooler climate, with harvests often running two weeks behind those in the Wairau Valley; the Awatere style of Sauvignon Blanc is peachier and richer than elsewhere, with Vavasour a fine example.

Although most wines are vinified in stainless steel and released within 12 months of the harvest, some enterprising growers are trialling the use of oak barrels, especially when vinifying superior parcels of hand-harvested fruit. Dog Point Section 94 is one such wine.

The region is also home to the country's small sparkling-wine industry, employing the traditional method to vinify Pinot Noir and Chardonnay. Some producers have sought to diversify into still Pinot Noir production, whilst using an inappropriate Swiss clone. A glance at what's been happening in Central.Otago and in Martinborough, however, has persuaded those serious producers to plant a greater selection of clones, notably 667, 777, Abel and 115, as well as the common Pommard (UCD 5) and 10/5. The result has been a shift from the classic Marlborough Pinot Noir spicy red fruit with its almost Côte de Beaune character towards a fuller, fleshier, smokier, black cherry Côte de Nuits style.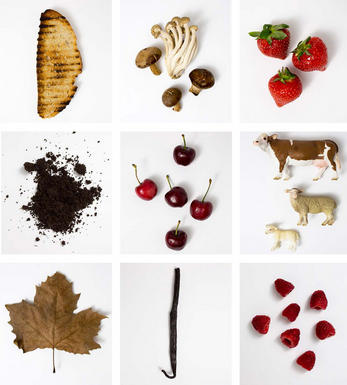 Pinot Noir
Pinot Noir is probably the most frustrating, and at times infuriating, wine grape in the world. However when it is successful, it can produce some of the most sublime wines known to man. This thin-skinned grape which grows in small, tight bunches performs well on well-drained, deepish limestone based subsoils as are found on Burgundy's Côte d'Or.

Pinot Noir is more susceptible than other varieties to over cropping - concentration and varietal character disappear rapidly if yields are excessive and yields as little as 25hl/ha are the norm for some climats of the Côte d`Or.
Because of the thinness of the skins, Pinot Noir wines are lighter in colour, body and tannins. However the best wines have grip, complexity and an intensity of fruit seldom found in wine from other grapes. Young Pinot Noir can smell almost sweet, redolent with freshly crushed raspberries, cherries and redcurrants. When mature, the best wines develop a sensuous, silky mouth feel with the fruit flavours deepening and gamey "sous-bois" nuances emerging.
The best examples are still found in Burgundy, although Pinot Noir`s key role in Champagne should not be forgotten. It is grown throughout the world with notable success in the Carneros and Russian River Valley districts of California, and the Martinborough and Central Otago regions of New Zealand.