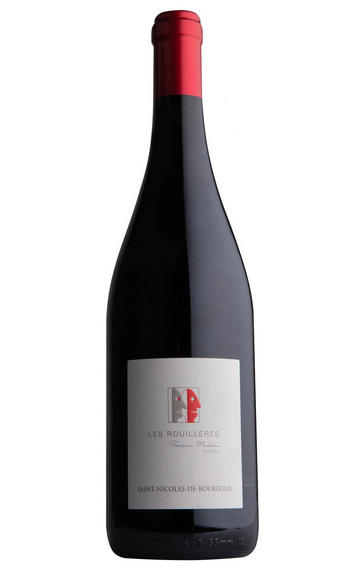 2020 St Nicolas de Bourgueil, Les Rouillères, Frédéric Mabileau, Loire
Prices start from £19.50 per bottle (75cl).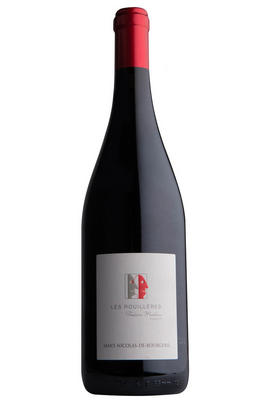 Critics reviews
Rebecca Gibb MW, Vinous
87-89/100
The 2020 Saint-Nicolas de Bourgueil Les Rouillères is rather reductive at this stage, but I am tasting this a year before it is due to be bottled. The sandy/gravel plot provides a bright, supple and joyful style of wine. It's all crunchy red fruits and violets with no oak in sight, allowing the fruit to shine. Fleshy, attractive and hugely drinkable. One for enjoying in youth.
Drink 2021 - 2026
Rebecca Gibb MW, vinous.com (Oct 2021) Read more
About this WINE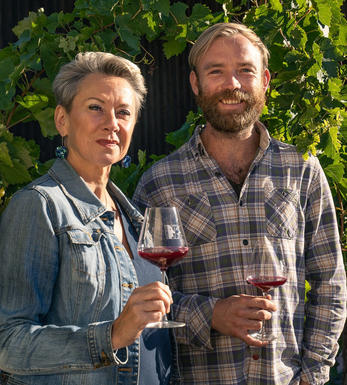 Frédéric Mabileau
On the eve of the 2020 harvest, Frédéric Mabileau tragically died in a light aircraft accident. The locals rallied around to help with picking that vintage and his sons – Rémy, who had been working by his side for several years, and Charly, who was running a restaurant in Bordeaux – along with Frédéric's wife, Nathalie, took over the reins permanently. Based in the village of Saint-Nicolas-De-Bourgueil, the Mabileau vision of biodynamic and organic viticulture continues, along with the spirit of Frédéric's inexhaustible enthusiasm for experimentation and progressiveness. For Frédéric, the choice to farm biodynamically was not as an end in itself: instead it allowed the wines to reflect the terroir more effectively. This means no yeasts are added in the cellar but a reliance on naturally occurring yeasts to start fermentation. In their view this enhances the "sense of place" of these wines. An ambitious new cellar project was completed in 2020, and in 2019 they acquired a parcel of Chenin Blanc in Montsoreau, on a 30% slope overlooking the Loire. For anyone visiting the Loire Valley, they have a tasting room and have also recently opened a restaurant, Chez Odette, in the village of Saint-Nicolas-De-Bourgueil.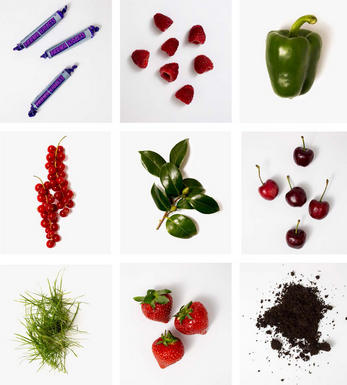 Cabernet Franc
Cabernet Franc is widely planted in Bordeaux and is the most important black grape grown in the Loire. In the Médoc it may constitute up to 15% of a typical vineyard - it is always blended with Cabernet Sauvignon and Merlot and is used to add bouquet and complexity to the wines. It is more widely used in St.Emilion where it adapts well to the cooler and moister clay soils - Cheval Blanc is the most famous Cabernet Franc wine in the world, with the final blend consisting of up to 65% of the grape.
Cabernet Franc thrives in the Loire where the cooler growing conditions serve to accentuate the grape's herbaceous, grassy, lead pencil aromas. The best wines come from the tuffeaux limestone slopes of Chinon and Bourgeil where growers such as Jacky Blot produce intense well-structured wines that possess excellent cellaring potential.