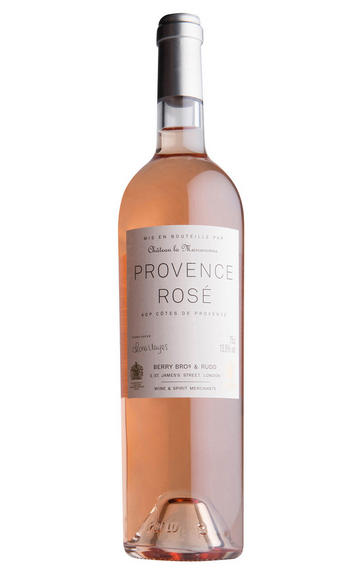 2020 Berry Bros. & Rudd Provence Rosé by Château la Mascaronne
Prices start from £150.00 per case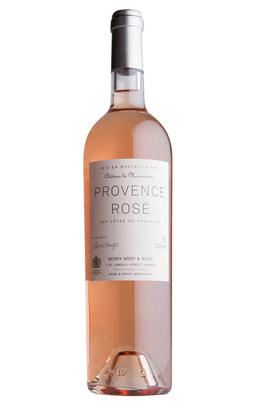 About this WINE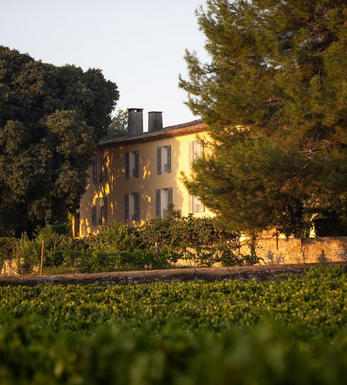 Chateau La Mascaronne
Chateau Mascaronne is located in rolling hills just outside the Medieval village of Le Luc. It lies half way between the Provencal towns of Brignoles and Fréjus, with St Tropez to the south-east and Chateau Miraval close by. I mention Miraval because it used to be owned by Tom Bove, who subsequently bought Mascaronne in 1999, devoting a great deal of time and expat rigour to the cultivation of its wild charms, somewhat in the manner of a Russell Crowe film or a Peter Mayle book. Tom sold Miraval in 2012, allowing current owners Brad Pitt and Angelina Jolie to build a global brand onto the foundation of his brilliant efforts in the vineyards. Mr Bove is not, however, averse to marketing opportunities himself; in the late 1970s he released a wine called Pink Floyd, a rosé naturally enough, to celebrate the that the eponymous rock group had recorded part of their album 'The Wall' there. Terraces rather than walls adorn the pretty vineyards now…

Mascaronne has, if anything, even better terroir, tough and rocky and dramatically difficult to cultivate. The winemaker Nathalie Longefay is particularly keen on indigenous varietals for the white and rosés ( with Grenache, Cinsault and Rolle to the fore) but broadens the perspective a little for the reds, which are here dominated by Cabernet Sauvignon, Mourvèdre, Syrah and Grenache. The local geological profile is dominated by rock (and Rolle), much of which has been painstakingly excavated to plant the vines; the average altitude is around 300 metres. All of the fruit is domaine-sourced and estate-bottled. The wines are organic, limited in production and uniformly excellent.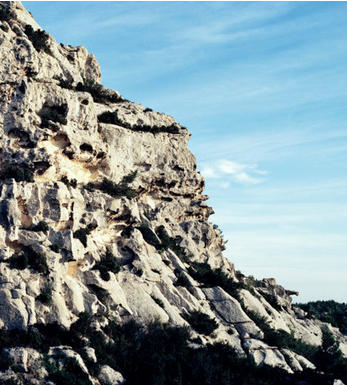 Provence
The Roman poet Martial once condemned the wines of Provence's capital Marseilles as "terrible poisons, and never sold at a good price". Fortunately, this harrowing proclamation was born of envy.

Quite how long winemaking has been going on in Provence is a matter of historical debate, but it is thought that it dates back as far as the Greek founding of Massilia (now Marseilles) in 600 BC.

Although Rome tried to curtail the production of wine here so as to favour exports of Italian goods throughout the Empire, soldiers retiring from the legions undermined them by privately continuing to grow grapes in this area of France they called Provincia Nostra ('our province').
Like other areas in the Mediterranean, Provence has played host to a series of cultures during its history, and each one has added its own touch to the region's winemaking, particularly in terms of grape varieties. Simply listing some of the grapes found in the province gives a good idea of this variance, as they include Carignan, Cinsault, Grenache (the most planted), Ugni Blanc, Clairette, the indigenous Calitor, Barbaroux, Rolle (Vermentino) and Sémillon, amongst others.

Provence, to the east of Languedoc-Rousillon,is blessed with a Mediterranean climate, entailing warm summers and mild winters. With an annual average of up to 3,000 hours, excessive sun is a concern for many vines. Fortunately the heat is alleviated by the northerly mistral wind, and the risk of fungal diseases is minimal – which makes Provence suitable for organic viticulture.
The region is predominantly known for its rosé wines, which account for over half of Provençal production and are usually dry. The tiny enclave of Cassis stands out as a predominantly white wine region.
Provence's Appellations d'Origine Contrôlée (AOC) are:
Vin de pays is also produced throughout the region.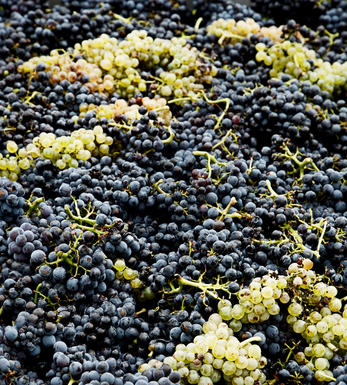 Other Varieties
There are over 200 different grape varieties used in modern wine making (from a total of over 1000). Most lesser known blends and varieties are traditional to specific parts of the world.