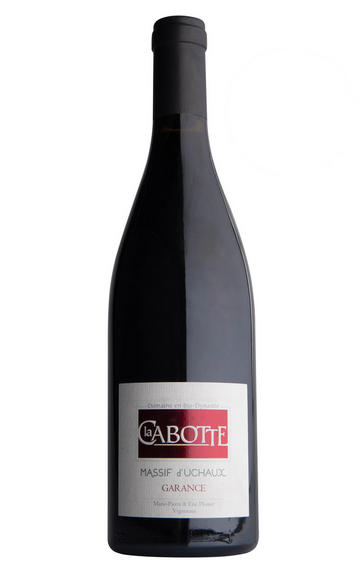 2020 Côtes du Rhône Villages, Massif d'Uchaux Garance, Domaine la Cabotte
Prices start from £19.00 per bottle (75cl).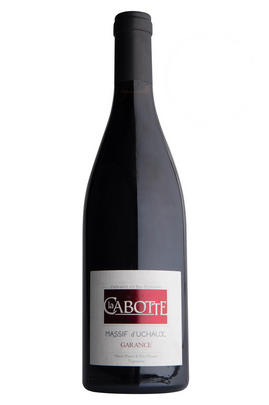 About this WINE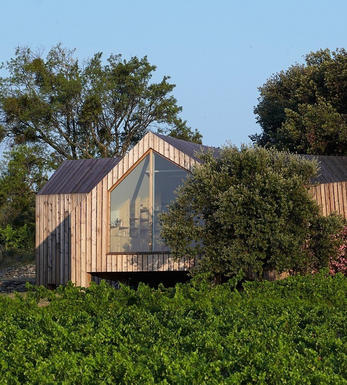 Domaine la Cabotte
Purchased in 1981 and owned by the Plumet family ever since, the domaine has grown from 10 to 30 hectares of vines, with an additional 12 hectares coming on-stream this year, and 1.5 hectares in Châteauneuf-du-Pape. It is certified organic and farmed biodynamically. The mainly limestone and sand soils of the plateau of the Massif d'Uchaux are very poor in nutrients; as such, they are able to produce wines of real finesse and elegance in comparison to those from neighbouring appellations. The Plumet family believe that managing the environment around the vineyard is essential for a site's health – from maintaining their 15 hectares of forest, to regulating water and the influence of wind, to promoting biodiversity. Son Etienne has been firmly part of the team here for the past few years and is taking biodynamic innovations forward with his parents. Across the board, their wines are pure, mineral and fine.
The Colline Blanc and Colline Rouge Côtes du Rhône are from the most recent '21 vintage: one that that Etienne tells us they like a lot – mainly for its fresh, balanced style. Along with "Garance", the delicious Massif d'Uchaux village cuvée, we are delighted to also feature two new '20 wines from this domaine: La Sauvageonne, a 100% Clairette aged in amphorae with superb cellaring potential; and Cabotte's unmissable, 100-year-old-vine Châteauneuf-du-Pape, which is truly exceptional.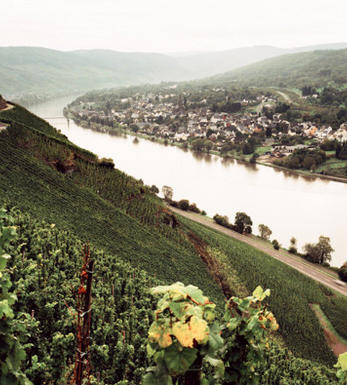 Côtes du Rhône Villages
A clear step up from basic Côtes du Rhône in terms of both quality and price, the Côtes du Rhône Villages appellation covers an area of 5,700 hectares entirely within the Southern Rhône. About 15 percent of the size of its generic counterpart, it offers mostly excellent, very good value wines from all three hues that are more serious, concentrated and interesting.
Red wines dominate, made up of a minimum 50 percent Grenache, at least 20 percent Syrah and Mourvèdre, and no more than 20 percent from 10 other named varieties. Out of 95 communes that are eligible to use the Villages name, the finest 18 of them have the right to append their village name, as long as the wine is exclusively from that commune. The classification is quite fluid though, with Gigondas, Vacqueyras, and Beaumes de Venise and Vinsobres and Rasteau having been upgraded to AOC status, and other villages like Massif d'Uchaux and Plan de Dieu being added.
Best enjoyed from two to 10 years of age, the best wines probably come from Cairanne and Sablet, but all are well worth a look. The whites are rapidly improving and are delicious in their first three years. Rosé wines are made from the same cépage as the reds and are usually very good.
Recommended Producers: Chapoton, Domaine Cros de la Mûre, La Soumade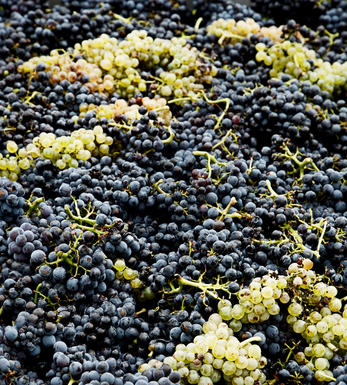 Other Varieties
There are over 200 different grape varieties used in modern wine making (from a total of over 1000). Most lesser known blends and varieties are traditional to specific parts of the world.