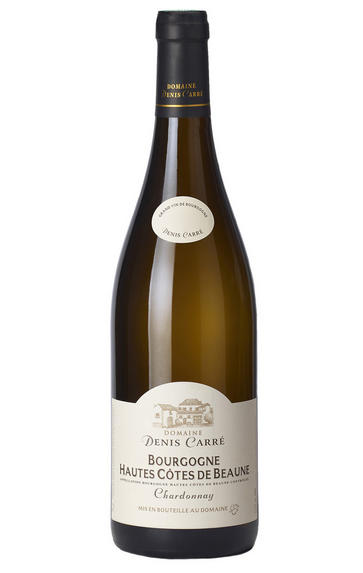 2020 Bourgogne Hautes Côtes de Beaune, Chardonnay, Domaine Denis Carré
Prices start from £22.95 per bottle (75cl).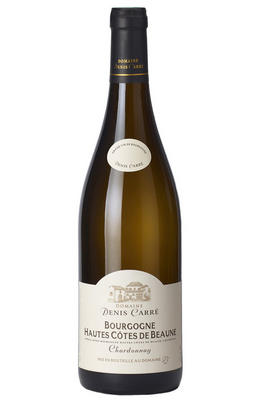 About this WINE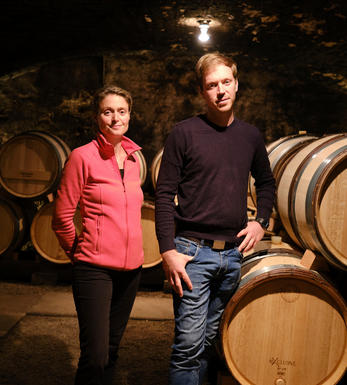 Domaine Denis Carre
Denis Carré did not inherit any vineyards, but – having harvested grapes as a teenager – he decided he wanted to make wine. He began renting vines, initially some Gamay and Pinot for three barrels of Passetoutgrains, while working in a garage in the evenings to fund his winemaking. He and his wife, Bernadette, slowly but surely added to their holdings, and the estate now totals 14 hectares across the Hautes Côtes and Côte de Beaune. Their children, Martial and Gaëtane, have been involved full-time since 2008, and now run the domaine.

Tucked away in Meloisey, in the Hautes Cotes de Beaune, this small family domaine has so far remained relatively under the radar, but the recent change of generation has seen their reputation grow. This is largely thanks to their careful work in the vineyards, which is geared towards achieving the best quality possible, as well as a sensible approach to winemaking, which focuses on producing accessible wines with fresh, clean, fruit profiles. Gaëtane and Martial are thoughtful, energetic and smart, understanding that wine is made to be drunk and enjoyed, and their focus is on making wines that give pleasure when young, but also have the potential to age gracefully. Everything is focused on preserving purity of fruit; a maximum of 25% new oak is used on the top wines, while the Pinot Noir is all de-stemmed, extraction is gentle and bâtonnage is avoided. Many of their parcels are at relatively high altitude, and the cool location of the Hautes Côtes gives their wines real energy and freshness.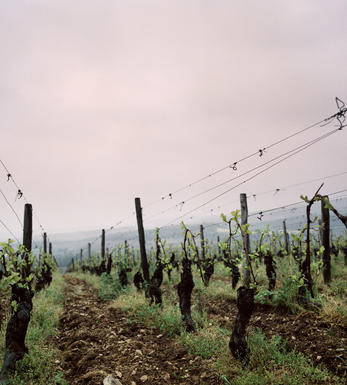 Bourgogne

Bourgogne is of course the original French name of the region that we know as Burgundy, and here the term is used to describe the Bourgogne Appellation, a wide-reaching classification that covers the generic wines produced across the length and breadth of Burgundy that are not represented under area-specific AOCs.

Wines produced under the AOC Bourgogne make up around 53% of Burgundy's output, across the fields of red, white and rosé. Among these there are several other smaller classifications, some simple such as Bourgogne Rouge (generic red Burgundy), others more specific or unusual, such as Bourgogne Passetoutgrains.

Most of these wines represent quite a standard level of quality due to their generic nature, but as with all wine, a combination of the right conditions and careful management by the producer can result in some generic wines surpassing the standards of a poorly-organised Grand Cru.

These wines tend to be simpler offerings; best enjoyed within 3 or so years, and are very reasonably priced compared to their higher-end counterparts. There is a huge variety of wines available: approximately 24 million bottles are produced in over 380 villages across Burgundy each year, and subsequently the range of wine styles is vast, however the usual Burgundy rules apply of reds being comprised of Pinot Noir, and whites from Chardonnay.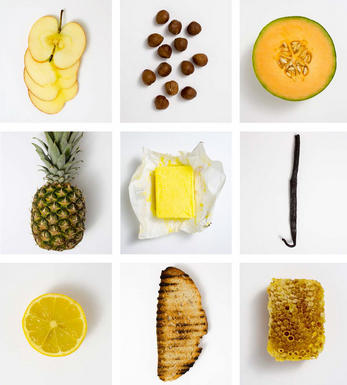 Chardonnay
Chardonnay is the "Big Daddy" of white wine grapes and one of the most widely planted in the world. It is suited to a wide variety of soils, though it excels in soils with a high limestone content as found in Champagne, Chablis, and the Côte D`Or.

Burgundy is Chardonnay's spiritual home and the best White Burgundies are dry, rich, honeyed wines with marvellous poise, elegance and balance. They are unquestionably the finest dry white wines in the world. Chardonnay plays a crucial role in the Champagne blend, providing structure and finesse, and is the sole grape in Blanc de Blancs.
It is quantitatively important in California and Australia, is widely planted in Chile and South Africa, and is the second most widely planted grape in New Zealand. In warm climates Chardonnay has a tendency to develop very high sugar levels during the final stages of ripening and this can occur at the expense of acidity. Late picking is a common problem and can result in blowsy and flabby wines that lack structure and definition.

Recently in the New World, we have seen a move towards more elegant, better- balanced and less oak-driven Chardonnays, and this is to be welcomed.