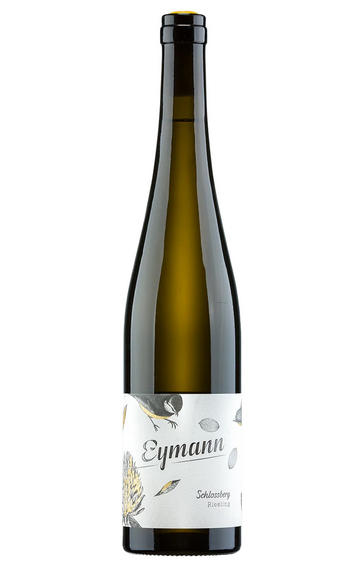 2020 Riesling, Trocken, Schlossberg, Eymann, Pfalz, Germany
Prices start from £45.50 per bottle (75cl).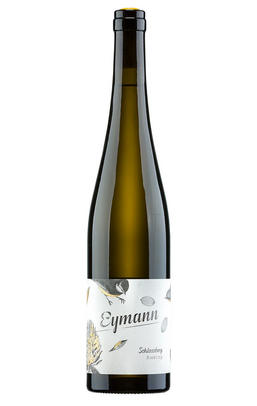 About this WINE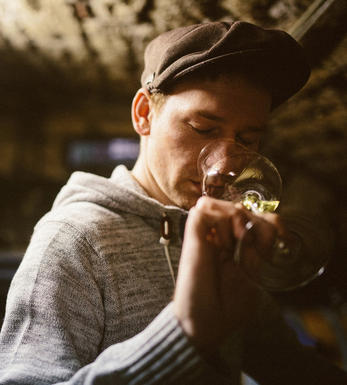 Weingut Eymann
Weingut Eymann winery is located in the Pfalz wine region of Germany and is known for its commitment to organic and biodynamic winemaking practices. The Eymann family has a long history of winemaking, with the estate dating back to 1782. What sets them apart is their dedication to sustainability and environmental responsibility.
The winery's vineyards are certified organic and biodynamic, reflecting their holistic approach to viticulture. These practices prioritize the well-being of the land, resulting in high-quality, terroir-driven wines that truly express the character of the region. Weingut Eymann specializes in Riesling and other grape varieties such as Pinot Noir and Chardonnay. Their wines are celebrated for purity, elegance, and a solid connection to the terroir.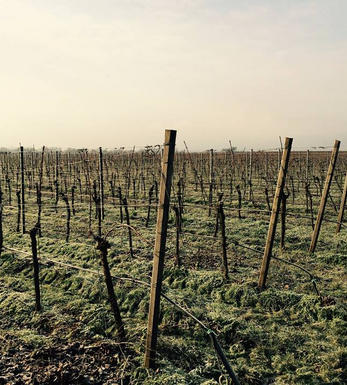 Pfalz
The Pfalz - known as the Rheinpfalz until 1992, and the 'Palatinate' in English - is the second largest wine region in Germany after Rheinhessen and is often the biggest in terms of production. Its temperate climate is the sunniest and driest of all the German wine regions.
The vineyards that make up the Pfalz stretch from the southern limits of Rheinhessen near Worms down to the French border at Wissembourg. Covering a substantial 23,000ha, they follow the contours of the Pfalzer Wald forest for nearly 80 uninterrupted kilometres. 
The Pfalz produces very pleasant, soft, full-bodied white wines with a rich bouquet. There is a staggering 45 white grape varieties grown here but the most common are Riesling (21%) and Müller-Thurgau (21%) with Kerner, Silvaner and Scheurebe also widely found. The Pfalz produces smooth, fruity reds from the local Portugieser and Dornfelder varieties as well as Spätburgunder (Pinot Noir) which accounts for more than 30% of red plantings. The soils vary greatly - from loess and decomposed layered sandstone through to isolated islands of shell limestone, marl, granite, porphyry and clay-slate - and such variation is reflected in the character of the wines.
This is arguably Germany's most exciting, and also most environmentally aware, wine region. Well over 100 estates work in accordance with organic principles and an impressive number of them have fulfilled the stringent criteria for becoming officially certified. Pfalz was also the first German region to have a 'Deutsche Weinstrasse' (German Wine Route) winding its way through its vineyards and villages, and inspired many more. One of the cities along the Weinstrasse is Neustadt, which holds a famous wine festival every October where the German Wine Queen is crowned.
Recommended Producers:  Von Bühl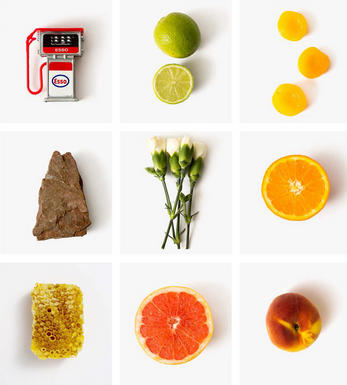 Riesling
Riesling's twin peaks are its intense perfume and its piercing crisp acidity which it manages to retain even at high ripeness levels.
In Germany, Riesling constitutes around 20% of total plantings, yet it is responsible for all its greatest wines. It is planted widely on well-drained, south-facing slate-rich slopes, with the greatest wines coming from the best slopes in the best villages. It produces delicate, racy, nervy and stylish wines that cover a wide spectrum of flavours from steely and bone dry with beautifully scented fruits of apples,apricots, and sometimes peaches, through to the exotically sweet flavours of the great sweet wines.
It is also an important variety in Alsace where it produces slightly earthier, weightier and fuller wines than in Germany. The dry Rieslings can be austere and steely with hints of honey while the Vendages Tardives and Sélection de Grains Nobles are some of the greatest sweet wines in the world.
It is thanks to the New World that Riesling is enjoying a marked renaissance. In Australia the grape has developed a formidable reputation, delivering lime-sherbet fireworks amid the continental climate of Clare Valley an hour's drive north of Adelaide, while Barossa's Eden Valley is cooler still, producing restrained stony lime examples from the elevated granitic landscape; Tasmania is fast becoming their third Riesling mine, combining cool temperatures with high UV levels to deliver stunning prototypes.
New Zealand shares a similar climate, with Riesling and Pinot Gris neck to neck in their bid to be the next big thing after Sauvignon Blanc; perfectly suited is the South Island's Central Otago, with its granitic soils and continental climate, and the pebbly Brightwater area near Nelson. While Australia's Rieslings tend to be full-bodied & dry, the Kiwis are more inclined to be lighter bodied, more ethereal and sometimes off-dry; Alsace plays Mosel if you like.