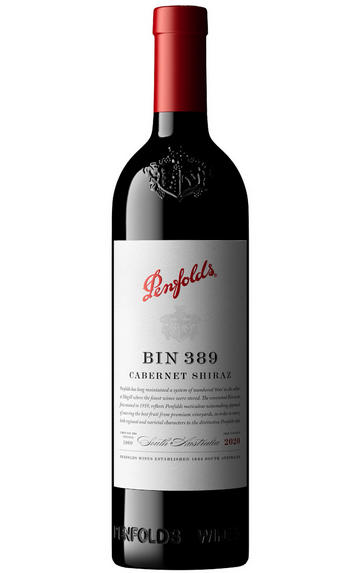 2020 Penfolds, Bin 389 Cabernet Shiraz, Australia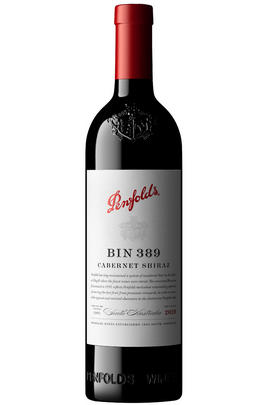 Critics reviews
Jancis Robinson MW
17.5+/20
Looking in on the 389 can be "can be," (she says, parenthetically) a good insight into what we can expect from the upcoming Grange. Now, they are very different wines, no question, however, stylistically they have much in common and the illumination into the season that birthed the wines in each instance. Here, the 2020 Bin 389 Cabernet Shiraz has consummate polish and sleek tannins, imbued as they are with graphite, black tea, licorice and resin. The fruit is pure and black and chewy... gorgeous wine. And it lives for decades. This has always been a collector's dream and continues so through this vintage. Highly recommended.
Drink 2022 - 2047
Erin Larkin, Wine Advocate (Jul 2022)
Jancis Robinson MW
17.5+/20
Intense, 'purple fruit' nose. Sweet start, very winning, more flattering than some of the earlier-poured wines in this tasting. But all this fruit is cocooned inside a firm structure.
Jancis Robinson MW, jancisrobinson.com (Jun 2022)
Very rich, ripe and intense, this has plenty of depth and is one of the strongest statements of Penfolds' house style. Rich vanillin and sweetly spicy American oak on the nose, with chocolate, blueberry, violet, blackberry and iodine notes. The palate delivers quite approachable and supple texture, smoothly fleshy and inviting. Flavors of blackberry, blackcurrant and mulberry abound. Deep and ripe finish with nutty tannins to close. A blend of McLaren Vale, Barossa Valley and Padthaway. Drink or hold. Screw cap.
James Suckling, jamessuckling.com (Jun 2022)
Very deep, saturated red-purple colour, the bouquet is very 389: neither variety dominates and the cabernet component is ripe and of the less-aromatic style. (Very differnt to the Bin 407 cabernet style) Very concentrated and rich, gripping and powerful, with lashings of persuasive tannins and good length. Mouth-coating, tongue gripping tannins, but not unbalanced. A serous red wine indeed. (McLaren Vale, Barossa Valley, Padthaway; 51% cabernet, 49% shiraz)
Huon Hooke, The Real Review (Jun 2022)
About this WINE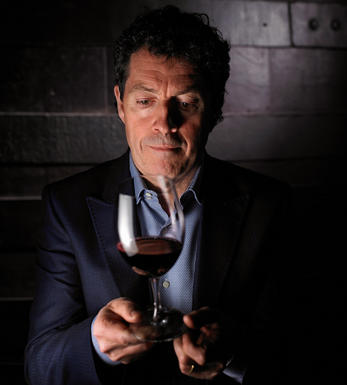 Penfolds
Penfolds enjoys an iconic status that few New World producers have achieved. Established in 1844 at the Magill Estate near Adelaide, it laid the foundation for fine wine production in Australia.

The winemaking team is led by the masterful Peter Gago; it has the herculean task of blending the best wines from a multitude of different plots, vineyards and regions to create a consistent and outstanding range of wines. Its flagship wine, Grange, is firmly established as one of the finest red wines in the world.

Under Gago's stewardship, the Penfolds range has evolved over time. Winemaking has moved away from New World heat and the sort of larger-than-life style that can mask individuality; the contemporary wines instead favour fine balance and typicity for the region or grape.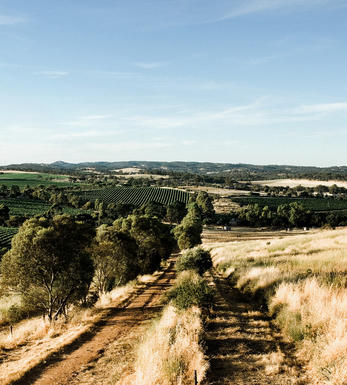 Australia
Australia has come to represent the most 'successful' New World producer to date, the benchmark by which competitor winemaking nations have come to judge themselves. However it's been achieved not without significant cost to an industry that has been forced to consolidate in ever-decreasing circles, in order to keep the wheels from falling off the Brand Australia juggernaut. In 2003-2004, 20 businesses accounted for 86 percent of all production. The prize has been a 24 percent share of the UK market (as well as a rapidly-improving one in the USA), ironically a position it held 'before the Wars' as a supplier of fortified 'Empire wine'.

Commercial viticulture was established during the early part of the 19th century, with South Australia the last to plant in the 1840s before quickly establishing itself as the major source of fortified wine. A post-WWII move towards consumption of still dry table wine, encouraged by the steady stream of immigrants, was accelerated by the introduction of German pressured fermentation vats, stainless-steel and refrigeration units during the 1970s, enabling winemakers to ferment to dryness. At the same time, French barrels made their debut, adding complexity and a premium allure, while fruit from new, cooler areas such as Coonawarra and Padthaway permitted lighter styles to be made.

These seismic improvements were not lost on the UK market, itself in near revolution during the early 1980s as Thatcher's government bounced the economy back to life. With Neighbours dominating the airwaves, supermarkets were given carte blanche to spread far and wide, immediately creating a demand for a new style of wine, namely a 'brand', with consumers only too willing to move from Bulgarian table wine to an Aussie fruit bomb – especially one with an Emu on the label.

The Australians grasped the opportunity, only too willing to supply the right product at the right price, supported by aggressive pricing and discounts. On the supply side, the structure of their industry allowed them to cross-border blend and so maximise production. Corporate consolidation further improved their effectiveness to compete on volume yet has not hitherto allowed them to grow sales value.

Only the ramifications of a current chronic seven-year drought, with saline levels at unprecedentedly high levels and the evaporation of the Murray Darling River (South Australia's only real source of irrigation since viticulture began) to a virtual trickle has prompted the Australian Wine and Brandy Corporation (AWBC) to finally enforce water quotas. Yet even when an oversupply still exists, key Australian brands are now being obliged to import wine from the likes of Chile to meet demand; 40 percent of wineries are running at a loss, largely as a result of over-capitalisation.

Meanwhile there's a significant minority of winegrowers making regionally expressive, terroir wines of real distinction clamouring to make themselves heard; unfortunately it is the corporates that control how the marketing budget is spent, the 'big five' comprising Fosters Wine Estates (Wolf Blass, Penfolds, Rosemount Estate, Lindemans), Hardys Wine Co. (Banrock Station, Leasingham), Orlando Wines (Jacob's Creek), Australian Vintage Ltd (McGuigan Wines, Tempus Two, Miranda), and Casella (Yellow Tail). Maybe global warming will have the final say.

Though blending away regional differences has essentially been key to Australia's brands competing, there is a range of regional styles that's clearly defined and demanding recognition, notably Barossa Valley Shiraz, Eden Valley Riesling, McLaren Vale Shiraz and Cabernet Sauvignon, Langhorne Creek Cabernet Sauvignon, Coonawarra Cabernet Sauvignon, Wrattonbully Cabernet Sauvignon, Clare Valley Riesling, Adelaide Hills Chardonnay, Yarra Valley Pinot Noir, Hunter Valley Semillon, and Margaret River and Great Southern Cabernet Sauvignon.
Climatically the continent could be divided into two: a tropical weather pattern affecting New South Wales and the north, while the southern half of the country – covering the key viticultural states of Western and Southern Australia, Victoria and Tasmania – enjoys a less extreme band of warm to hot weather oscillating between 25 and 35 Celsius. Yet without the cool oceans enjoyed by California or the mountain ranges of Italy, the climate does not benefit from significant diurnal shifts in temperature, between day and night. There are, however, notable cooler spots such as Barossa Valley, Clare Valley, Eden Valley, Coonawarra, Wrattonbully, Adelaide Hills, Macedon Ranges, Yarra Valley and Tasmania. Relatively high humidity (around 55 percent) seems to be a prerequisite for successful photosynthesis in these climes.
Of the 167,000 ha producing 14.3hl of wine in 2005, the state of South Australia accounts for 43 percent of the vineyard area (ie Riverland, Barossa Valley, McLaren Vale); New South Wales, 24 percent (Riverina, Murray Darling, Hunter Valley); Victoria, 23 percent (Heathcote, Swan Hill, Yarra Valley); and Western Australia just 8 percent (Margaret River, Great Southern).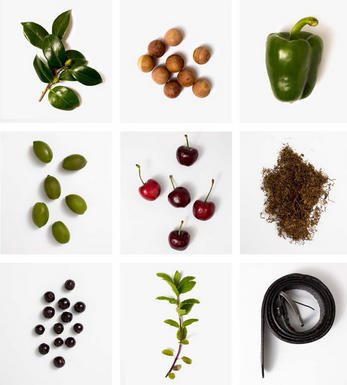 Cab.Sauvignon
The most famous red wine grape in the world and one of the most widely planted.
It is adaptable to a wide range of soils, although it performs particularly well on well-drained, low-fertile soils. It has small, dusty, black-blue berries with thick skins that produce deeply coloured, full-bodied wines with notable tannins. Its spiritual home is the Médoc and Graves regions of Bordeaux where it thrives on the well-drained gravel-rich soils producing tannic wines with piercing blackcurrant fruits that develop complex cedarwood and cigar box nuances when fully mature.
The grape is widely planted in California where Cabernet Sauvignon based wines are distinguished by their rich mixture of cassis, mint, eucalyptus and vanilla oak. It is planted across Australia and with particular success in Coonawarra where it is suited to the famed Terra Rossa soil. In Italy barrique aged Cabernet Sauvignon is a key component in Super Tuscans such as Tignanello and Sassicaia, either on its own or as part of a blend with Sangiovese.