 2020 Blank Canvas, Reed Vineyard Chardonnay, Marlborough, New Zealand
Prices start from £225.00 per case About this WINE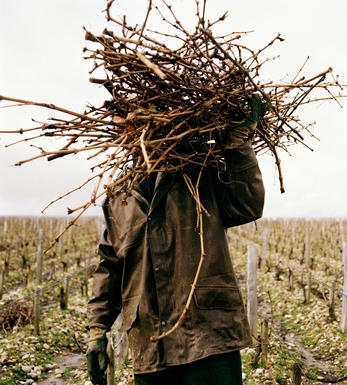 Blank Canvas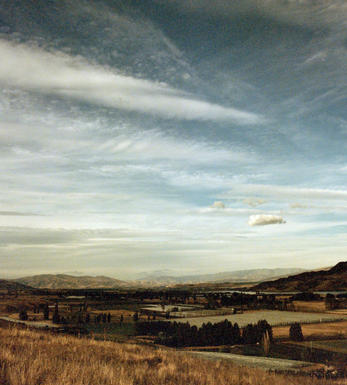 Marlborough
New Zealand's answer to Napa Valley, Marlborough is a veritable engine room that in 2006 accounted for 47 percent (10,419 hectares) of the country's vines, and over 60 percent of its production, even though it is home to just 20 percent of the nation's 530 wineries. Around 76 percent of the vineyards are planted with Sauvignon Blanc.
Located on the north-easterly tip of South Island at a latitude of 41.3 degrees South, the Marlborough flats are protected from the tropical north-westerlies by the Richmond Ranges, separating Marlborough from Nelson. It is similarly protected from the frost-bearing Antarctic south-easterlies racing up the eastern coastline by the Kaikoura Ranges. The region consequently experiences low rainfall, together with high sunshine hours and a significant diurnal shift between day and night temperatures, thus preserving the aromatics.
The Marlborough viticultural zone, now being delineated, actually consists of three sub-regions: the fertile, alluvial soils of the Wairau Valley on the northern side (site of the original Marlborough settlement in 1880, and subsequently to Montana in 1973) is constantly fed by a subterranean aquifer, resulting in an easy, tutti-frutti style of Sauvignon Blanc best exemplified by Hunters wine.
The Southern Valleys zone on the opposite side of the Valley comprise drier, stonier, poorer soils and clay knolls (such as those of the Brancott Valley), delivering a fuller, more structured, defined, gooseberry and limey Sauvignon Blanc with more bite and poise; Cloudy Bay (who put the region on the world map in 1985), Dog Point, Isabel Estate and the Winegrowers of Ara all inhabit this stretch of the Valley.
Lastly there's the Awatere Valley, which is located across the Kaikouras on ancient black volcanic soils amid a cooler climate, with harvests often running two weeks behind those in the Wairau Valley; the Awatere style of Sauvignon Blanc is peachier and richer than elsewhere, with Vavasour a fine example.

Although most wines are vinified in stainless steel and released within 12 months of the harvest, some enterprising growers are trialling the use of oak barrels, especially when vinifying superior parcels of hand-harvested fruit. Dog Point Section 94 is one such wine.

The region is also home to the country's small sparkling-wine industry, employing the traditional method to vinify Pinot Noir and Chardonnay. Some producers have sought to diversify into still Pinot Noir production, whilst using an inappropriate Swiss clone. A glance at what's been happening in Central.Otago and in Martinborough, however, has persuaded those serious producers to plant a greater selection of clones, notably 667, 777, Abel and 115, as well as the common Pommard (UCD 5) and 10/5. The result has been a shift from the classic Marlborough Pinot Noir spicy red fruit with its almost Côte de Beaune character towards a fuller, fleshier, smokier, black cherry Côte de Nuits style.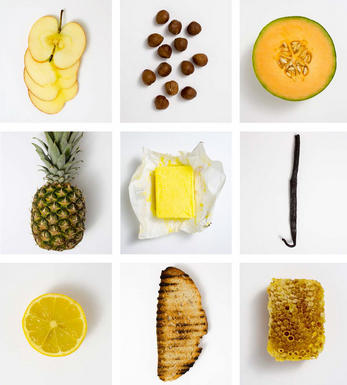 Chardonnay
Chardonnay is often seen as the king of white wine grapes and one of the most widely planted in the world It is suited to a wide variety of soils, though it excels in soils with a high limestone content as found in Champagne, Chablis, and the Côte D`Or.

Burgundy is Chardonnay's spiritual home and the best White Burgundies are dry, rich, honeyed wines with marvellous poise, elegance and balance. They are unquestionably the finest dry white wines in the world. Chardonnay plays a crucial role in the Champagne blend, providing structure and finesse, and is the sole grape in Blanc de Blancs.
It is quantitatively important in California and Australia, is widely planted in Chile and South Africa, and is the second most widely planted grape in New Zealand. In warm climates Chardonnay has a tendency to develop very high sugar levels during the final stages of ripening and this can occur at the expense of acidity. Late picking is a common problem and can result in blowsy and flabby wines that lack structure and definition.

Recently in the New World, we have seen a move towards more elegant, better- balanced and less oak-driven Chardonnays, and this is to be welcomed.