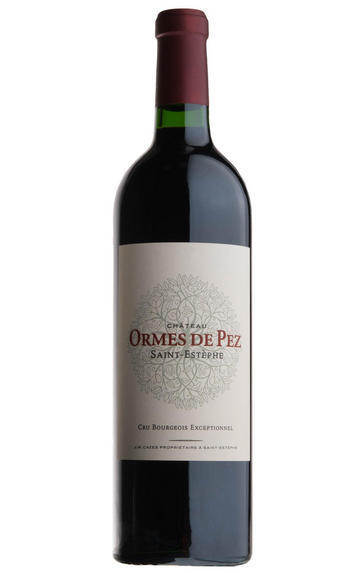 2021 Château Ormes de Pez, St Estèphe, Bordeaux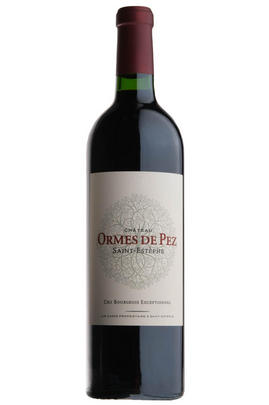 About this WINE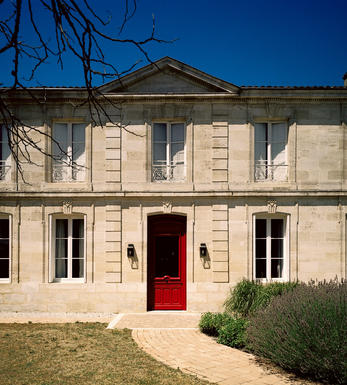 Chateau Ormes de Pez
Château Les Ormes de Pez is one of St-Estèphe`s leading Cru Bourgeois properties. It was bought by Jean-Charles Cazes in 1936 and is now owned and run by Jean-Michel Cazes. The latter owns Lynch-Bages The estate is located just outside the village of Pez in the northern part of the St-Estèphe commune.
There are 32 hectares of vineyards, which lie on soils rich in gravel on a subsoil of sand and clay. They are planted with 60% Cabernet Sauvignon, 30% Merlot and 10% Cabernet Franc. The grapes are hand-harvested and then fermented in temperature-controlled, stainless steel vats. The wine is then matured in a combination of one and two-year-old barrels from Lynch-Bages.
In the last decade, the wines have become richer and more fruit-driven - selection at harvest has become more rigorous and the proportion of Cabernet Sauvignon in the final blend has been increased. The wines normally require at least 5 years of bottle ageing to show at their best.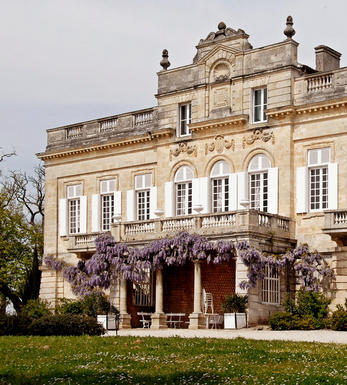 St Estephe
St Estèphe is the northernmost of the most important communes of the Médoc and borders Pauillac on its southernmost border, with only a gully and stream separates it from Ch. Lafite. To the north lies the Bas-Médoc.
St Estèphe is defined by the depth of its gravel, which is ubiquitous but of varying depths and occasionally very shallow, when clay predominates. This keeps the soil cooler and wetter than its counterparts so that the wines can appear fresh in lighter vintages, but superbly successful in hot, dry years.
The best châteaux in the south of the commune have the deepest soil and the thickest gravel. Cos d'Estournel has an exceptional terroir with its vineyards being located on a south-facing ridge of gravel with excellent drainage.
St Estèphe is the least gravelly of main Médoc communes and in the north of the commune the vineyards are heavier and more clay-based leading to a rustic style of wine being produced.
The wines can appear austere in youth with a discernable ferric note at some châteaux, but the best typically display good depth of colour, pronounced acidity an tannins in youth and are exceptionally long-lived. At their best, they are the equal of almost any Bordeaux. The well-regarded St Estèphe co-operative controls the production of about half the appellation.
Recommended Châteaux
Cos (Ch. Cos d'Estournel), Ch. Montrose, Ch. Calon-Ségur, Ch. Lafon-Rochet, Ch. Les Ormes de Pez, Ch. Beau-Site, Ch. Cos Labory, Ch. Phélan-Ségur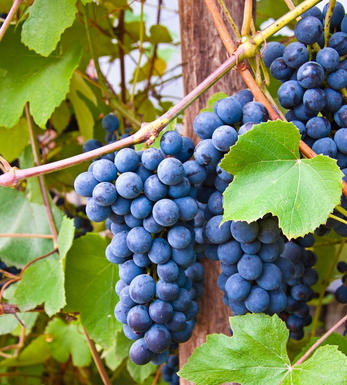 Merlot/Cabernet Franc
Merlot and Cabernet Franc are grape varieties commonly used in Bordeaux-style blends, particularly in the Bordeaux region of France. When these two grapes are blended, they can create a wine that combines the best characteristics of each variety.
Merlot is known for its smoothness, soft tannins, and ripe fruit flavours. It often contributes black cherry, plum, and chocolate flavours to the blend. The grapes are relatively easy to grow and ripen earlier than other Bordeaux varieties, making them versatile for blending.
Cabernet Franc, on the other hand, adds structure, depth, and complexity to the blend. It typically brings aromas of red fruits such as raspberry and strawberry, along with herbal notes like bell pepper and tobacco. These grapes have thinner skins and can be more challenging to cultivate, requiring specific growing conditions to reach their full potential.
When Merlot and Cabernet Franc are combined, the result is a well-balanced wine with various flavours and aromas. The blend often exhibits a Bordeaux wine's medium to full body, along with a smooth texture and moderate tannins. The specific flavour profile can vary depending on the proportions of each grape in the blend and the terroir and winemaking techniques employed.