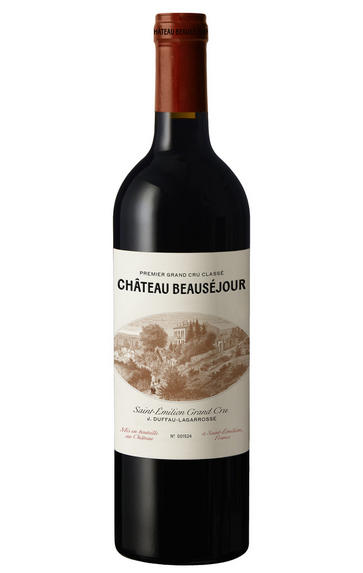 2021 Château Beauséjour Duffau-Lagarrosse, St Emilion, Bordeaux
Prices start from £540.00 per case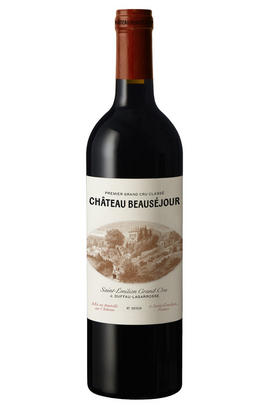 Critics reviews
Neal Martin, Vinous
92-94/100
The 2021 Beauséjour Héritiers Duffau-Lagarrosse was picked from September 13 until October 1–2, the Cabernet Franc later, on October 14, starting around 7:00 am. Mildew reduced the Merlot to 28hL/ha, whereas the Cabernet was cropped around 35hL/ha. This was raised in 58% new oak, Joséphine Duffau being prudent with the level of new wood in order to maintain what she describes as a chalky taste. It has a fragrant bouquet of brambly red fruit, dark cherries and subtle undergrowth scents, all delivered up in that judicious use of new oak. The palate is medium-bodied with supple tannins and good density, equal to if not better than others on the limestone plateau, yet still quite mineral-driven, leading into a silky-smooth, cohesive finish. No, not a powerful Saint-Émilion, yet precise and detailed. This represents a great debut, and it should give 15–20 years of pleasure, possibly more.
Drink 2028 - 2048
Neal Martin, vinous.com, (May 2022) Read more
You're not going to get the same opulence of the past five years, but this is entirely successful in terms of harmony, elegance and finesse. A jolt of limestone salinity, lemongrass, oyster shell, violets, rose petals, and a subtle but moreish wave of cigar box and graphite smoke. Unrolls slowly but surely, with evident ripeness to the red fruits, and salt-cracker salinity on the finish. Harvest September 30 to October 10 (able to do so because they got only 10mm of rain at the end of September), 28hl/h yield, 58% new oak. Camille Devillenaut co-technical director with Josephine Duffau-Lagarrosse, coming over from Château Villemaurine. Tasted twice. First year with Axel Marchal as consultant, working alongside Michel Rolland (Julien Viaud), replacing the Nicolas Thienpont team.
Drink 2026 - 2040
Jane Anson, janeanson.com (May 2022) Read more
The 2021 Beauséjour (Duffau Lagarrosse) shows considerable promise. Bursting with aromas of inky berry fruit and plums mingled with notions of violets, rose petals and burning embers, the wine is medium to full-bodied, layered and sensual, with a rich core of fruit, lively acids and beautifully refined tannins, concluding with a long, mineral finish. The first vintage made by Joséphine Duffau Lagarrosse since she took back control of the family estate, the 2021 is a blend of 73% Merlot and 27% Cabernet Franc—the highest percentage of Cabernet since the early 2000s (when some Cabernet Sauvignon was included in the blend too).
William Kelley, Wine Advocate (Apr 2022)
A complete wine for the vintage, with blackberry, stone, black-licorice and light walnut character. Medium-to full-bodied and linear, with very fine tannins running the length of the wine.
James Suckling, jamessuckling.com (May 2022) Read more
About this WINE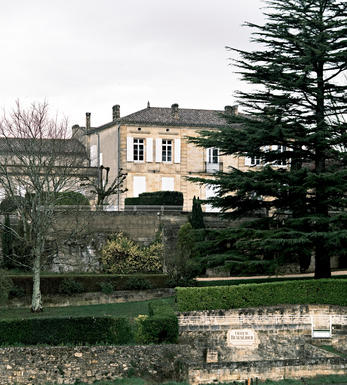 Ch. Beauséjour Duffau-Lagarrosse
Château Beauséjour héritiers Duffau-Lagarrosse is a 6.8-hectare jewel long recognised for the quality of its terroir; it has been a Premier Grand Cru Classé B since the first St Emilion classification. Almost half the vineyard sits atop the appellation's limestone plateau, another half extends down onto the côtes. This was once part of a larger estate along with what is now Château Beau-Séjour Bécot.
In 2020, the estate was put up for sale. There were many bidders; the French authorities were called upon to oversee the final decision. Ultimately, members of the Duffau-Lagarrosse family bid successfully, in tandem with the owners of the Clarins beauty group.
The estate is today led by Joséphine Duffau-Lagarrosse and Prisca Courtin-Clarins, both of whom are in their early 30s. They took the reins with the 2021 vintage, following the acclaimed stewardship of Nicolas Thienpont and his team.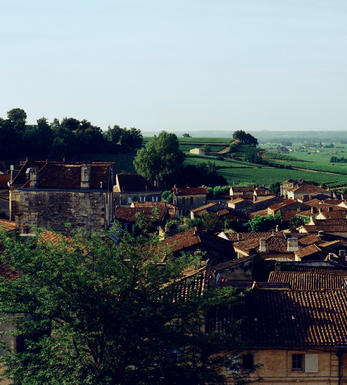 St-Emilion
St Emilion is one of Bordeaux's largest producing appellations, producing more wine than Listrac, Moulis, St Estèphe, Pauillac, St Julien and Margaux put together. St Emilion has been producing wine for longer than the Médoc but its lack of accessibility to Bordeaux's port and market-restricted exports to mainland Europe meant the region initially did not enjoy the commercial success that funded the great châteaux of the Left Bank.
St Emilion itself is the prettiest of Bordeaux's wine towns, perched on top of the steep limestone slopes upon which many of the region's finest vineyards are situated. However, more than half of the appellation's vineyards lie on the plain between the town and the Dordogne River on sandy, alluvial soils with a sprinkling of gravel.
Further diversity is added by a small, complex gravel bed to the north-east of the region on the border with Pomerol. Atypically for St Emilion, this allows Cabernet Franc and, to a lesser extent, Cabernet Sauvignon to prosper and defines the personality of the great wines such as Ch. Cheval Blanc.
In the early 1990s there was an explosion of experimentation and evolution, leading to the rise of the garagistes, producers of deeply-concentrated wines made in very small quantities and offered at high prices. The appellation is also surrounded by four satellite appellations, Montagne, Lussac, Puisseguin and St. Georges, which enjoy a family similarity but not the complexity of the best wines.
St Emilion was first officially classified in 1954, and is the most meritocratic classification system in Bordeaux, as it is regularly amended. The most recent revision of the classification was in 2012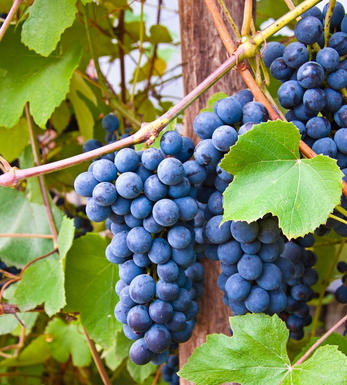 Merlot/Cabernet Franc
Merlot and Cabernet Franc are grape varieties commonly used in Bordeaux-style blends, particularly in the Bordeaux region of France. When these two grapes are blended, they can create a wine that combines the best characteristics of each variety.
Merlot is known for its smoothness, soft tannins, and ripe fruit flavours. It often contributes black cherry, plum, and chocolate flavours to the blend. The grapes are relatively easy to grow and ripen earlier than other Bordeaux varieties, making them versatile for blending.
Cabernet Franc, on the other hand, adds structure, depth, and complexity to the blend. It typically brings aromas of red fruits such as raspberry and strawberry, along with herbal notes like bell pepper and tobacco. These grapes have thinner skins and can be more challenging to cultivate, requiring specific growing conditions to reach their full potential.
When Merlot and Cabernet Franc are combined, the result is a well-balanced wine with various flavours and aromas. The blend often exhibits a Bordeaux wine's medium to full body, along with a smooth texture and moderate tannins. The specific flavour profile can vary depending on the proportions of each grape in the blend and the terroir and winemaking techniques employed.