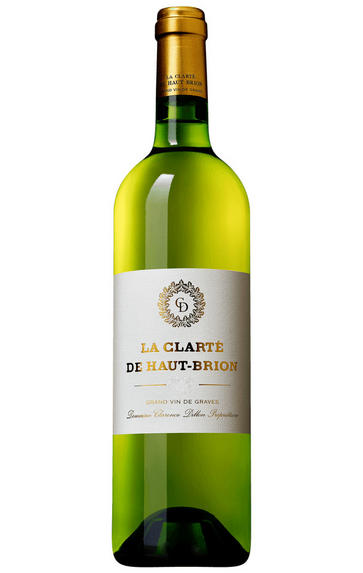 2021 La Clarté de Haut-Brion, Graves, Bordeaux
Prices start from £522.00 per case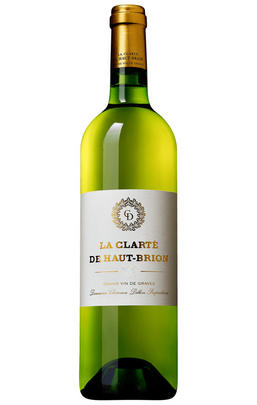 About this WINE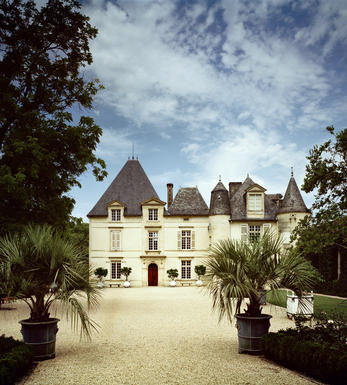 Chateau Haut-Brion
The only property from outside the Médoc to be included in the 1855 Classification, Haut-Brion's viticultural history can be traced back further than its Médoc First Growth counterparts. Samuel Pepys even mentions it in his diaries. Situated in what is now Pessac-Léognan, the property finds itself now in the suburbs of the ever-encroaching city of Bordeaux.

After falling into a state of disrepair the estate was purchased in 1935 by Clarence Dillon, an American financier, since when it has enjoyed a steady and continual resurgence to a position of pre-eminence. Dillon's great-grandson, Prince Robert of Luxembourg, now runs the estate, but a key influence in the reputation which Haut-Brion enjoys today is the Delmas family. George Delmas was manager and wine-maker until 1960, when his son Jean-Bernard took over. Jean- Bernard was a visionary figure, responsible for a number of important innovations, and on his retirement in 2003 his son Jean-Philippe took over as Directeur Générale.

The vineyard is planted to 40% Cabernet Sauvignon, 37% Merlot and 18% Cabernet Franc. A stunning white wine is also made, from a part of the vineyard which is 63% Semillon and 37% Sauvignon Blanc. Production is smaller than at the other First Growth Wines, totalling about 20,000 cases, shared between the Grand Vin and a second wine, formerly called Bahans-Haut-Brion but changed in 2007 to Clarence de Haut-Brion in recognition of Clarence Dillon. Production of Haut Brion Blanc is minute, less than 800 cases in most years.

Beginning with the 2009 vintage a new white wine was introduced in the place of Clarence: La Clarté de Haut-Brion, the offspring of Domaine Clarence Dillon's two prestigious white wines: Château Haut-Brion Blanc and Château La Mission Haut-Brion Blanc.

Fermentation of the red wines takes place in stainless steel vats, after which the wine will spend 22 months, sometimes more, in new oak barrels before being bottled unfiltered. For the white wine fermentation takes place in new oak barrels, after which the wine spends a further year to 15 months on its lees in barrel before bottling. The white wine is truly sensational, equivalent in class to a top-flight White Burgundy Grand Cru, but its scarcity means that it is rarely seen.

The red wine is no less extraordinary; at its best it displays text-book Graves characteristics of cigar-box, curranty fruit, earth, smoky spice and cassis. The high Merlot content, compared to the Médoc First Growths, gives it a voluptuous edge, but does not in any way detract from its ability to age.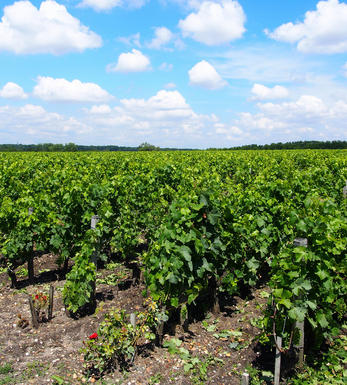 Pessac-Leognan
In 1986 a new communal district was created within Graves, in Bordeaux, based on the districts of Pessac and Léognan, the first of which lies within the suburbs of the city. Essentially this came about through pressure from Pessac-Léognan vignerons, who wished to disassociate themselves from growers with predominately sandy soils further south in Graves.
Pessac-Léognan has the best soils of the region, very similar to those of the Médoc, although the depth of gravel is more variable, and contains all the classed growths of the region. Some of its great names, including Ch. Haut-Brion, even sit serenely and resolutely in Bordeaux's southern urban sprawl.

The climate is milder than to the north of the city and the harvest can occur up to two weeks earlier. This gives the best wines a heady, rich and almost savoury character, laced with notes of tobacco, spice and leather. Further south, the soil is sandier with more clay, and the wines are lighter, fruity and suitable for earlier drinking.
Recommended Châteaux: Ch. Haut-Brion, Ch. la Mission Haut-Brion, Ch. Pape Clément, Ch Haut-Bailly, Domaine de Chevalier, Ch. Larrivet-Haut-Brion, Ch. Carmes Haut-Brion, Ch. La Garde, Villa Bel-Air.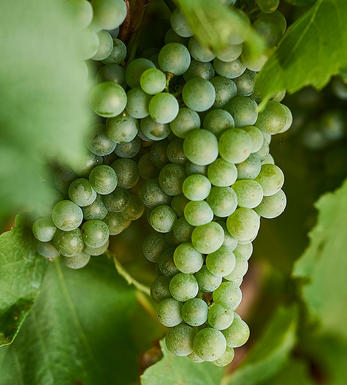 Sauvignon Blanc & Sémillon
The blend used for White Graves and Sauternes and rarely encountered outside France. In the great dry whites of Graves, Sauvignon Blanc tends to predominate in the blend, although properties such as Smith Haut Lafite use 100% Sauvignon Blanc while others such as Laville Haut Brion have as much as 60% Sémillon in their final blends. Sauvignon Blanc wines can lose their freshness and fruit after a couple of years in bottle - if blended with Sémillon, then the latter bolsters the wine when the initial fruit from the Sauvignon fades. Ultimately Sauvignon Blanc gives the wine its aroma and raciness while Sémillon gives it backbone and longevity.
In Sauternes, Sémillon is dominant, with Sauvignon Blanc playing a supporting role - it is generally harvested about 10 days before Sémillon and the botrytis concentrates its sweetness and dampens Sauvignon Blanc`s naturally pungent aroma. It contributes acidity, zip and freshness to Sauternes and is an important component of the blend.